Ambiance
If you're looking to chill out and earn yourself some huge cash rewards you need to feel the ambience of this soothing 5 reel slot game. Hypnotise your mind with the deep colours and light-electro soundtrack while you can uncover the Wild symbol that helps you win up to 100x your original stake.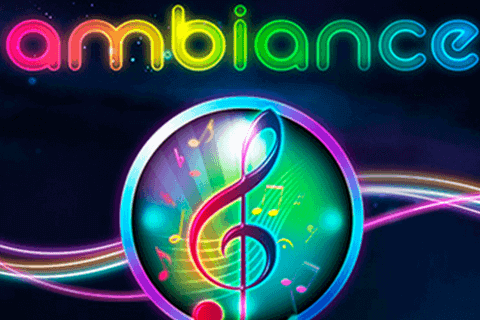 About the Developer
Not many gaming developers out there share the pedigree of iSoftbet. With titles such as
Booster, Platoon and the online slot adaptation of the hit US TV series 24. The sky's the limit
for iSoftbet as they continue to create memorable online entertainment for the masses. Read more...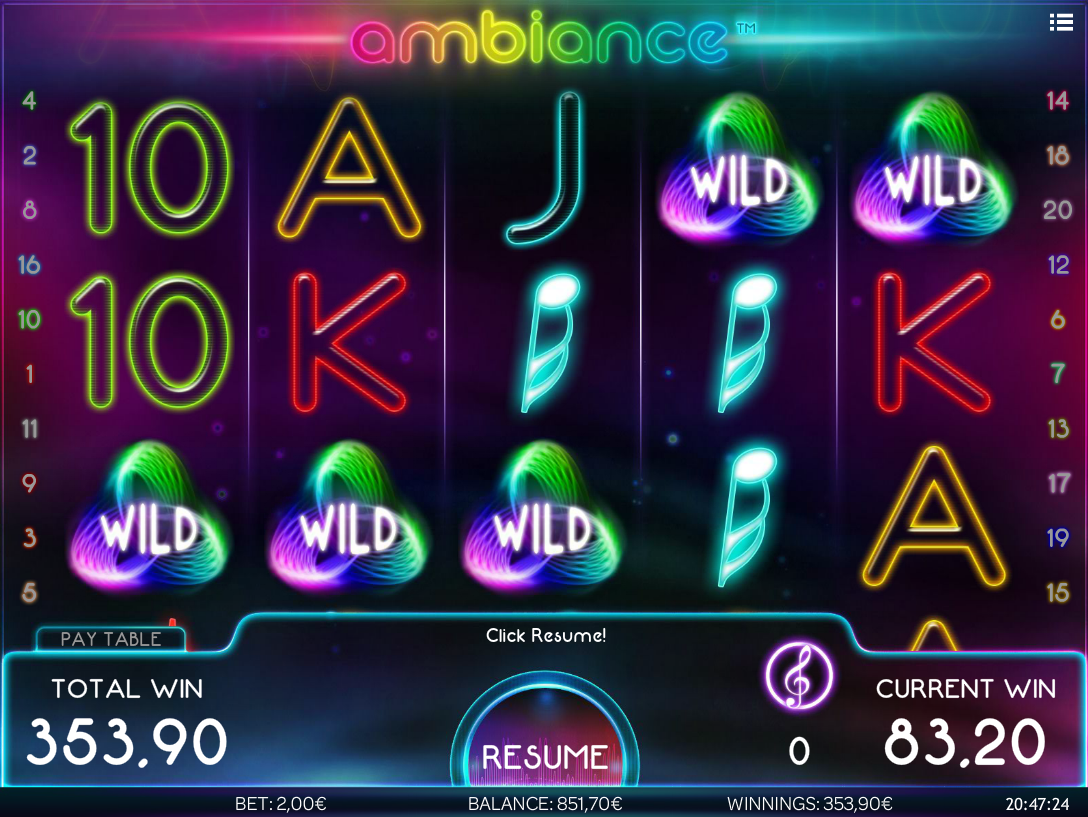 About the Game
Join the wave of the future with Ambience by iSoftbet. A futuristic adventure made for anyone who
wishes to take a step into what feels like the world of 80's Disco Funk. Ambience brings about
everything that you'd expect a game titled 'Ambience' to bring. It's neon graphics and hard-hitting
electro like music give it its own distinct identity. 5 reels 20 paylines await every-time you play.
Starting bets begin at 20p with a max bet of £10. Free spins are prominently featured in Ambience, with each free spin featuring at least 2 added wilds. Unfortunately, Ambience is only available on desktop but then again this only adds to the quality of this version.
Set against a hazy purple and dark blue background, Ambience pulls no punches when it comes to
showcasing a very detailed game with brightly coloured reels and symbols also playing a very
vibrant part. There's nothing about this game that doesn't scream lavish. From the buttons at the
bottom of the screen to the kaleidoscope of colours that cascade across the screen. The style of
this game cannot be stressed enough, it's the perfect hybrid of simplistic and nostalgic.


Look out for the green music note symbol, this little guy is the best symbol to match, as connecting 3 in a row will give you a 2x payout. This multiplier can go all the way up to 5x for a 4 symbol combo. As little as a 20p spin can payout a drastically higher £50 on one single payline.
In Ambience the very hypnotic wild doesn't offer any change in the payout front, but what it lacks it makes up for in it's ability to substitute every other symbol for the scatter symbol. Scatters for this online slot take the shape of the musical note within a circle, landing any number of them can
increase your overall payout by as much as 100x the original set score. Weirdly enough, this is
also how you unlock more free spins within the game. ISoftbet clearly wanted to do something a
little differently with this game. If time is put into this game then you'll easily be earning those free spins without a doubt; victory is almost assured with this game each and every spin trust us.


The Verdict
Ambience is a game very set in it's own style, it marches to the sound of its own drum which allows for a very unique playing experience. This is a very 80's centric game that is sure to get a rise out of anyone either born in that era or just plain fans of the era in general. 7/10.
Now have a whirl on our venetian rose slot.
If you can check our homepage.