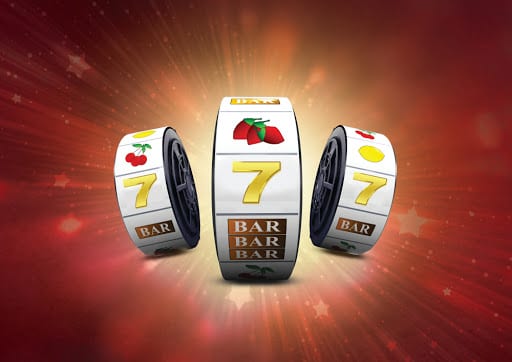 No deposit bonus or deposit? That's the question we'll be answering in today's blog post!
If you have no clue what a deposit bonus or a slots no deposit bonus or you want to know which one is better then you have come to the right place. We'll be discussing the good points and bad points of each type of bonus so you can make your mind up at the end.

Deposit Bonus and No Deposit Free Bonus Explained
A deposit bonus casino requires you to make a deposit when you join. You need to deposit a certain amount (typically £10) to get your reward of bonus cash, free spins or free games. A popular deposit bonus is the welcome bonus offer. Wizard Slots has a great welcome bonus offer which requires a minimum £10 deposit.
Once you are a member and have made your deposit, you'll get a chance to spin the Mega Reel where you can win prizes such as 500 free spins on top slots like Starburst and Fluffy Favourites. You may get a chance to win even more free spins and rewards when you make more deposits.
Opposite to the deposit bonus is the no deposit bonus. With a no deposit free bonus, you don't have to make a deposit to join and you can play lots of slots and win real money. Basically, a no deposit bonus gives you the chance to play slots for free without risk.
Why Play Deposit Bonus Slots?
Some people prefer no deposit slots while some people prefer deposit bonus slots. Both have their advantages but let's first take a look at deposit bonuses. Deposit bonuses like the welcome deposit bonus is great as you typically don't need to deposit a large amount and you can get free spins.
As the deposit amount is fairly low, there isn't a huge commitment to stick around if you don't like the casino or you have found a better one. You can pick a few different casinos and use their deposit bonus offer to see which one you prefer. Take advantage of all of the rewards while finding the perfect online casino for you!
An exciting part of deposit bonuses is that you usually win a number of free spins when you make a deposit. You could be given a set number to play right away or will have a chance to spin a wheel to determine the amount. This gives you the chance to play slots that you may not have chosen otherwise.
The possible disadvantages of deposit bonuses is that you have to deposit money, although not a lot to some, it may be too much money for others to spend, especially if they haven't played online slots before. High wagering requirements could be an issue although these tend to be lower than no deposit free bonus offers.
Reasons People Love Online Slots No Deposit
Now let's take a look at the many reasons why people love online slot games no deposit. Perhaps the biggest advantage is that you don't have to spend a single penny to join a no deposit casino. This is especially appealing to new slot players as it's completely risk-free.
With a no deposit free bonus, you can try out lots of different online casinos and play a variety of slots without spending any real money. Give lots of slots a try, learn how to play, familiarise yourself with online casinos, and discover favourites that you will play time and time again.
A big advantage of playing no deposit slots is that you can win real money. However, one of the main disadvantages of no deposit casinos is that there tends to be higher wagering requirements. This means that you have to win a certain amount before you can withdraw any winnings.
You will find information about the wagering requirements in the terms and conditions of the bonus offer. Make sure to read carefully! Another potential disadvantage of no deposit free bonus offers is that you can only play on certain games which limits your choice.
Conclusion on Deposit Slots vs No Deposit Bonus Slots
Overall, it really is down to personal opinion and what you're searching for in an online casino that will determine if you prefer deposit slots or no deposit slots. Deposit slots tend to have lower wagering requirements and offer lots of free spins while no deposit slots offer risk-free slot fun and you can win real money at Wizard.