After opening their digital doors in 2016, the Fortuna Gaming led online gaming site Wizard Slots has seen many top-rated slots come and go over the years. Each and every slot that comes into this site has been handpicked from some of the most passionate and dedicated fans that this industry has ever seen; it's partly the reason why the site is one of the most popular going today and continues to pick up steam even now.
Their site says the following: "Here at Wizard we aim to provide an unrivalled, quality online gaming experience for all our players at the site. Bringing you the newest and most exciting online slot games." This is not hearsay or lies, this is the truth — don't believe us? Why not check out some of the following new games and tell us otherwise…

Mustang Gold
Any fans of horses out there? You'll no doubt want to check out Mustang Gold then, an online slot from developer Pragmatic Play, a slot that comes with a lot of exciting features and gameplay elements that will no doubt have you spinning for hours on end. In this one, you'll be matching horseshoes as well as countless other symbols that only help in immersing players into this horse-filled world. It's a great game with massive financial upside.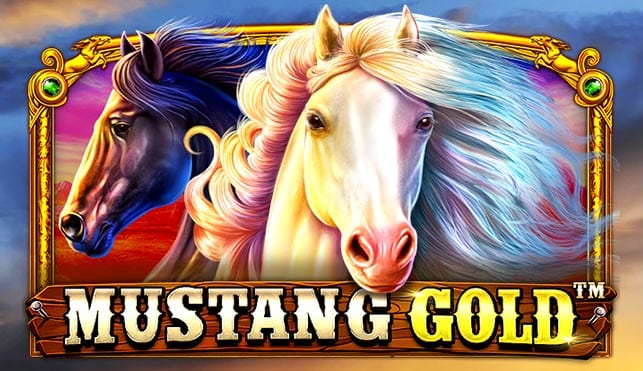 Piggy Riches
This one will have you eating like a pig (in a good way don't worry). This slot from NetEnt is relatively new to the scene, only now picking up steam after its release. We can't help but feel like the graphics here look a lot like Miss Piggy from The Muppets, which instantly made us like this slot a lot more! If you know NetEnt as we do, then you'll know that there are plenty of surprises/hidden features here for you to help throw your scores even higher up the table! Struggling for cash? Try out this one.

Burning Desire
Did someone turn up the heat in here? Oh wait, it's just Burning Desire, a new addition to the Wizard Slot ranks. This slot is made by Microgaming, a staple in the online gaming industry. If you were a fan of some of the classic fruit slots of old, then you'll no doubt want to check out Burning Desire for the same reasons. This one utilises straightforward gameplay mechanics with a lot of financial implications with every spin you partake in. Did we mention that this one is a bit spicy too?

Shogun of Time
A newcomer that is proving to be quite popular amongst UK slot games purists, Shogun of Time — yet another slot from Microgaming, is a game that only seems to get better each and every time you set money down. If you're a fan of games with plenty of opportunities to come out on top, then you'll want to check this one out we promise you! This is an Asian-centric slot, one that stands out from the rest of the Asian slot pack in our humble opinion.