Everybody wants to win money on slots; you would be a fool if you didn't. But the real question is how do you do so? Due to their very nature, it is not an easy one to answer. It is almost like saying, how do I win at a coin toss? Or, how do I win at rock, paper, scissors?
At the very root of it all, it is just a complex web of probabilities, but there are certain things you can do to increase your chances when playing online casino slot games. First, it is imperative to find the right slot machine, after doing so it is also critical to understand the ins and outs of how it works, utilising the bonus features to the maximum potential. There are also some top tips and tricks one can utilise, let's get into it.

Find The Right Slot
One thing is for certain when you play slots online now; you will not win on a gambling machine very often if you always play the ones with the worst odds. It is crucial to begin playing on a slot that will actually allow you to win; otherwise, you are fighting a losing battle from the start. This isn't always easy mind you; though there are certain pieces of terminology that can help.
The main one is RTP or Return To Player, this is a percentage that is indicative of the average amount of times the gambler will see some kind of return. Anything over 97% is considered quite good so this is the benchmark to aim for. Unfortunately, this is something that can only be used online as the majority of casinos will not disclose the RTP of any of their slots.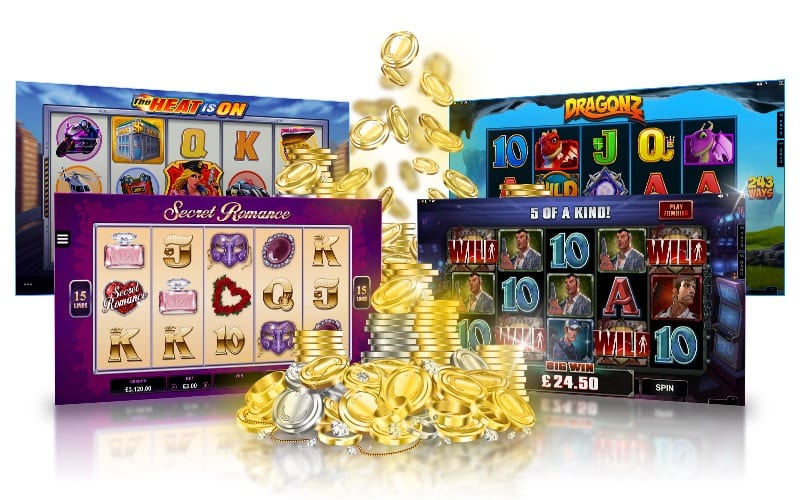 Know Your Chosen Slot game
After you have found the right game for you it is crucial that you spend some time in understanding how it works. For instance, if you can find out the winnings to initial wager ratio you will have a better indication of how to stagger your bets – go big straight away or play the long game.
Following on from this it is important to assess your machines volatility. Often a game with a free spin bonus round will be more volatile than a pick 'em bonus, this means it is easier to lose money but also easier to win big. Use this knowledge to help you place your bets. Here are more tips to help you pick the best UK online slots for you.
Top Tips and Tricks to Win
There are some tactics that may help you in your pursuit of cash. One of the most useful is as follows –
Find an equal pay slot
Count the rate of spins between every win. After 10 goes of doing this you will have the average spins between wins.
Use this information and bet logically on the slot.
It's not a sure-fire method, but it goes a long way in increasing your chances if done correctly.