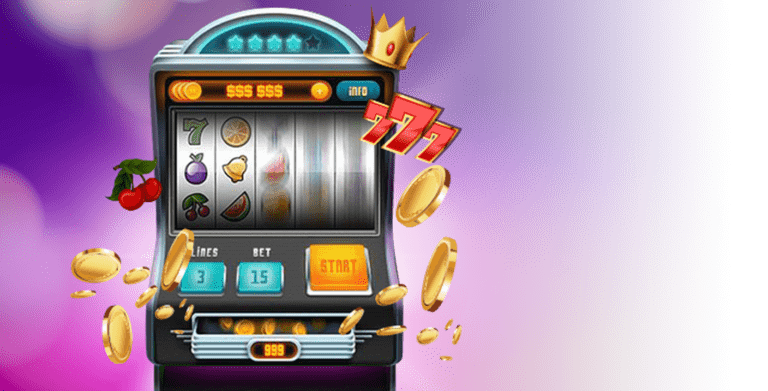 There are so many different terms in the world of online slots casino that it almost seems like a completely different language at times. Every single one of us who has ever played online slots has been left stumped at some point or another, you have to admit it!
With the constant changes in technologies, bonuses and the games themselves, there is always something new to be learning when it comes to online slots. Just when you thought that you knew all of it, something new will pop up that requires a Google search in order to find out more about it.
While we could not tell you in a simple blog post every single word or phrase from the world of online slot games (and also because we do not even know of them), we've created a handy guide for you players to have a look at some of the most popular key words and phrases in online slots.

Who is This Slots Terminology Guide For?
If you're a new player to online slots, you will probably find it a little daunting trying to navigate all of the different forms of games, bonuses and other areas. Don't let us scare you though. Once you've got on top of things, online slots is one of the most exciting places to be, and we're here to help.
You might even be a vintage punter, who feels like they have seen it all before but needs a bit of a refresher. Or maybe you've been perfectly content surfing the web for online slots for years, only to recently find yourself getting more and more in over your head because of the new language developing.
Regardless of your position, it's always useful to take a look at some of the most popular phrases and words in online slots, so we have you covered.
Keywords in Online Slots
Without further ado, let's take a look at some popular words or phrases that come up a lot in online slots and might cause some confusion.
These are either particularly popular terms, or ones that have caused us some confusion in the past. Either way, we hope that they help you with your own navigation of the online slots world.
RTP (Return to Player)
The RTP percentage of a slot game is the average amount of a player's stakes that they can expect to get back from the game. If there's a massive jackpot and a high variance, the chances are you're going to end up with much higher or much lower this percentage, but on a low variance slot game this rate could be more accurate.
Free Spins
You might have just read 'free spins' and thought 'I know what those are! Why's this in the list?' In fact, the term 'free spins' is surrounded in ambiguity as there are so many different types of them. Fear not, we're here to clear that right up right now.
Free spins can either be those with no financial value such as those in demo slots, or they could be free spins handed out as part of a bonus offer with a casino site (more often than not, this will be a welcome bonus).
Wagering Requirements
Speaking of those free spins, you'll find that a bunch of wagering requirements will be attached to them if they are part of a welcome bonus. With these, it's really important to read the terms and conditions for the bonus to find out exactly what you will have to do to be able to withdraw any winnings you have made.
Brick-and-Mortar
On the flip side of online slots, you'll find those in the land-based casino: brick-and-mortar casino slots. These are often compared to online slots, and they're a lot of fun, so check 'em out!
Cascading Reels
Most famous as its part in the Megaways engine, Cascading Reels refers to when winning symbols disappear from the reels allowing for new ones to drop into their places. A great way to rack up combination wins!
The Future of Online Slots Terminology
So these are just a few of many, many terms when it comes to online slots. And it's likely that if we were to write this blog again in a few years time then there would be a bunch of different words on the list to discuss.
Anyway, don't let the words get you down. The point is to have fun, so go out there and play some slots! Good luck.