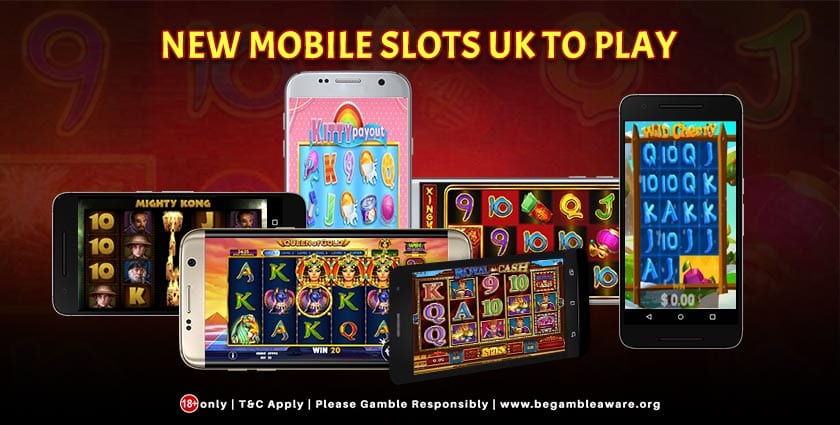 Pay by phone casino getting started
If you are looking to get started and learn a little more about the incredible world of mobile and pay by mobile casino, then you have most certainly come to the right place here. In this guide to mobile casino we will be covering all the required bases, touting on getting the most of your money in mobile casinos, how to top up and deposit money into and from your mobile casino account and of course, what types of games you can expect to find.
Online casino has been growing and growing for many years now, first arriving in the golden decade that was the 1990s. The same era that saw Britpop with Blur and Oasis, Euro 96 and some of the most influential inventions in technology. Certainly, the prominence of the internet was a huge change in this era and that was of course what allowed casino to turn into an online pastime. Very quickly the format has evolved and flourished into one of the slickest entertainment industries around, with so many different casino sites and ways to play.
One of the most popular ways to access and play slot games these days is, without a doubt, via the mobile device. Similarly to online casino rising in the 90s, mobile casino rise in the 2010s as we all went mad for mobile. Smartphones were the new technology that was changing the world, with access to the internet now possible wherever we went and all kinds of media - video, video games and more - accessible from the palm of our hands.
In the past decade mobile casino has continued to grow and this has been massively helped by smartphones doing the same thing. Thanks to social media and our reliance on the devices we keep so close to us at all times, mobile casino has become the most popular way to have a flutter. From sports betting like football and live football odds, to casino classics like the roulette wheel, blackjack and online mobile slots, it's all now available on that one device and that is of course an incredible thing for gambling fans.
So, how do you get started on your own mobile casino journey? Read on and you will learn just how, as well as having a chance to pick up some valuable tips and gems of advice that will help you get the most of your mobile casino experience.

Signing up to mobile casinos
The first step to playing mobile casino if course, signing up to a casino. When you choose to do this you have so many options and the competitive nature of the industry has led to the standard of service being superb for mobile casino. Wizard Slots are a fine example of a good online casino, as not only are they finely tailored to mobile gamers, but they are also boasting some other factors that you should be looking for in a pay by mobile casino provider.
The first thing to look for is a strong selection of games which Wizard Slots casino certainly has. As their name suggests, they specialise in magical slot games and fruit machines, which tend to be some of the most popular games for mobile casino users. But the fun does not stop there, as as well uk slots online, a full selection of casino games can be found here and what is more is that they have some very competitive welcome offers, too. If you do not know much about welcome offers, you are in luck as we have section of this guide to mobile casino dedicated to it.
Welcome offers and sign up bonuses
Mobile casino is a really competitive market with so many different online casino games and online casino brands to pick from for the many players out there. As such, these brands are always looking for way to make their service stand out which is not easy to do. One way in which this is done really effectively is through the offering of welcome offers and sign up bonuses.
Exclusive to new customers and new accounts, welcome offers are an enticing way to get new gamblers in but also, there are great advantages to be used by the players themselves. Welcome offers might offer new players the chance to use free spins or free bets in their online casino of choice. A great great way to get started in a mobile casino, an effective sign up offer can help new players maximise their profits and get off to the perfect start. Wizard Slots offers the chance for new players to win up to 500 free spins on slot games, a great example of a really useful welcome offer.
Ways to pay in mobile casino
Not only are there a lot of ways to play mobile casino but there are also many ways to pay by mobile in Mobile casino. When it comes to making a deposit or a withdrawal in your mobile casino account, the modern online casino user has a lot of specialised options. The presence of PayPal has been a really intriguing development in recent years as players are able to easily pay by mobile using this popular online service.
Pay by mobile casino has only improved the already impressive efficiency of mobile casino gaming and made withdrawing your winnings even quicker than before. As well as PayPal options, some mobile casino brands are also using Apple Pay, BitCoin and other online payment systems.
What games to play with on a mobile casino
As for the casino games themselves, you will now fine as diverse as selection for mobile casino as you will for online casino in general. Mobile slot games tend to be one of the most popular ways to play mobile casino due to their optimisation for this particular platform - not to mention the opportunity to win some eye watering sums of money. With super efficiency, the chance to win free spins or free bets, and a huge selection of games, you have all you need in mobile casino.