There appears to be a trend at the moment where most people believe that the only reason why you would play online slot games is to bet and win cash when that couldn't be any further from the truth! Yes, winning cash in slot machines is rewarding, but it isn't the be-all, end-all of these games — we can happily say that we play slots for the hell of it all the time and consider it a fun hobby!  Before we get into a list of free slot machine games to try, you should know that this list is one that stems from our own personal opinion/experience. Just because a certain slot isn't featured here does not mean that it isn't worth checking out in your own spare time, in-fact we'd encourage you to go out and explore! Free slot machines have been around for as long as we can remember, slots that are highly accessible to players of multiple entry levels — veterans play to train, and novices play to get a knack of the basics/just for fun! Know that the list you're about to read is in no particular order, so enjoy at your own pace. 
Silver Lion Casino Slot 
A wild game indeed, a free slot machine that takes place out in the African Savannah, albeit not as we know it! This 5 reel slot allows you to adjust the pay lines to how you see fit, thus creating a more customisable experience. Look on the reels and you'll find a mix of low and high-value symbols. Your high value symbols include various big cat icons — including the star of the show, the very majestic Silver lion. In terms of bonuses you'll find on offer here in Silver Lion, stacked symbol multipliers will be your bread and butter. The tiger and lion icon are stackable, thus giving you plenty of chances to win big! Black panthers and cheetahs are your chosen wild symbols here, matching them in groups of three or higher will result in the inclusion of free spins to your game! One of the strongest things about Silver Lion is the display/gameplay in our opinion. The colours and overall art style has been executed perfectly, setting you slap dab in the middle of the wild where you must fend for yourself against natures gnarliest predators! If you enjoy unique slots with great features then you can do no wrong in spinning with Silver Lion! 
Mystical Mojo
How's about a touch of the macabre in your online slots machine offerings? In Mystical Mojo you enter the wetlands to assist a voodoo doctor in her magic! Like Silver Lion before it, Mystical Mojo comes with the ability to select the number of pay lines you want to play with — up to 50 lines are available from the outset and throughout. We're just going to assume that this slot machine takes place within the Louisiana swamp or somewhere like that given the shape of the symbols included. Crocodiles, skulls, butterflies, frogs and voodoo dolls will populate the reels with every passing spin. Every icon you see will score differently depending on however many symbols are involved in the winning line! Wild icons are very easy to spot since they have the word wild written on them! Matching wilds will cause the reels to flip, causing scatter symbols to enter the fray. If you can successfully match those scatters that the wilds leave behind then you will earn yourself a massive x50 multiplier to scores!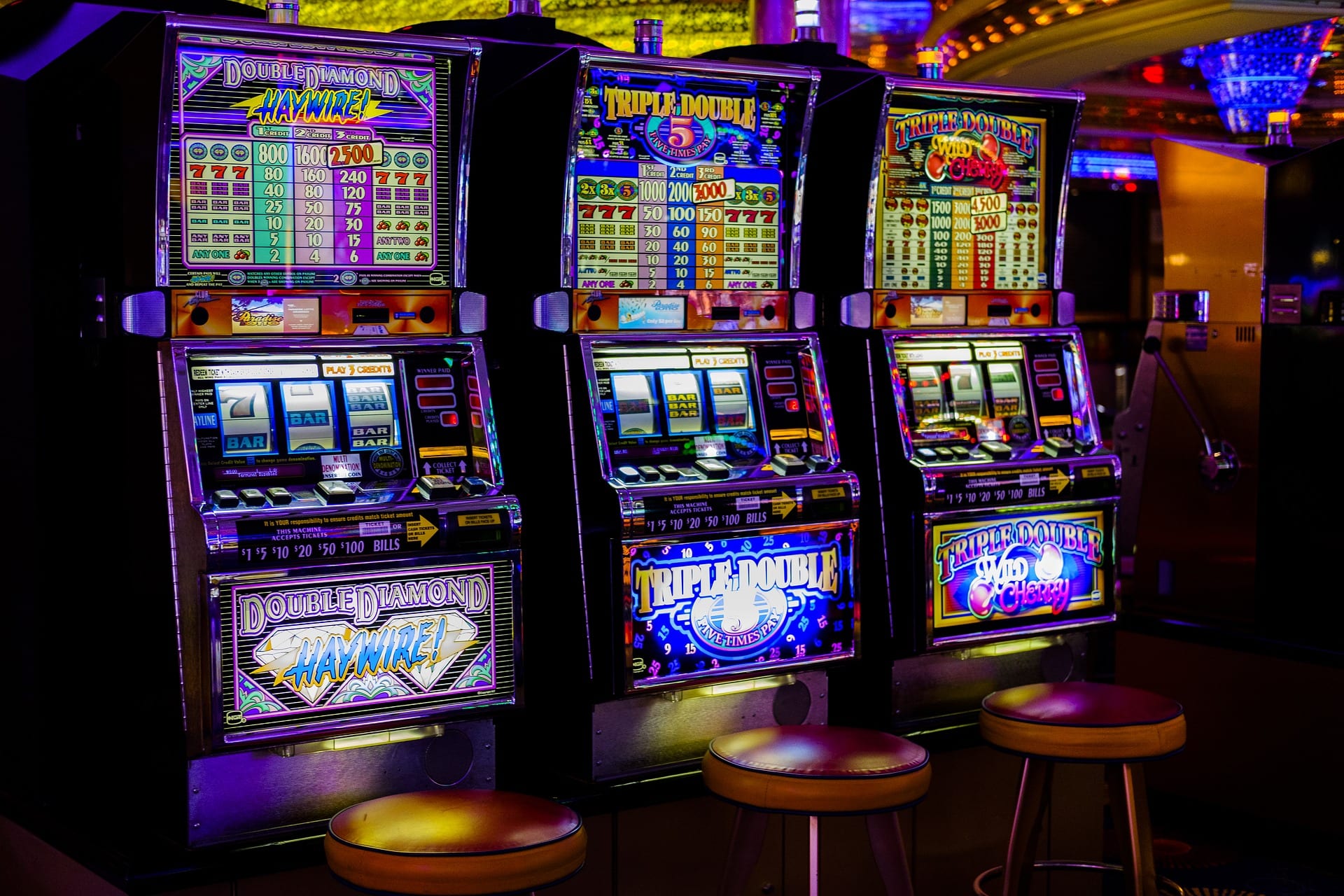 Enchanted Oz Slot Machine
Are there any fans of the Wizard of Oz out there? In Enchanted Oz you get to follow the yellow-brick road for as long as you desire! The Tin Man, Toto, a cowardly lion and Dorothy herself can all be found dotted around these reels with every spin as you make your way to the Emerald City! What will you ask the great wizard known as Oz we wonder. This 5 reel by 25 pay line slot does a great job in balancing sound design and lasting gameplay! Enchanted Oz utilises incredibly bright and bold colours in its approach, standing out instantly as soon as you load up this slot. We would be remised not to mention the audio design of this slot too (there is a mute button if you're a grumpy git too)! The aim of Enchanted Oz is to take advantage of the various bonuses you'll find on the reels! Collecting any emerald symbols is the fastest way of punching your ticket to the highest scores possible! Wild icons make up the most common of bonus features, but if you really want to take advantage of this slot machine you will want to activate the rich Oz feature. 
Oriental Secrets Slots
Chase the dragon and come out the other end having earned a gigantic score, this is the way of Oriental Secrets. Oriental Secrets has plenty of exotic treats for you to get your grubby hands-on as you match mahjong tiles, golden coins and the aforementioned dragon which crops up from time to time! Like the other slot machines in our list here, the design is definitely on point — just looking off into the background is a treat on the senses! Oriental Secrets revolves around the scatter icons you see on the reels — be on the lookout for the mystic pot, this is the chosen scatter symbol, matching these icons will unlock free spins in turn. Free spins are worth their weight in gold as they come with varying multipliers. It goes without saying, but if you are fan of slots that utilise culture in it's theme then you will definitely want to check out Oriental Secrets, just try not to get lost in it all! For the fruit machine history and the backround of your favourite casino game follow the link above!