With such a wide range of different online slots games available for you to play accessible at any time of day or night at your disposal, it is important to make the most out of any advantage you have when playing.  To avoid the disappointment of losing money in substantial quantities, then it is a good idea to do a bit of research across different sites before you begin playing so that you can find the best match for you.
Understanding how to play online slots
You need to know what you are looking for when choosing an appropriate online slots machine to play on so that the odds are in your favour to the maximum.  Look for the highest player pay rates to increase your likelihood of winning and increase the amount of money that you can win.  The higher the percentage stated as the player pay rates, the higher the likelihood of both of these factors.
It is also very beneficial to understand the way in which you can win on the online slots machine you have chosen to play on.  There are many paylines which are the same across all machines, but there are also some paylines which differ between games or sites, so be sure to know which you are aiming for.  This way you can keep an eye out for symbols appearing in the appropriate places and your excitement and enjoyment of the game will be hugely increased.
Top Tip - Don't miss the online slots promotions
All online casinos offer promotions of one kind of another, whether it is for newcomers as an incentive to join their site or as a reward to the long term, loyal players as a thank you for their continued custom.  Whichever bracket you fit in to, be sure to take advantage of any offers you spot.  These are most commonly in the forms of fresh cash or free spins, both of which can be used in relation to online slots if you so desire, some brands even have no deposit offers.  Using these promotions enables you to play and win real money as cash prizes usually without having to credit your account with any of your own money.  Realistically, this means that you aren't really losing when using these freebies even if you don't win a penny because you didn't actually use any of your own money in the first place.  What a bonus!

Know what RNG means
RNG is the acronym representing the words random number generator.  This is the way in which the online slots games are controlled in order to maintain fairness between players.  It does not make a difference to an online slots machine as to the length of time you have been playing for or how much money you have won or lost, as neither of these factors are taken into consideration when the paylines are generated randomly. Whilst this is an automated process it should be noted there are no proven ways to beat the RNG of slots, only theories.
Arcade Slots and Online Slots
Knowing the difference between arcade slots and online slots will help you to be able to win real money on slots that payout because their winnings are calculated in different ways.  In an arcade, once the slot machine has paid out a big prize or the jackpot, another big monetary prize is almost impossible, as the money build up has been emptied from within the physical machine itself.  This is not the case with online slots at all.  Firstly because they do not store money within them as it is all virtual but secondly because they are controlled by RNG.  Knowing this, it is just as likely that you can win the jackpot time and time again, as you are as likely to not win a penny for the whole time you play.  There is no build up in financial assets and no play time is taken in to account at all.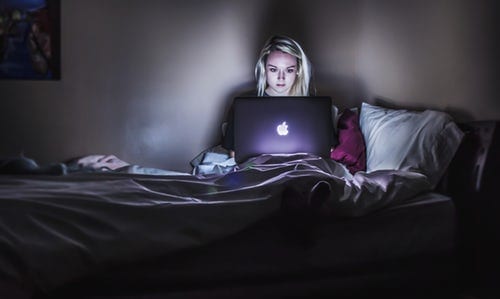 Advise on how to avoid misconceptions about Online Slot Gaming
There are so many different myths associated with slots and winning when playing on them, but the majority of them should not be believed at all, especially if you are wanting to win substantial money.  The most important myths for you to learn about are as follows:
There is no such thing as the "loose slot" when playing online slots because they are programmed not to be cheated, though you can look for slots with higher player payouts;

Slots online are not solely based on luck but can actually be combined with the strategy of your choosing in order to increase your winnings and likelihood of winning;

You should never play online slots when you are in a very excitable mood as you will be sure to spend much more money than you would normally have done so and this could have a very negative effect on your overall financial situation;

No, the brighter and more aesthetically pleasing the online slots machines look does not mean that they must, therefore, pay out more money. Actually, this is usually quite the opposite;
Strategic Online Slot Game Choice
It doesn't matter what type of slots games you enjoy playing, there is a perfect solution for you to play on available online.  Make sure that you are choosing the online slots game best suited to our budget, personality and patience level and you will be guaranteed to have a fun time playing.
The current online favourites when it comes to slots are Lost Relics, Bonanza and Book of Dead.  They are all very enticing to look out but all have generous player payouts to keep you wanting to come back for more, time and time again.