If you feel like the only way that you are able to win big is through the sole use of maximum betting, this is not always the case when it comes to winning big on online slots.  Actually, the more effective ways of winning bigger cash prizes with online slot games come through the use of strategy instead of resorting to luck, as many people believe.  Slot machines aren't actually as simple, or don't have to be as simple, as it is often thought they are, as a strategy can be applied in multiple ways to increase your winning ability.  Yes, you still need Lady Luck on your side when you are playing online slots but why wouldn't you use apply strategy to help her on her way, too?
Understanding how to win Online Slots
Online slot machines are controlled through the use of random number generators, more commonly referred to as Slot RNGs.  They are used to ensure that every spin has just as much chance of winning big as the next, no matter how long you have spent playing or how much money you have used on that one slots games.  This makes sure that the chance of winning for every player is exactly the same – it is a robotic way of creating equality.
There is absolutely nothing that you can do as an online player, to increase the player return but you are able to take a look at the rates of payback which will give you a very precise indication as to what your likelihood of winning is.  This will make it evident the probability in a percentage on the likelihood of required symbols lining up in order for you to receive a cash payout.  Before you begin playing online slots on any site, it is always worth taking a look at the RTP or best payouts to ensure that you are playing on a game where you are more likely to win.  The higher the percentage stated, the more likely you are to win and the bigger the general cash prize.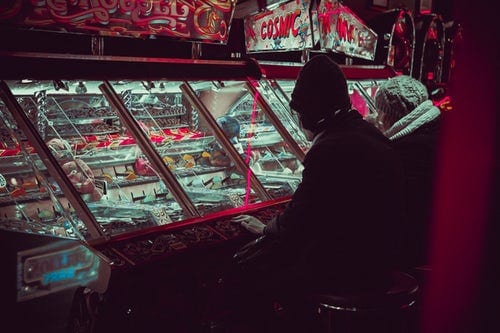 Strategy to beat the Slot Machine
There is no real strategy for winning slot machines as it is all random luck.
While there is no big secret to winning at real money slots you can certainly give it your best shot.
Advise on when to Stop Betting at Casino Games
Winning is all well and good but you need to have a comparison.  If you credit your online slots account with £50 to play and only win back £5, yes you've won £5, but who is the real winner?  In this instance, you've really just lost £45.  To avoid big losses for small wins, you need to set two types of limit for yourself.  One limit for the amount of money you are going to spend playing on online slots, and another limit for the amount of money you are aiming to win it.  Do this before you start playing, before you get into the game, before you get into the mindset of thinking "just one more spin" so as to avoid losing unnecessary money.
Setting these limits is 100% affected by your general financial situation and how much you are able to lose if Lady Luck is not on your side today.  If you are down to your last £50 in the world, do not bet with it in the hope that this last remaining money in your bank account could multiply because there's every chance that your last remaining money could completely disappear in a matter of minutes.  If you do not have a huge amount of money of which you are prepared to lose, then look for online slot games more suited to your budget where the spins are more appropriately priced for you.  You can still win substantial money playing this way but you are not putting yourself at serious financial risk, its one of our top slot strategies.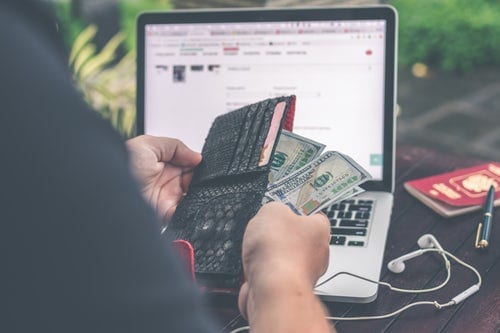 Learning about the Paylines
Before you begin playing, it is always a good idea to work out the ways in which you can win so as to increase your knowledge surrounding the ways in which you can do so.  This can all be altered by the amount you place and the number of lines of which you decide to bet.
Yes, placing the maximum allowed bet will increase your ability to win the jackpot significantly, but this will cost a lot of money for you to have fewer spins, so not ideal for those playing on tighter budgets.  Instead, why not choose to play online slots with more paylines where you have the ability to choose the number of paylines you wish to bet on and you can decrease the individual bets to a minimum which can often be a matter of pence each time.  This will not ever win you the jackpot, but it will mean that you can win smaller cash prizes much more frequently and you have the added bonus of being able to enjoy playing online slots for a much longer period of time before your money runs out if you do not win.
Winning Symbols
No matter what the theme of the machine is that you have decided to play on, the symbols will all represent the same abilities for you to win.  Keep this in mind, as there are many different winning patterns for you to look out for, including:
Wild;

Scatter;

Bonus;

Multiplier.