Casinos can be overwhelming places in more ways than one, with the top casinos offering hundreds of the best mobile slots to play. Walking through one is often akin to a gargantuan sensory overload, and the extreme breadth of choice across all the games can be too much to handle. There is certainly a point to doing your research before you start gambling, without it, there is a large chance you will quite quickly be left with no money left. So, without further ado, let us take a look at the top 5 card games and best slot machines to play at the casino.

Top 5 Card Games To Play At The Casino
It is an often-overlooked fact that floor games in a casino will generally have better odds than their slot counterparts, and of all of these, it is the card games that can really reap the best rewards. This list is by no means definitive or 100% wholly accurate, however, it is a solid start on which to base your choice on.
Blackjack: Perhaps the most popular of all casino card games, Blackjack is inherently simple and easy to play. Simply try to make a hand as close to 21 as possible, but beware of going over this number as it results in a loss.
Poker: It is surely the definitive card game to play at the casino and can often result in some pretty hefty winnings. Careful though as there are multiple varieties of poker, it is crucial you know how to play and it also helps if you are good – there are more tactics involved than Blackjack.
Baccarat: This one is a high stakes game, there is more risk involved but the reward can be more than worth it. In essence, the gambler must back the player of the banker's hand, or call it a draw. If he wins the pay-out is a remarkable 8/1.
Mississippi Stud: An unusual one in that there is no dealer hand to beat here. Instead, it takes the form of a 5 card game in which you bet, see the first 2 cards and then raise your stake 1-3x after you see the rest.
Three Card Brag: Originating in the 16th Century Thee Card Brag is like Poker's granddad. It is very similar to Three Card Poker, working in much the same way.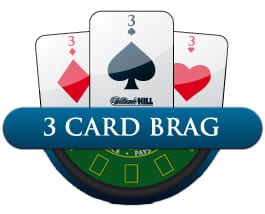 Best Slot Machines To Play At The Casino
This is a harder question and can vary from place to place. There are, however, a few classics that are held in very high regard. For instance:
Wheel of Fortune
Blazing 7s
Sphinx
Deal Or No Deal

Conclusion
The top 5 card games and best slot machines to play at the casino is always going to be a question relative to each gambler's specific skillset and tastes. This article gives a rundown of some of the most popular card games on offer, as well as some good examples of what could end up being the best slot machine for you.