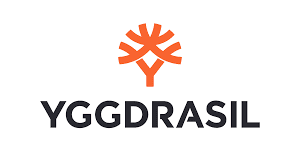 About Yggdrasil Gaming
The company Yggdrasil was founded in 2013 and is a provider of online gaming solutions for many operators. It is one of the most respected suppliers, and provides online gaming content to some of the world's leading gaming operators. They have over 70 creative and innovative video slot games of varying themes, so you're bound to find one that meets your tastes! Read on to discover the most common Yggdrasil slots themes that have been loved by many players and can be found at Wizard Slots!
Slots with a Horror Theme
Do you love the horror genre? Then rejoice because Yggdrasil have got you covered! Take Dark Vortex for example, this is a good example of the horror genre being used to create an immersive and intriguing slot game. It has 5 reels and massive winning potential as it has 3125 ways running from both the right and the left, meaning that you can win from both ways! The vortex in the game has been overtaken by evil and if you choose to play you may unleash evil spirits. Exciting, right? The game doesn't just look good, there are fantastic bonuses on offer as well. Our favourite is the Vortex Free Spins feature, as it helps to greatly increase your chances of winning big.
You're instantly sucked into the dark realms of this creepy game, we can't recommend it enough! Baron Samedi is definitely another game you horror lovers out there will want to try! As some of you may know, he is a significant figure from the world of Haitian voodoo. He essentially embodies the spirits that are linked to death and fertility. Yggdrasil have created a truly unique and innovative game with this theme! The character of Baron Samedi is such an engaging and creepy character and he really pulls you into this dark world. You can play the game for as little as 0.10 coins, so anyone can join in! You have the potential to win 1,200x your stake in just one spin! Feeling brave? Then face the spirits today and check out these slot games here.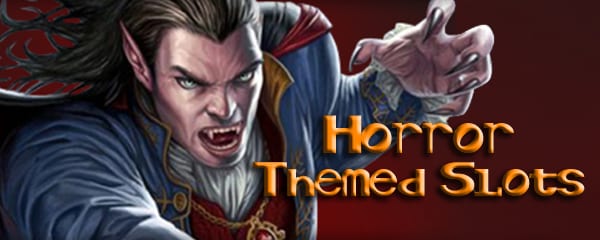 Action Slots
Yggdrasil have created some seriously adventurous and action packed games that are considered by many the slot best games! The Jackpot Raiders slot game is a prime example of this. You are whisked away to Sunken City and a huge stone ruin to begin your great adventure! There are so many things to look forward to, like Free Spins that can win you both multipliers and money. For example the Sunken City Free Spins will not only give you 10 Free Spins, but anything you win will be increased by a generous 10x multiplier.
This is not an online slot that you'll forget, this immersive and exciting experience will stay with you for a long time and no doubt you'll return to this adventure again and again. If you fancy another adventure then go on Aldo's Journey. You'll travel to Persia, Italy, Mongolia and China on your adventure with Aldo, who is such a fun character! There are Free Spins on offer in each county, during the round in Italy a 2x multiplier is in place and this increases by 1 with each spin and in Persia sticky Wilds are present. What are you waiting for? Try out these adventurous games today!
Viking Slots Online
Yggdrasil love a Viking themed game, and they are so popular among casino players! They have a really impressive collection of Viking themed games, a great example is the video slot game Vikings go Wild. We love the cartoon like graphics, as it helps to keep the theme fresh and different. The aim of the game is to join the Vikings and try to defeat a dangerous sea monster! The soundtrack is great, exactly what you'd expect in a dramatic battle film! We like that you can play from just 25p per spin, and there's an exciting array of bonus features on offer.
The Free Spins bonus features start with 24 Free Spins but you can win more! The Treasure Chest feature is an exciting one, as it can occur at any time and just randomly award you multipliers, Free Spins, a Wild reel or money! Another great Viking slot option is Vikings go to Hell. This slot has more of a darker theme and vibe to the last, and this makes it intriguing. It's actually based around the History Network's television show that examines the life of Ragnar Lothbrok. The slot game is packed full of great graphics, war cries and beating drums. There's bonus features on offer like Free Spins and a Go Berserk feature. Go on an adventure today with these exciting Viking slot games!
These are amongst the most popular slot games and they can be played with promotion slots on most online casinos.

Casino Games with Nature & Animal Symbols
Everyone loves animals and people love playing slots based on their favourite creatures! Take Golden Fish Tank for example, this is a super fun and simple game. We love the bright colours and the quirky fish, they add a real cartoon feel to the game. What's more, the uplifting music adds to the charm of the game. You can win Free Spins mode, and during this time you'll need to pick objects that have appeared out of a tank. Once you have picked the Golden Bet, an extra item can be picked.
You'll find that each object represent something hidden which will then be activated during your Free Spins. Immersive yourself in this fun online slot game! Another animal theme game we love is Chibeasties, this is a really special and quirky game! It's based on whimsical creatures that live in a beautiful woodland - Yggdrasil have got really creative with this one! The main focus of the game is the fantastic Free Spins mode that can be activated by an expanding symbol. Also the Wild symbols can expand and create a beautiful visual for you! Unique games like this definitely deserve to be played.
So you can see how diverse these slot themes are from Yggdrasil, there must be at least one that meets your tastes! So make sure you go out there and try some of the different themes and games for yourself. You never know, you could find your new favourite in no time! To find more slot themes and games with amazing graphics follow the link above!