Ancient Egypt
On WS there are many different casino slots out there that are themed around Ancient Egypt, however none other places you right inside the pharaoh's treasure room like this one from Pragmatic Play. Hopefully, there will be plenty of luck for you from the gods and high priestess as you spin the reels to see how many gold and jewels you can walk away with. Thankfully, the game has a very simple setup, so you shouldn't find it too difficult to bag the cash.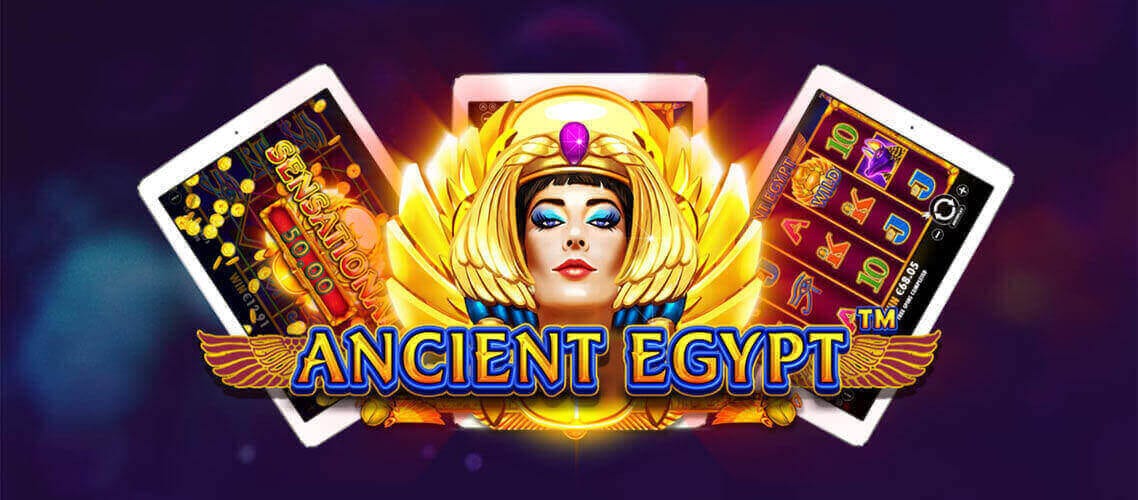 About the Developer
Pragmatic Play are known as one of the best developers of casino slot games in operation right now. Take a look at their Ancient Egypt slot, and you will see that it is very easy to see why that is. The game play is innovative with an extremely slick graphic design. Most other Ancient Egyptian themed games can feel quite tired and old-hat, but not this one – all of the bonus features that Pragmatic Play have added help Ancient Egypt feel fresh and inviting. Search for more casino games by Pragmatic Play on WizardSlots.com.


About the Game
As previously mentioned, you'll be playing this casino slot game in the place where all the gold is stored – the pharaoh's treasure chamber. What better location to try and bag yourself some hefty pay-outs? Unfortunately, though, you won't see much of this great room as it is largely hidden behind the big game board. Even though there are only five reels, they still manage to take up most of the screen! You've also got a modest ten pay lines to try and win on.
The aim of the game is to match up the reels' symbols along the pay lines. Ideally, you should try and match higher-value symbols as they will bring you the biggest pay-outs. In this game, the numbers and letters are low value while all of the picture symbols are high.

Your other aim is to try and spin some bonus symbols onto the board as they can increase your winnings and the likelihood of winning. These include the following:
WILD SYMBOL – The scarab beetle is the game's Wild. If it falls on the third, fourth or fifth reel, your pay-out will be multiplied.
SCATTER SYMBOL – In actual fact, the scarab symbol has a duel role in this game – it also acts as the Scatter. Whenever it appears on the board, you'll trigger a bonus round. For this, you need to pick one of three boxes. Depending on your choice, you could benefit from some impressive multipliers or ten free spins. When you spin your freebies, one of the symbols on the reels will expand and cover the entire reel. This should help you win more pay-outs.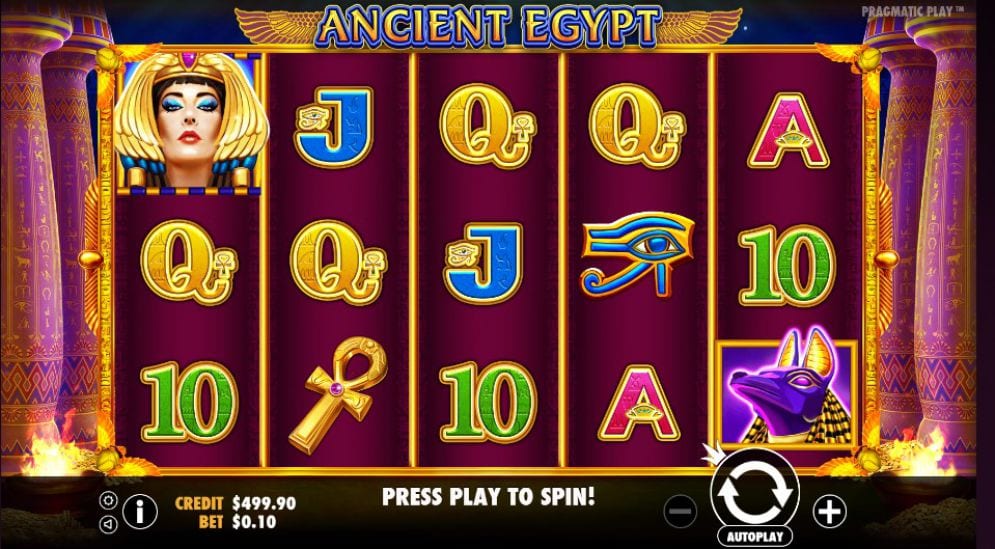 The Verdict
Even though just the single bonus symbol sounds fairly boring, you will be surprised to find that this game is still quite volatile. Thanks to the frequency of its bonus round and its eye-catching design, you might find a lot more than what you had bargained for. This is certainly no usual run-of-the-mill Egyptian-themed slot game! If you enjoyed Ancient Egypt why not try Easter Island