Legend of the Ice Dragon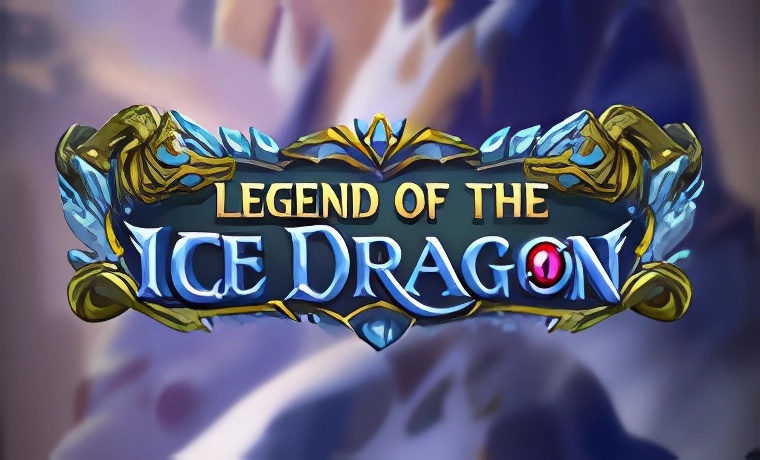 The Legend of the Ice Dragon slot transports players to a fantastical icy realm. With its captivating visuals and an immersive storyline, it offers an adventurous gaming experience, complete with mythical creatures and epic quests in a frozen world.

---
Game Information
Cluster wins are awarded for adjacent symbol combinations, according to the information in the paytable and game rules.
When winning on multiple clusters in a single game round, all winnings are added together.
All winnings from Features (such as Free Spins), Bonus Game and/or Scatters (if applicable) are also added to cluster wins. All winning combinations are paid out at the end of a game round.
Free Spin features are played with the same bet as the game round that triggered the feature - unless otherwise stated. The bet cannot be changed during a currently running game round. Please refer to the game rules for more information.
Winning combinations only pay when symbols are connected horizontally or vertically and without any gaps. Winning combinations can start from any point on the grid. Only the highest win is paid per winning symbol combination.
Game Rules
Legend of the Ice Dragon is a 7x7 cascading video slot game.
Wins are achieved by getting 5 or more symbols in clusters. These are removed, and new symbols fill up the grid. Cascades continue until no more wins can be created.
WILD symbols create an ICE FRAME where they land on the grid at the end of each cascade. When a WILD lands on an existing ICE FRAME, it adds a MULTIPLIER, incrementing x1 each time up to a maximum of x8. Up to x8 MULTIPLIER can be achieved on ICE FRAME: x2, x3, x4, x5, x6, x7, x8. ICE FRAMES stay on the grid during the current round and are removed when a new round starts.
FREEZING FEATURES can be triggered randomly on non-winning round.
• HAILSTORM: One symbol type is chosen randomly on the grid. 3 of the chosen symbols will each have 5 random symbols adjacent to them, plus the chosen symbol itself, transformed into WILDS, or destroyed. 1 to 3 WILDS can be revealed per cluster, with 3 to 9 WILDS in total.
• AVALANCHE: 2 symbol types are selected at random and all instances of those symbols on the grid are removed. 3 to 7 WILDS will appear where symbols were removed.
• BLIZZARD: 7 symbols on the pattern are selected. Most symbols are destroyed, and some symbols are transformed into WILD. Up to 5 WILDS can be transformed.
Filling the ICE CRYSTAL CHARGER activates ICE CRYSTAL FEATURES. Winning symbols fill the ICE CRYSTAL CHARGER. 20, 40, 60 and 80 charges trigger the TAIL LASH, ICE SCORCH, DESTRUCTION and DRAGON BLAST feature respectively.
• TAIL LASH turns all high-paying symbols into one type of high-paying symbol.
• ICE SCORCH transforms 3 to 6 random symbols into WILDS.
• DESTRUCTION removes all low-paying symbols on the grid.
• DRAGON BLAST turns all the symbols with ICE FRAMES on the grid into WILDS. DRAGON BLAST activates all ICE FRAME MULTIPLIERS.
ICE CRYSTAL CHARGER can be OVERCHARGED. Every additional 10 charges after 80 overcharges the meter, adding an additional 2 ICE FRAMES. For each winning cluster, the highest win MULTIPLIER is used. Further charges do not have an effect after the activation happens.
The average RTP is 91.30%. RTP is achieved through participation.
Bets are selected using the bet buttons in the bottom part of the game. Click the plus and minus buttons to change the bet one step at a time. To start the round, click START. When the symbols land, the symbols displayed determine your prize according to the paytable.
Actions
Changing Your Bet

- Click any of the five bet buttons to select a bet or use the plus or minus buttons to increase or decrease the bet by one step.

Paytable

- Toggles the display of the paytable.

Start / Spacebar

- Starts the game round with the currently selected bet. Press Spin to begin.

Auto adjust bet

- Automatically reduces the total bet when starting a new spin, if the balance is too low to initiate a spin at the current bet level.
Unfinished Games
If your game round is disrupted, all game information and placed bets are stored until you re-open the game. You may continue your unfinished round from the point of interruption. Unresolved bets placed but remaining undecided in incomplete games will become void after 90 days. Malfunction voids all pays and plays.
---
*All values (Bet Levels, Maximum Wins etc.) mentioned in relation to this slot game are subject to change at any time. Game features mentioned may not be available in some jurisdictions.