Starburst
Experience the chaos and thrill of Starburst, our favourite 5 reel slot adventure. With the opportunity to bet on up to 10 lines at different values the colour and pop of this game will blow you away.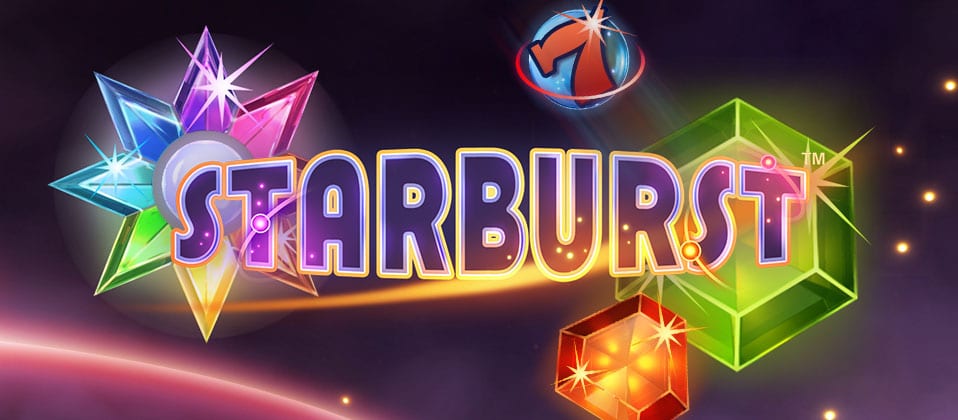 Summary
Starburst is arguably the most popular slots game in the world.  The funky colours and dazzling gems are a winning combination that have proved successful to the appeal of this game.  Starburst is seen as a benchmark in the industry for games developers to aspire to.  There are some great bonus features and significant jackpots.  Although now quite an "old" game in terms of slots, it is one that has aged well and one that you will no doubt come back to time and time again.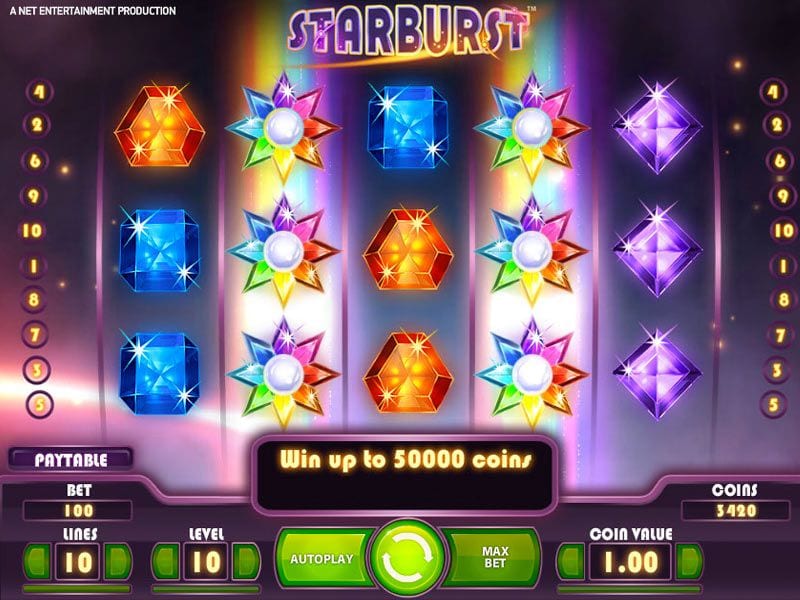 About the Developer
The developer of this game is NetEnt, one of the major industry players.  NetEnt have over the years produced a plethora of top quality entertaining slot games, and Starburst is without doubt one of the best of the lot.  The games tend to be graphically easy to view and extremely playable and appealing. You can read more about NetEnts game here on Wizard slots here.
About the Game
As per most of the original NetEnt games Starburst comes as a 5-reel, 10 pay-line slot.  There is no overriding theme to this game but the mix of colours and shapes certainly does seem to hit the spot!  There is a basic backdrop with a jewel infused foreground.  The combination results in a smooth and enticing playing experience.
In terms of stake quantity there are the usual options to increase or decrease your bet amount, and this ranges from 1p to £100, meaning it caters for all budgets and desired spend amounts.
As mentioned previously the designers of this game have kept things simple to great effect.  There is no specific colour theme and jewels are used on the reel symbols.  The sound effects complement the design and colouring however if you don't like the sound for whatever reason you can choose to turn this off.
Bonus features are fairly far reaching.  Of course, the Starburst symbol is used as the wild symbol and this will swap in for most of the other symbols to enable you to trigger a wide variety of winning combinations.  In terms of total number of symbols, Starburst actually has fewer than most other slots games but perhaps this will work out in your favour as it increases the chances of them appearing more often!  Furthermore, if you manage to cluster say a square of four symbols then you will also be a winner.  This is a great feature as it allows you to achieve jackpots from a variety of strange shaped lines!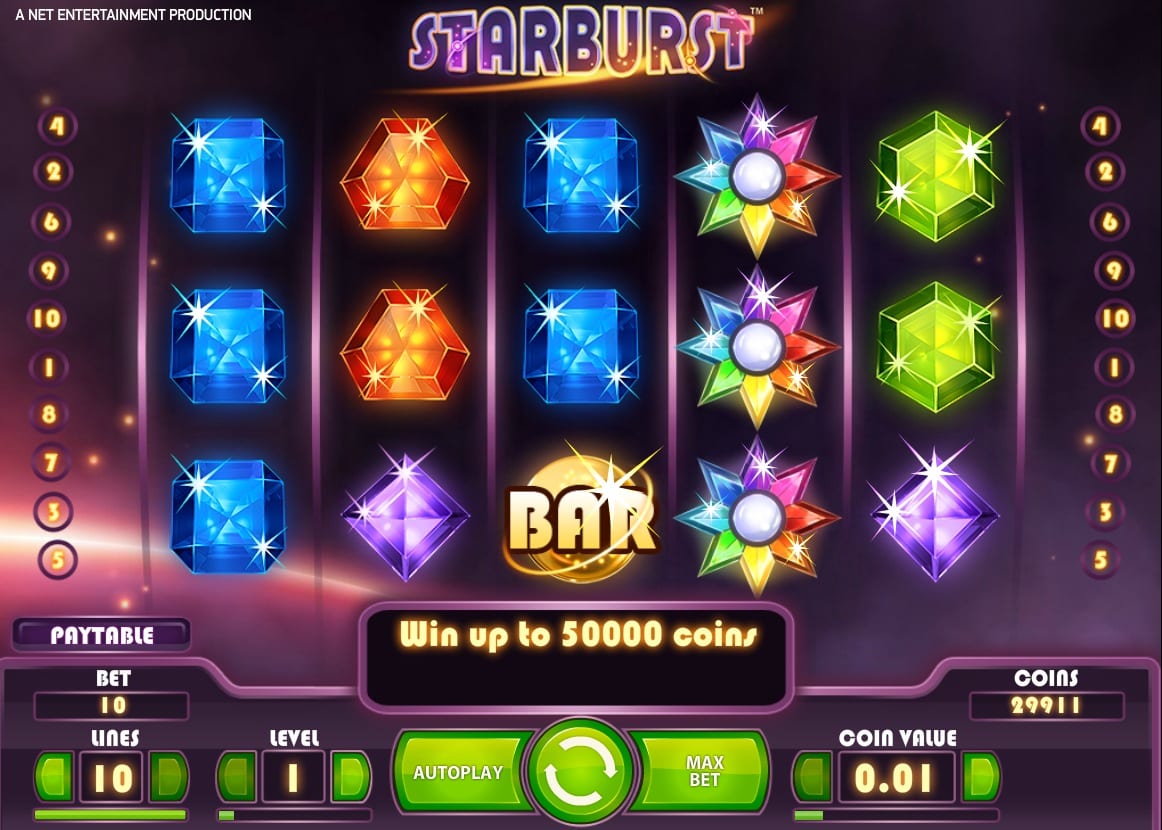 Verdict
Over the years Starburst has proven its longevity.  It is as popular now as it has ever been.  Part of the appeal is the unusual format of the winning lines.  We would definitely advocate Starburst whether you are new to playing slots or whether you have extensive slots experience.  You will always be drawn back to Starburst!
If you like Starburst, then you might also like our wildcat canyon slot.