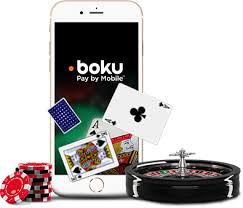 Blackjack is one of the most popular card games in the world. The aim of the game is to have cards that are higher than the dealer but do not exceed 21. Blackjack is a very simple card game played with a 52 card deck which is probably why it's loved by many gamblers.
Although it's generally an easy game, if you're new, you may not know everything. For example, do you know what card counting is? If you answered no then hopefully you will find this blog post useful.

What Does Counting Cards Mean?
Basically, card counting means that you are keeping a tally of certain cards while the dealer hands out the rest of the cards. This skill may take a while to master but once you've got the hang of it, you'll have a better chance of winning against the dealer. Discover casino and slots online uk games here.
When counting cards, you're still using the normal strategy to play blackjack but you're using the counting cards strategy too so you can increase your chances of winning. You'll roughly know what cards are likely to come up for both you and the dealer. This information will help you decide how much to bet and whether to stick or twist.
If you are good at card counting, you can boost your chances of winning by 1%. This doesn't sound like a lot but if you play regularly this could amount to a lot of extra winnings.
Hi-Lo Card Counting System
The most popular blackjack card counting method is using the hi-lo card counting system. It's really easy to learn but will take time to master. The first step is to assign values to the cards. Cards 2, 3, 4, 5, and 6 have a value of 1, Cards 7, 8 and 9 have a value of 0, and 10, Ace, King, Queen, and Jack have a value of -1.
Next, it's time to keep a running count. As the dealer deals the cards, you'll need to keep a tally. Keep a tally on what cards the dealers receive as well as cards other players receive. Many casinos use several decks of cards and this is because of card counters. You can still calculate the true count by dividing the running count by the number of decks left. Once you have worked this out, you can place your bets!
Card Counting Tips
#1 Act naturally when counting cards.
#2 Fully understand the rules of blackjack before trying to count cards.
#3 Card counting doesn't guarantee that you'll win.
#4 Card counting does not work in an online casino, try card counting at your local casino.
Card Counting Final Thoughts
Although card counting isn't illegal in the UK, many casinos make it difficult and don't like it when people use card counting when playing blackjack. If you want to try this method, make sure that you are discreet. Also, be aware that it may take a lot of practice as some blackjack games can be speedy! Join Wizard and play slot games uk and blackjack today!