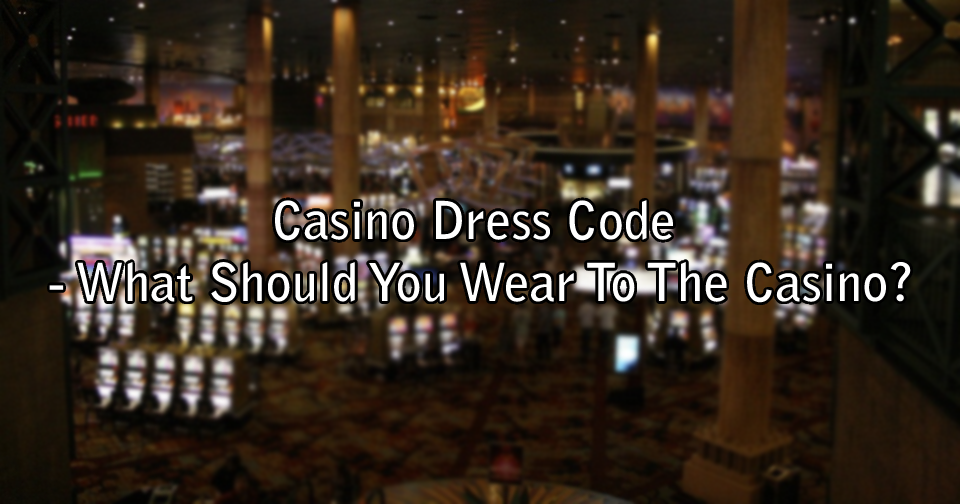 A few years ago, everyone at a UK casino would be in a suit or an elegant dress. However, times have changed, and the same rules don't apply anymore. So, what should you wear to the casino? Let's find out.
Do You Have To Dress Up To Go To A Casino?
The movies might fool you into believing everyone who goes to a casino must look dapper. However, real life is far less complex since punters wear almost anything while gambling. Furthermore, UK casinos allow smart-casual outfits, so you generally don't need to dress up when you visit one.
Going to a casino in the past was likened to attending a formal event. Black tie attire was commonplace as it indicated formality. A black tie would be a perfect outfit for a night at a casino.
Although you can wear a black tie dress code to a casino, you'd probably not find many others wearing the same outfit. Nowadays, most people opt for the smart-casual look when going to the casino. However, some exclusive casinos can require a dress code, such as a black tie.
What Is The Dress Code For A Casino?
Most UK casinos don't have a rigid dress code anymore. However, it's always important to check before assuming they allow any clothing. You'll see that most casinos request customers via their website to dress smart-casual and be comfortable.
Any smart jeans, t-shirt, or trainers would be a smart-casual outfit. The general rule is that you don't go overboard with your outfit. Casinos will allow almost any outfit, but remember that they try to maintain certain standards.
The flashy attire in movies isn't the norm in many casinos. However, no one will stop you if you and your mates want to dress up for a casino-themed night.
Lastly, note that some VIP sections in casinos might require a specific dress code.
Casino Outfit For Ladies
Casinos advise ladies to try and balance their appearance with comfort.
Some ladies might prefer a glamorous look which may be common in an upmarket casino. However, you might find that most ladies in smaller casinos don't go for the evening gown and jewels look. But this doesn't stop a few from preferring to dress up. It can be easy to achieve a sophisticated and stylish look. The guidelines below may help:
Choose comfortable footwear because you might be on your feet for extended periods of time. 
Sequin is okay, but choose less bold colours like red, black, gold, or silver.
Black pants and a top with a sharp contrasting shade.
A short-sleeved shirt, turtleneck top, or sleeveless blouse is also acceptable.
Jeans and a t-shirt are fine as well.
Casino Outfit For Men
Men might feel intimidated by the designer suits they see casino goers wearing in TV and film. However, the smart-casual rule also applies here. The general idea is to go for an effortless look.
However, some men might not want to stop at jeans and a shirt. These guidelines might give them an idea for a more glitzy look.
Wear well-fitting black or grey trousers.
You can go for a stylish shirt to pair with your trousers. For example, a contrasting shade can go well with your pants. In addition, a button-down shirt would also look good. Of course, a tie is optional.
You can elevate a shirt and trousers look with a semi-formal blazer.
Dark shoes are preferred instead of open-toe sandals.
What Should You NOT Wear To A Casino?
Players can wear nearly anything to casinos as long as it's a decent outfit. However, they should note some things they should not wear to a casino. For example:
You cannot wear any sportswear. For example, don't wear any team shirts.
No swimwear is allowed.
Don't wear any workwear.
Avoid dirty or torn clothing.
No caps or sunglasses are allowed (however, some exceptions may apply).
Ladies shouldn't wear any leggings.
Casino Dress Code FAQs
Let's look into more common questions you might have about what you should wear to the casino.
Can You Wear Trainers To A Casino?
Yes, within reason. Players should wear comfortable shoes as long as it still adheres to the usual smart-casual dress code. 
Can You Wear Jeans To The Casino?
You can wear jeans to the casino as long as they're not dirty or torn.
Are You Allowed To Wear A Hoodie In A Casino?
You can wear a hoodie in a casino. Casinos can get chilly, so no one will stop you from wearing your hoodie. However, you will likely be asked to keep the hood down whilst you're in the casino.