Jacks or Better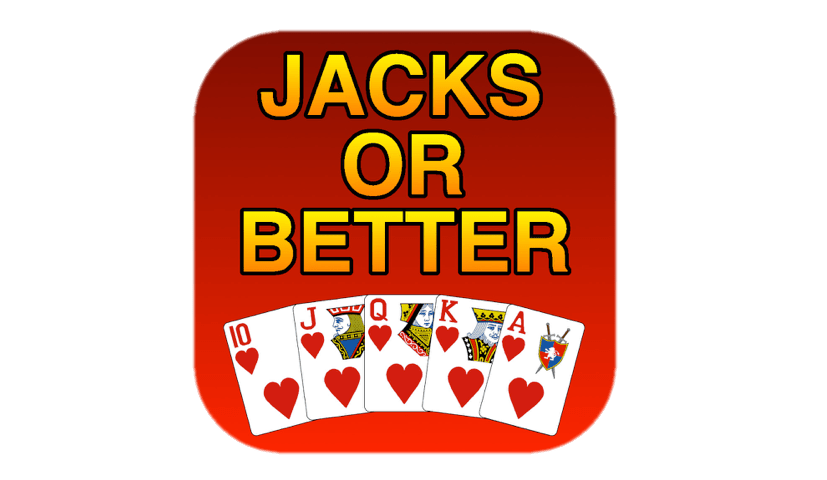 Jacks or Better is a video poker casino game created by Playtech. Aim to achieve the strongest hand in a series of two deals.

Jacks or Better Game Overview
The Jacks or Better game is a combination of slots and video poker. Like regular poker, it involves cards from a 52-deck where you have to try and create the highest and strongest hand in order to form a winning combination.
As a video poker game, its grid does not have reels or paylines—just a series of 5 cards that are face up initially. The stakes begin from a minimum of £0.05 and go up to a maximum of £50 per game at Wizard Slots casino.
The Jacks or Better game has no special features or bonus games, but it is fairly entertaining without them.
To try your hand at Jacks or Better video poker, you can join or log in to Wizard Slots online slots casino.
How To Play Jacks or Better
The Jacks or Better video poker game can be relatively easy-to-learn. Though it may require some level of skill to master, it is still a random number-generated game. 
Log in to your Wizard Slots account.

Launch the game, and once it loads on the main page, place your preferred stake.

The game will begin as soon as your stake is set.
You will be dealt 5 cards, and you can get rid of any number of cards you feel will not help you make a good hand and replace them with other random cards from the stack. 
After you discard and receive more cards, you will not have another chance to discard and take more cards.
Your current hand will be evaluated, and a payout, if any, will be made. 
Above the cards on the screen, you can see the potential payouts for each possible hand.
Jacks or Better Rules
The rules in the Jacks or Better video poker game can be somewhat easy to learn.
For example, you will hold a winning hand if it is stronger than the rest and contains at least Jacks or better.
Any potential payout achieved is multiplied by the bet size you chose. The Jacks or Better hand is the least paying hand, and, like in all poker games, the Royal Flush is the strongest and highest paying hand.
You have a chance to improve your hand if you need to before the hands are finalised and potential payouts made.  
If you understand the basic rules of the Jacks or Better video poker game, it should be relatively easy to keep up with the game.
Jacks or Better Double Up 
The Double Up feature allows you to double any winnings, and it triggers after you land a winning hand. 
How this feature works is you receive a face-up card and must choose one 1 of 4 face-down cards. In order to win, the chosen card must be higher than the one you have been dealt. If it is lower, you lose all your winnings.
Jacks or Better Strategy
We will preface this by clarifying that Jacks or Better video poker is a game of chance that uses a RNG (Random Number Generator) chip to deal cards and produce random results. 
However, some players have implemented the below "strategies";
Keep high-value cards such as Jacks, Queens, Kings, or Aces, and only discard the low-value ones. That way, you may potentially have a higher chance of creating a high-value hand.

If you already have the following or are one card away from reaching them, do not discard them: Full House, Three of a Kind, Four of a Kind or Two Pair.

Try and keep cards that make a Flush or a Straight unless you only need 1 card to make a Royal Flush.
Most importantly, it is safe to always keep in mind that while strategies can potentially improve your chances of winning, they do not guarantee a win, and the house will almost always come out on top in the long run.
So, play responsibly. Set a budget you can afford to lose, and do not chase your losses. 
Jacks or Better RTP
Return To Player (RTP): 99.54%
The RTP is a theoretical value and is shown as a percentage. It's used to describe the percentage of money wagered a particular casino game may pay back to players over a certain period of time.
For example, if a game had a RTP of 92%, in theory, this would mean that for every £100 wagered, the game could return £92 back to players in potential winnings. However, it is important to note that winnings are completely random, and players are not guaranteed to receive this.
---
You May Also Like: 100 Joker Staxx | Hyper Gold |  Elements: The Awakening | 7s Deluxe Repeater
---
*All values (Bet Levels, Maximum Wins etc.) mentioned in relation to this slot game are subject to change at any time.