20p Slot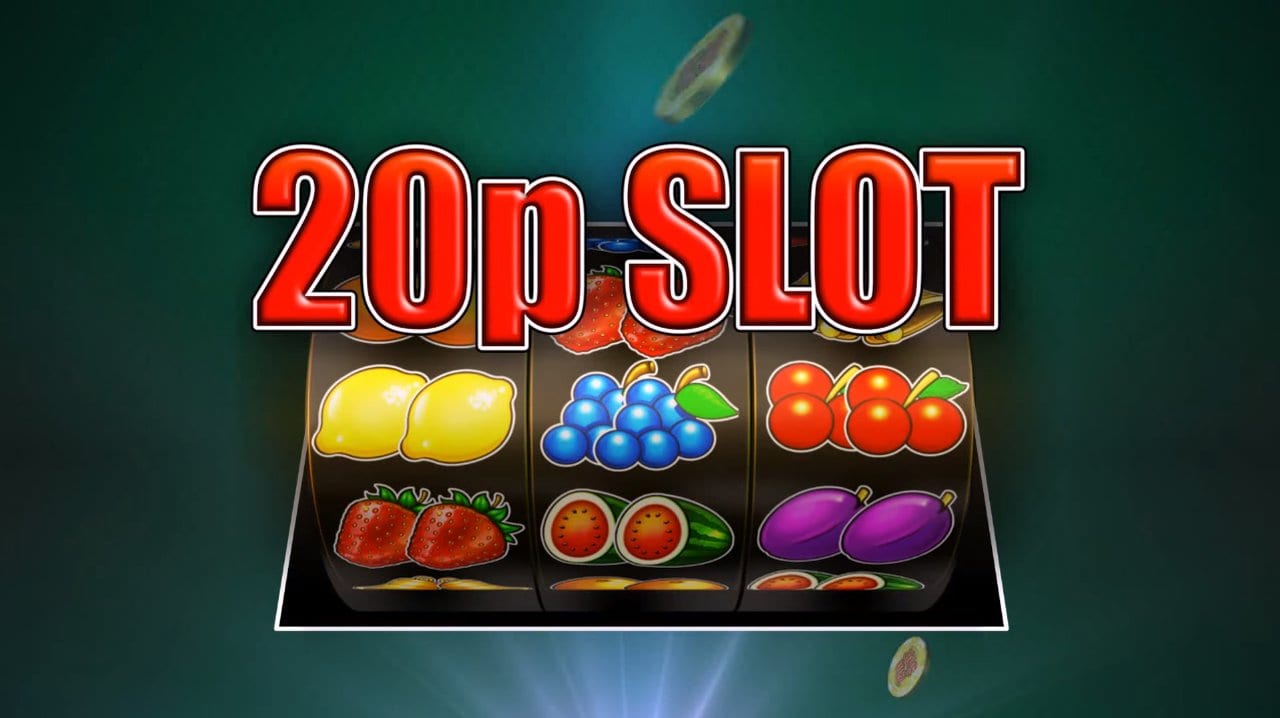 20p by Inspired Gaming is one of the online slots you can play on Wizardslots. 20p is one of the traditional 3 reel, 5 payline fruit machine slots out there. If you enjoy this theme, you'll be happy to know that all your favourite fruit symbols are on display.
To add a little pizzazz to this classic slot, the developers added in the Fortune Bet feature. Take a look at how it works below at slot games casino Wizard Slots. The game has got a Return to Player percentage of 95%.
Quick Links: Lucky Leprechaun | Lucky Irish  | Shaman's Dream | Enchanted Prince | Twin Spin | Stardust | Mega Moolah
About Slots Developer Inspired Gaming
Inspired Gaming is one of the leading online slot developers in the gambling world. The company is one of the top server based gaming companies. Inspired Gaming started operating in 2001 with Luke Alvarez as the company CEO.
They have got a presence in over 30 countries, their 50,000+ gaming machines recording bets full time. The UK based developer has got a wide 15-year history. They have opened offices all over Europe with over 10,000 employees working for them.
Inspired Gaming is one of the biggest slot developers in the UK. They've had a long run in the industry so it's no wonder why. They started out providing their customers with basic forms of mobile gambling.
Later, the company expanded and started to develop virtual sports games and video lottery options. They didn't start to experience real success until private investors the Vitruvian Partners took over the company. The move helped Alvarez the CEO to target international markets, not just the loyal British fans.
In 2015, the Chinese government signed a deal to provide the market with instant win games virtually. They started off with football & horse racing and of course these had to be fully licensed. Next the company targeted the Philippines. They're still working to expand in the US, though it can be a tough market thanks to all the gambling regulations that vary state to state.
Inspired Gaming targets international markets therefore it is not a surprise that they've ensured that they meet all legal gambling regulations required. The slot developer has acquired licenses from the UK Gambling Commission (one of the toughest licensing bodies) & the L'amministazione Autonoma Dei Monopolie Di Stato or AAMS for short.
The latter is one of the strictest gambling regulation boards in Italy. Thanks to this partnership, Inspired Gaming has managed to offer virtual sports games to nearly 90% of the Italian gambling market both online and land-based. Look out for their casino slots on the internet on Wizard Slots.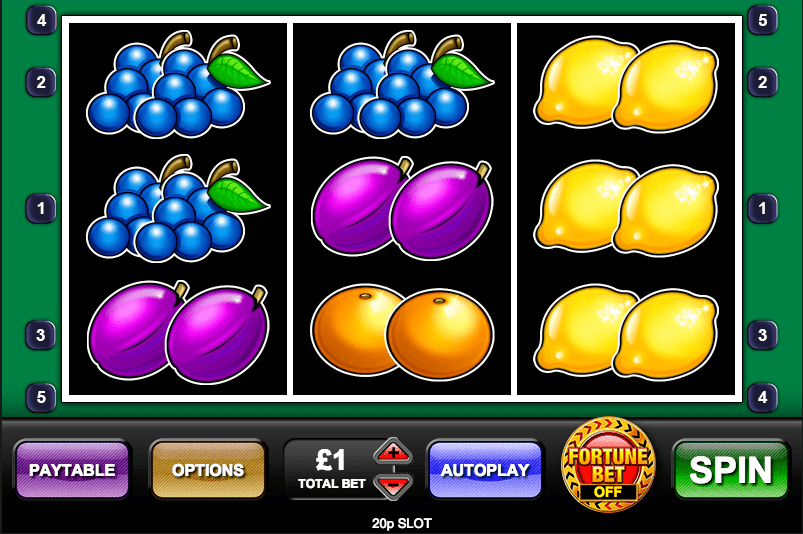 Playing 20p Slots Game
20p is one of the best slots online for beginners to start out with on Wizard Slots. The game has got a tasty selection of fruit symbols and killer graphics to go with the theme. Big, colourful symbols can be spinning against a black background. These include; lemons, a pair of bells, grapes, a 20p chip, plums, cherries, watermelons, a gold 20p chip, strawberries and oranges.
When mixed 20p chips land on a line, you'll win 3x your bet. The gold 20p chip awards the highest value among the other standard symbols. There aren't any wilds or bonus symbols in the game, but you do get to activate the Fortune Bet option if you like.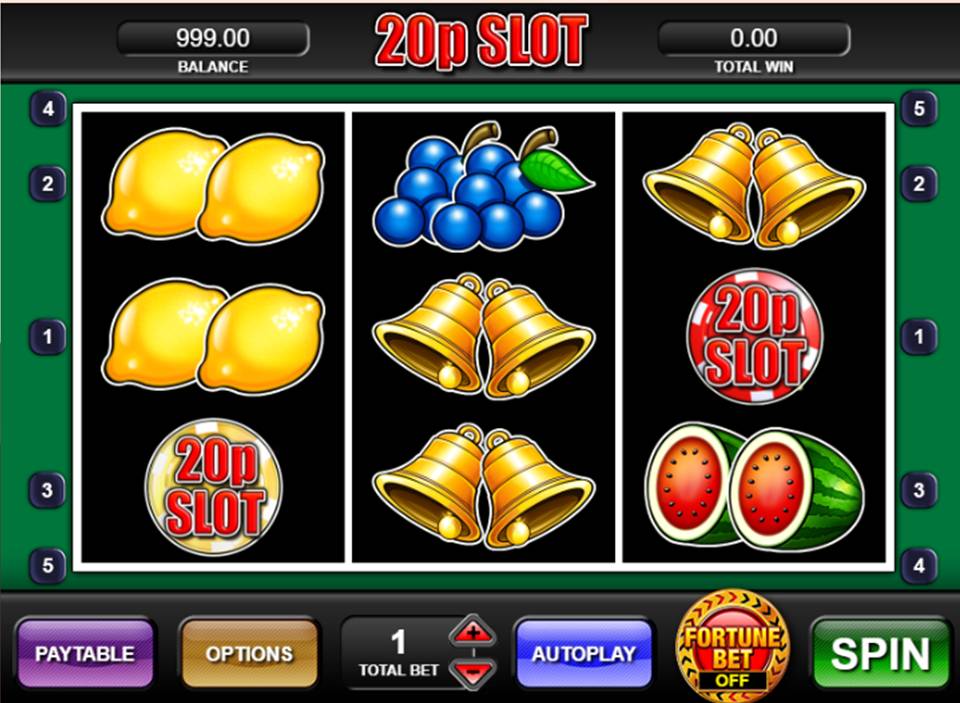 Bonus Features in 20p Slot
Fortune Bet feature -players have a chance to increase their stake thereby getting extra chances to win. Clicking on the Fortune Bet button will end up bumping up your stake by 50% i.e. you pay an extra 50%, but you also end up turning the gold 20p chip into the game's wild symbol.
The gold chip then acts like a wild symbol replacing all other symbols on the reels to form successful winning combinations.
The wild can appear as a red or yellow symbol and they're both known as the jackpot symbols in the game. They land on the reels independently, never in a pair and can win you the maximum coin prize of 500 credits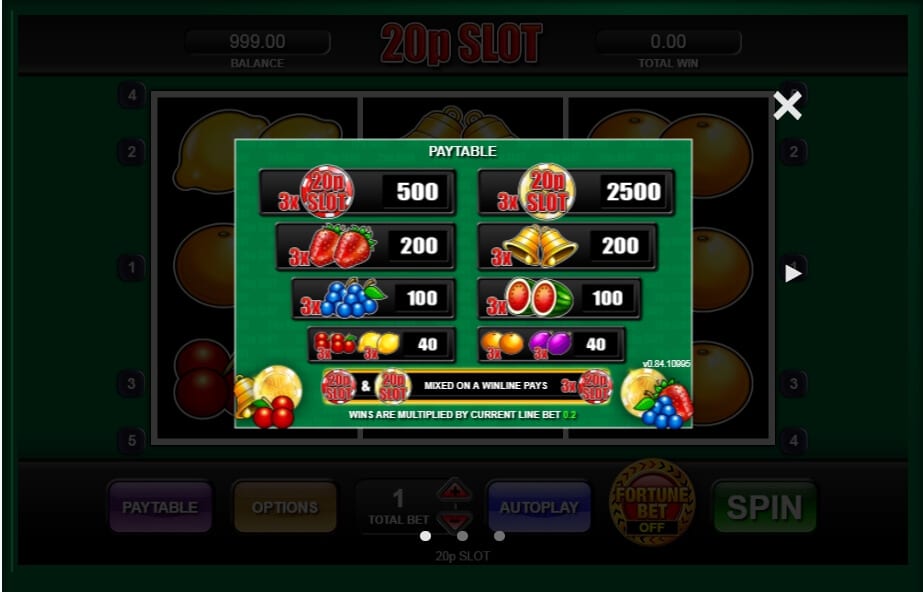 Our Verdict on 20p Slot
20p Slot has a simple name and it's certainly a simple slot; the Fortune Bet adds a bit of glitz to proceedings but otherwise this is a game for those who prefer the simpler pleasures. It comes with an RTP of 95.00%. For more great slots, check out the amazing Worlds at War slot.