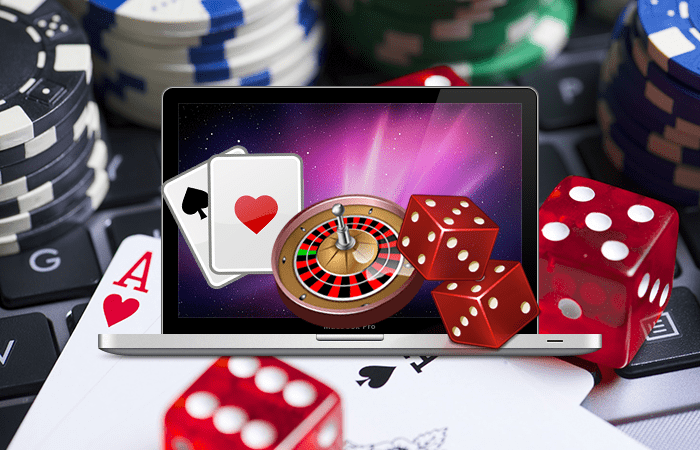 Online slots use a random number generator to determine where the reels stop.
This is one of numerous mechanisms an online slot uses to ensure it is fair for players.
Random number generators serve a variety of uses inside and outside of the iGaming sphere.
Online casino games such as bingo and roulette make use of RNG in a more obvious way, but online slots are based around this mechanism also.
So, how can understanding the use of RNG in slot games help you as a player? First of all, let's explore the concept further.

How do RNG Slots Work?
Casino slots on the internet use a random number generator to determine when the reels stop spinning and which symbols appear. The symbols which subsequently land are therefore completely random. This means that slots using RNG cannot be 'hot' or 'cold' and are not rigged in any way.
Random numbers are produced every millisecond to ensure that the results are truly random. This means that every time you hit 'spin', RNG slots can immediately produce a random result. As a result, players can feel assured that they are playing a fair game.
Do all Slot Games Use RNG?
Both land-based slot games at casinos and online slots use random number generators to determine which symbols appear on the reels. Whereas slot machines at brick and mortar casinos use an external device called a Hardware Random Number Generator, online slots use a Pseudorandom Number Generator, which is a type of program code.
All licenced and regulated online casinos are required by law to use RNG slots. Gaming boards test and check online casino games to ensure that each site is hosting fair games for their customers. The same goes for brick and mortar casinos, whose slot machines are also checked regularly.
What about RTP and Hit Frequency?
It is understandable if you are a little confused about how RTP and hit frequency of online slots fit into the randomness of the random number generator. To recap, the Return to Player percentage refers to the amount of money that is returned to players out of all that is wagered in a slot machine.
Hit frequency, meanwhile, refers to how often you will land a winning combination of symbols on an online slot. Both of these factors are programmed differently in different online slots to make each game unique and able to offer something distinct to the player.
So, RNG is therefore programmed to achieve a particular RTP. The results are still randomised, but over time they ensure they hit the required RTP, which is usually listed in a slot's game information. This is not done without reason; a slot's RTP is dictated by the number of bonus rounds, free spins and other exciting features used in a game to create an exhilarating experience.
How Does the RNG Help?
Assured in the knowledge that slot game outcomes are not affected by the size of your stake or how long you have been playing the game, you can focus on the game itself. As we have touched upon, there are plenty of other factors involved in RNG slots that affect the payouts.
Related to the hit frequency we mentioned earlier is the volatility of an online slot. Slot games with low volatility pay out smaller amounts more frequently. Conversely, slots with high volatility may go long periods without paying out for a win, but when they do are likely to be larger amounts.
Players differ in which they prefer, and it really comes down to personal taste. Low volatility slots allow a player to play for longer with a limited bankroll. On the other hand, highly volatile slots are riskier and could see your funds deplete suddenly. They are, however, the ticket to winning the big jackpots.
Last Thoughts on RNG Slots
Here at Wizard Slots, players are assured that they will be playing fair slot games with randomised results. We pride ourselves on carrying a strong reputation in the online casino community. It is a great comfort to players that they cannot be swindled by online slots. Rather, you simply have to ride the inevitable highs and lows and streaks that come with the exciting RNG slot games. Check out these top-rated slot games here and get started today!