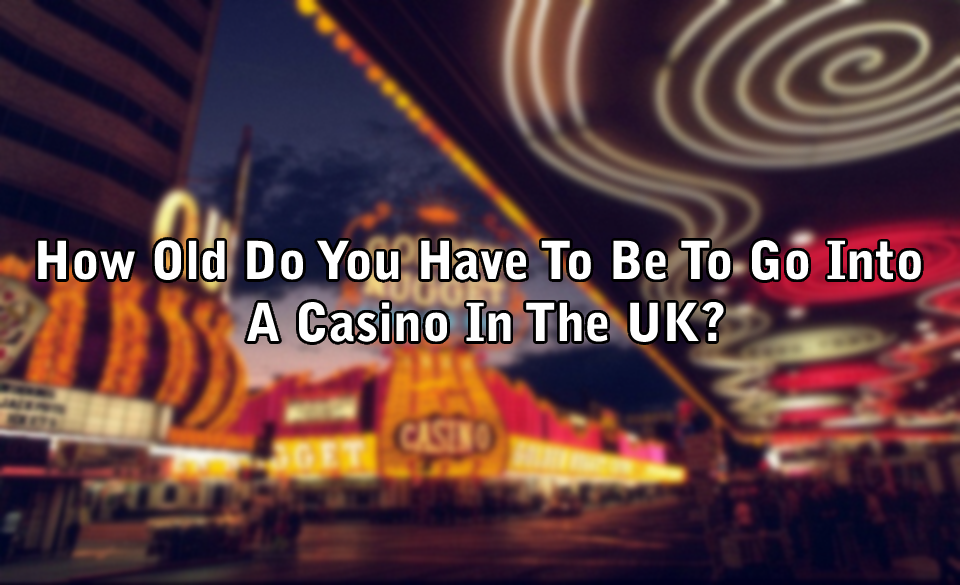 UK Casinos strictly follow their rules because they always want their customers to feel safe. So, for example, most casinos ensure they have all the necessary documentation, like valid licences from the UK Gambling Commission (UKGC). It's one way they can maintain trust between long-time players and prospective customers.
Another rule UK casinos take seriously is preventing minors from gambling. That's why you need to be a certain age to go into a casino in the UK.
How Old Do You Need To Be To Go Into A Casino?
You need to be at least 18 years of age to go in to a casino in the UK. And it doesn't count if you're 17 and a half or 17 and three-quarters. Everyone entering the casino premises is prompted to show some form of photo ID. Anyone without any documentation will be turned away.
Even if you're 17 with no intention of gambling, and you simply want to sit and wait for your family members to play the slot machines or tables. Unfortunately, the casino also prohibits anyone under 18 from doing anything in the casino, regardless of whether you're having a meal or a coffee. So, you'll have to wait for them outside the premises.
This rule is to prevent any chance - no matter how small - of underage gambling.
Age Limit For Online Gambling
Some people believe there are fewer restrictions in online casinos. However, UK online casinos like Wizard Slots also prohibit anyone under 18 from gambling - UKGC regulations still apply in online casinos.
You need to provide some personal information before registering an account with the casino. One piece of information will be a copy of a valid photo ID to check you are who you say you are and that you are over the age of 18. If you cannot provide the information, you won't be able to register an account and thus be unable to play any of the casino games available.
Do You Need ID To Go To The Casino In The UK?
Yes, everyone who enters a casino in the UK is required to show their ID to security. Casinos uphold this practice because they want to prevent minors from sneaking in. You can show your passport instead of an ID too.
All people wishing to enter a casino in the UK must be able to prove they are over the age of 18.
Why Do Casinos Have Age Limits?
Casinos have age limits to comply with UKGC regulations as part of their licensing requirements. Age limits are in place as a precaution to prevent minors from being exposed to gambling too early, whilst they are more impressionable.
Studies show that exposure to gambling at an early age can affect a child's personal development. Children are more easily influenced and are, therefore, at higher risk of problem gambling. This could lead to them being less likely to focus on their studies or participate in social activities. 
In addition, children tend to have lesser knowledge of gambling. Most minors liken gambling to playing games. Therefore, the UKGC introduced age limits to avoid this, and casinos comply with these rules. 
Conclusion
Reputable and trustworthy casinos in the UK are fully licensed and regulated by the UKGC. In an effort to combat problem gambling, the UKGC introduced age limits for all casinos (in-person and online) to protect young people from being exposed to it too early. 
Casinos then implement this rule as part of their licensing agreement. The 18+ age limit at casinos is part of the industry's efforts to encourage safe and responsible gambling.