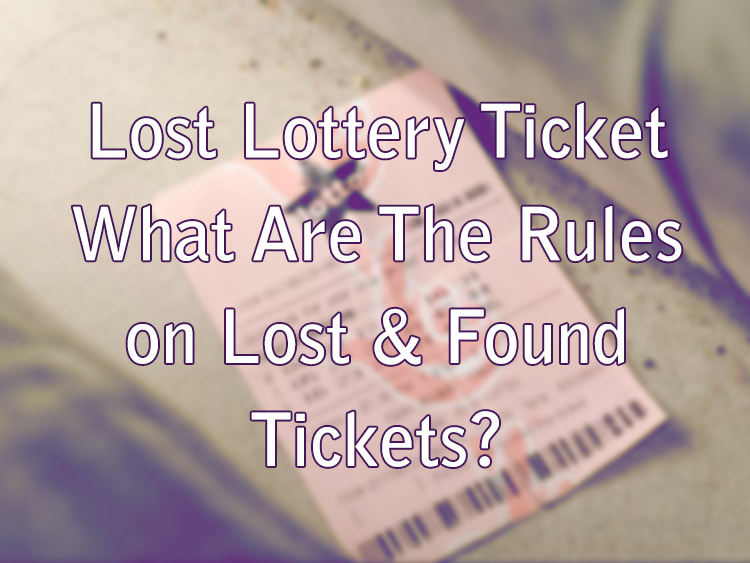 So, you think you have a winning lottery ticket, but there's one problem; you have lost it. If you have lost your lottery ticket, there is no need to panic. Measures are put in place for lost lottery tickets, and you can make a claim easily to see whether you have won. 
In this Wizard Slots blog post, we will talk about the steps you need to take if you have lost a lottery ticket.
What To Do If You Lost Your Lottery Ticket 
Not remembering or misplacing your lottery ticket is an easy mistake. For example, you may have accidentally thrown away your lottery ticket while emptying your wallet and mistakenly thought it was a receipt. Or perhaps you put your jeans in the washing machine, only to realise minutes later that your lottery ticket is inside and you have forgotten to check whether it's a winner. 
These mistakes happen, and thankfully, you can make a claim on your lost lottery ticket.
If you bought a ticket in an area with a big unclaimed win or lost your ticket and didn't know whether you won, you must act quickly. Someone who has lost a lottery ticket must make a claim within 30 days of the lottery draw.
How Can You Claim A Lost Lottery Ticket? 
Camelot, the operator of The National Lottery, will decide which claims they will investigate. They will then have to determine if a prize is paid out since you need a valid lottery ticket to prove you are a winner.
You can pick up a claim form from a shop selling lottery tickets or download one online. For every lost lottery ticket you have, you will need to make a separate claim. This also applies to damaged and stolen tickets.
To fill out a claim for a lost lottery ticket, you will need the following details:
Where you bought your lottery ticket

The date and time you

purchased your ticket

(as accurate as possible)

The lottery

game

you played, for example, Euromillions,

Postcode Lottery

, Lotto or

Set For Life

The draw date the ticket was for

A description of what has happened to your ticket, for example, how you lost it, where you think you lost it, whether it was stolen etc.
Lost Lottery Ticket But Have Picture - Can You Claim? 
If you lose your lottery ticket, your claim will be much easier with photo evidence. For this reason, when buying a physical lottery ticket is a good idea to take a picture of the front and back of the ticket. 
On the back of the ticket, there is space to write your name, address and signature. Taking a picture of this and filling out the details makes it much less stressful if you lose your ticket. It also makes it more difficult for someone else to claim your prize.
If You Find A Winning Lottery Ticket Can You Claim It? 
Now let's look at what to do if you find a winning lottery ticket. Imagine you're walking down the street, and you find a lottery ticket; you pick it up and discover that all the numbers match those drawn. What do you do? 
If the lost ticket has an address on it, you should send it to that address. If there are no details on the ticket, you should send it to The National Lottery. Along with the ticket, you should include details, including where and when you found the ticket and your name and address. 
Providing this information may help the ticket find its owner so they can claim their prize. If no one else puts in a valid claim in time, you may get to claim the winnings yourself!