There are such an array of top-rated online slots to play now, with games that offer free spins, jackpots and more.  But ultimately gamers are looking for something fun and enjoyable, but also with a good chance of winning! Finding your way around the chances to win and the online gambling slots with the best payouts, can be confusing, so initially, you need to get to know some basic terms.

RTP Explained
RTP stands for Return to Player. It is the theoretical rate indicating how often players are likely to win or in other words, how much of the money put in by the player is given back to the player. Usually expressed as a percentage, the RTP is designed to show possible wins in the long term.  All games developers should have their RTP information shown, if this is not seen on the online casino site you are using, it is always worth checking out reviews that have been written about the game you are interested in.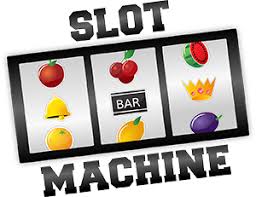 Slot Volatility Explained
Slot Volatility refers to how often and how much you can expect to win whilst playing your chosen game. High Volatility Slot Games are those that have rarer, but bigger expected wins, also those that can offer a large number of wins in a shorter time. Low Volatility Slots offer more frequent chances to win, but usually of a smaller payout value.
It general it is better to choose the HVS option if you have a lot of time and cash, as you need to be patient whilst waiting for the bonus features. These games can be thrilling as, for those that can afford it, they can offer big wins.
LVS games have more going on all the time, so less chance for you to get bored.  This is balanced out with lower risk, so that the payouts will be smaller but less frequent.   Sometimes larger wins do happen with games, but obviously not as often.

Slot Machines with the Best Payouts
The slot machines with the best payouts are not necessarily those with the best RTP. There are many factors involved to determine wins and payouts, for example the millions of spins that occur. The slot machines with the best payouts and RTP may bring you luck, but if you're going to be basing decisions on the RTP rate alone, you need to think over the long haul.
We recommend these slot machines with the best payouts:
Shogun of Time.
European Roulette.
Fluffy Favourites.