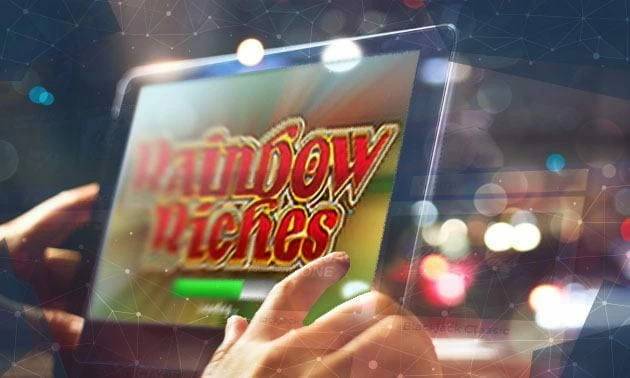 Return to Player (RTP) is a phrase you may have encountered when you play slots online. If you have come to this blog post, you're probably asking yourself, what is RTP in slots?

We will be guiding you through everything you need to know about a slot's RTP, including what it is, how it's calculated, whether it's the same as variance, and what the best high RTP slots to play.
What Does RTP Mean On Slots?
For new casino slots players, RTP may be a term you don't understand. However, if you play slots regularly, you may have come across RTP and want to learn more about how it may affect your online slot gaming experience.
RTP is a term used by online slot creators that theoretically may indicate the total of a slot's bet amount returned to players over a large number of spins. RTP is the chance you have at potentially winning on a particular online slot machine.
You can find the RTP percentage of your favourite slot in the slots pay table or game description. Knowing the RTP percentage can help you decide whether to play a slot or not. However, it is important to remember that this is a theoretical value, and slots remain games of chance.
How Is RTP Calculated?
Every single online slot machine has a Return to Player percentage. The RTP percentage is usually calculated over a long period of time or a certain number of spins. Winning percentages are generally between 90% and 98%, depending on which slot you play.
To give you an example of how RTP is calculated -  one hundred £1 bets on a slot with a 96% RTP means that you can potentially expect a return of £96 over time.
Is A Higher RTP Better?
A slot's RTP is categorised as either high, medium or low. Many consider a slot with a high RTP to be better, as you may have a better chance of winning. On the other hand, if a slot has a low RTP, then wins might not be as frequent.
It is important to consider that playing slot games come with risks, and although a slot may have a high RTP, that doesn't necessarily mean you will win.
What Is A Good Slot RTP?
As you may have noticed when playing online slots, each one has a different RTP. A good RTP would be anything over 96%. If you search for the best high RTP slots, you may find some with an RTP of 98% or even 99%.
What Game Has The Highest RTP?
There are many top slots to play with a high RTP, and you can find many of them here at Wizard Slots. Some of our best high RTP slots are listed below.
Book of Vikings has a RTP of 96.5%. This Pragmatic Play slots game has 5-reels and 10-paylines. The exciting Viking theme is brought to life with incredible 3D animations and an excellent soundtrack.
The main feature in Book of Vikings is the free spins feature, which can be triggered by landing 3 or more scatters. There are expanding wilds, too, that can potentially fill the reels and stack your potential wins. With every spin, an incredible top prize of up to 5,500x your bet is up for grabs.
Candy Spins is a sweet online slot with a high RTP of 96.51%. It's a very pretty slot to look at, with lots of delicious and colourful sweets covering the reels. Candy Spins is a 5-reel and 20-payline slot by MetaGU. It has many delightful bonus features, including super wilds, transforming symbols, and a free spins round where you can win up to 15 free spins.
One of the best high RTP slots to play is Dead or Alive, which has a RTP of 96.8%. Dead or Alive is a NetEnt slots game with 5-reels and 9-paylines. It has a fun Wild West theme, detailed graphics, and entertaining bonus features.
This high RTP slot also has a thrilling free spins feature that is activated by landing 3 or more scatters, and you could possibly win up to 12 free spins. All wilds are sticky during this feature, making the Dead or Alive slot game even more exciting!
Blood Suckers also has a high RTP of 98%. Blood Suckers is a 5-reel and 25-payline slot with a horror theme. You'll see many vampires and spooky bats as you spin the reels. Blood Suckers has a few spectacular bonus features, including a free spins feature where you can win up to 10 free spins and triple potential wins.
There's also a bonus pick-style game where you can choose one of three coffins to reveal a prize. The maximum potential win in Blood Suckers is an amazing 1,014x your total bet.
One of the highest RTP slots is Rainbow Riches. This Barcrest slot has a high RTP of up to 98%. Rainbow Riches is one of the most well-loved, high RTP slots out there. With its charming Irish theme, rainbow design and abundance of bonus features, what's not to love?
Rainbow Riches has a wide range of features you can potentially unlock, including a road to riches feature, a wishing well feature and a pots of gold feature.
Does Your Bet Size Affect The RTP?
Your bet size does not affect the RTP of a slot. It does not matter whether you place a bet of 20p or a bet of £200, the RTP of the slot game will remain the same.
Is RTP The Same As Variance?
Variance, also known as volatility, is different to RTP. This is how the slot's RTP will be realised. Volatility calculates how often a slot game is likely to hit a winning combination, alongside with the size of the potential pay out amount. The variance or volatility can be high, medium or low.
When playing high variance slots, you may notice that wins may be few and far between, but the payouts are likely to be more significant, sometimes even jackpots. The opposite is true for low variance slots. Low variance slots tend to pay out more frequently, but the prizes are usually smaller.
If you are new to online slots or prefer lower-risk games, low variance slots could be a great option. You may also be able to prolong your gameplay and have a chance at landing frequent, but typically small, potential payouts.
Those who don't mind taking a risk or like the appeal of a jackpot slot would perhaps prefer high variance slots. High variance jackpot slots are usually very appealing to many slot enthusiasts!
Why Is RTP Important In Slots?
Knowing the RTP of online slots can be essential when choosing which one to play. However, the importance of the RTP is down to the individual player. 
If you have found a slot you love, but it has a low RTP, you're probably not going to stop playing it because you most likely find it fun and entertaining. You may also enjoy low RTP slots for their bonus features and aesthetics.
Typically, slots with a high RTP are the most attractive to players. Everyone wants a higher chance of potentially winning, right? So, paying close attention to the RTP can be a game-changer for an online slot enthusiast. But remember, both the volatility and RTP are theoretical values and do not guarantee anything.
*All values (Bet Levels, Maximum Wins etc.) mentioned in relation to this slot game are subject to change at any time.