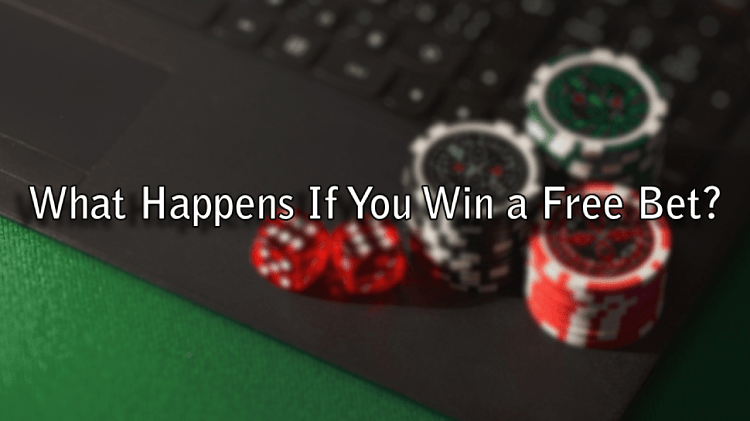 Many casinos and bookies have promotional offers. One such promotion in bookies is a free bet, offering them the chance to place a bet without staking money. But what happens if you win a free bet?
The answer to this question is straightforward, and we lay it all out in this blog post. Continue reading our Wizard Slots post to find out how free bets work, why bookmakers offer them, and what happens if you win with a free bet.
How Do Free Bets Work?
A free bet is a wager typically offered by bookmakers to new customers as a type of Welcome Offer or other promotion. It allows you to place a bet without staking your own money.
You can use it for any qualifying bet the bookies allow. Sometimes, free bets may have terms and conditions tied to them, including wagering requirements. So, you may not be able to use it on any game or can only use it for a limited time. 
Why Do Bookies Give Free Bets?
Bookmakers offer free bets as a marketing strategy to attract and retain customers. The free bets offer punters a bet without staking their own money.
In a way, free bets can be considered an advertising opportunity for the bookies and a way to build loyalty with their players. 
Can you Draw Winnings From a Free Bet?
Yes, you can draw winnings from a free bet. However, if you win, you only receive the winnings, not including the initial bet amount. So, if you get a free bet worth £1 on a wager returning 5:1 odds, then you receive £5 winnings, but the original £1 does not exist, so you don't receive this.
You also may need to wager winnings a specified number of times if there are wagering requirements attached. For example, if the bet has a 20x wagering requirement attached, then you would take however much you won, multiply this value by 20, and have to wager the total amount before you can withdraw any money generated from winnings.
Keep in mind that these are merely examples and not a true reflection of what happens in bookies. Each bookmaker has their own terms and conditions, so be sure to read them and request further information if you do not understand before claiming any promotional offers such as free bets.
Do You Get Your Stake Back On Free Bets?
No, you do not get your stake back when playing with free bets. 
Since you technically did not place a stake to begin with, you cannot get it back if you make a winning combination. That may be especially true if the free bet has lesser or no wagering terms.
So, if you make a winning combination with a free bet, you would only receive your net payout, as mentioned above. But this could vary between bookies. Each bookmaker may have different terms, so check the terms and conditions beforehand.