10p Roulette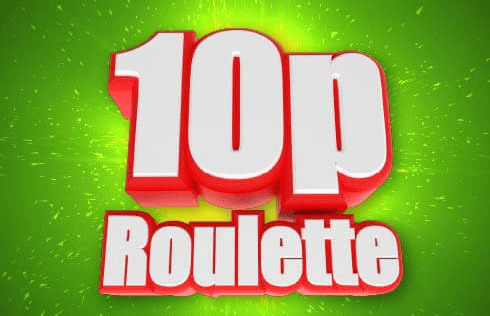 10p Roulette is a European roulette version with 37 pockets, including a single 0. Developed by Gamevy, 10p Roulette has the basic roulette principle; place a bet on the position(s) you think the ball will land when the wheel stops.
The game gets called 10p Roulette because you can play from as little as 10p per spin.
Play 10p Roulette Online
You can play 10p Roulette online at Wizard Slots casino for stakes ranging from 10p up to £50 a spin. The game has a simple roulette layout, without any flashy slot game visuals or aesthetics. It looks fantastic on every desktop and mobile device, including smartphones.
Unfortunately, there are no bonus features available in 10p Roulette.
Minimum Bet 10p
The minimum bet in 10p Roulette is 10p per spin. This makes it a popular choice among both novice and more experienced players looking to enjoy a classic-style version of European roulette.
How To Play 10p Roulette
You can join or log in to Wizard Slots to play 10p Roulette online.
Choose your preferred bet value among those indicated at the bottom of the screen. They include individual chips worth; 10p, 25p, 50p, £1, and £5. However, you can bet up to £50 per spin.
Click your desired bet position on the roulette board and choose your preferred bet type. For example, you can place inside or outside bets, as well as split, straight, corner, or street bets. In addition, you can also bet on columns, dozens, evens or odds, and red or black.
When playing, you can see the 5 latest winning numbers in the upper right corner.
Successful Straight bets can pay out at 35:1, splits pay out at 17:1, and street (3 line) bets pay out at 11:1. If you bet and win on red/black, dozens, or even/odds, they can pay out at 1:1.
10p Roulette Rules
The objective of 10p Roulette is to try and guess which number, numbers, or area on the wheel the ball will land on.
You win a payout if the ball lands on the position you bet on.
10p Roulette lets players choose a range of bet configurations, where you can cover multiple betting spaces.
For instance, you can drag a chip across the betting grid and place a range of bets, up to a maximum of £50 per spin. If you place a drag split bet, you can drag the chip across the number borders and place bets on 2 number splits.
You can use the 'X' button to clear any bets before hitting the Spin button.
Use the arrow button next to the 'X' to undo any cleared bets.
Use the 'x2' button to double any current bets.
The 3-bar menu takes you to the sound settings, and you can select the 'i' icon to access the game's rules.
10p Roulette Payouts
Red/black, even/odd, 1-18/19-36 bets offer a pay out of 1:1 if successful.
A dozen bet has a 2:1 payout, where you can bet on a group of 12 numbers by placing a chip in one of the 3 boxes marked '1-12', '13-24, or '25-36'. 0 is not present in any box.
A column bet awards a 2:1 payout. You can place this bet in one of the boxes marked '2:1'. 0 doesn't appear in any column.
A line bet awards a 5:1 payout. It's made by betting on 2 street bets, or on 2 adjacent lines of 3 numbers such as 31, 32, 33, 34, 35 and 36.
A corner bet offers an 8:1 payout, whereby a bet on 4 numbers is possible if you place a chip on the position where the numbers meet.
A street, or 3 line bet offers an 11:1 payout, where a bet on 3 numbers is possible if you place a chip at the end of a row with 3 numbers.
A split bet offers a 17:1 payout. You can bet on two numbers by placing your chip on the line dividing them.
A straight up bet has a 35:1 payout, where you can bet on any number by placing your chip in the centre.
---
You May Also Like: 20p Roulette | American Roulette | Auto Roulette | 100 To 1 Roulette
---
*All values (Bet Levels, Maximum Wins etc.) mentioned in relation to this slot game are subject to change at any time.