20p Roulette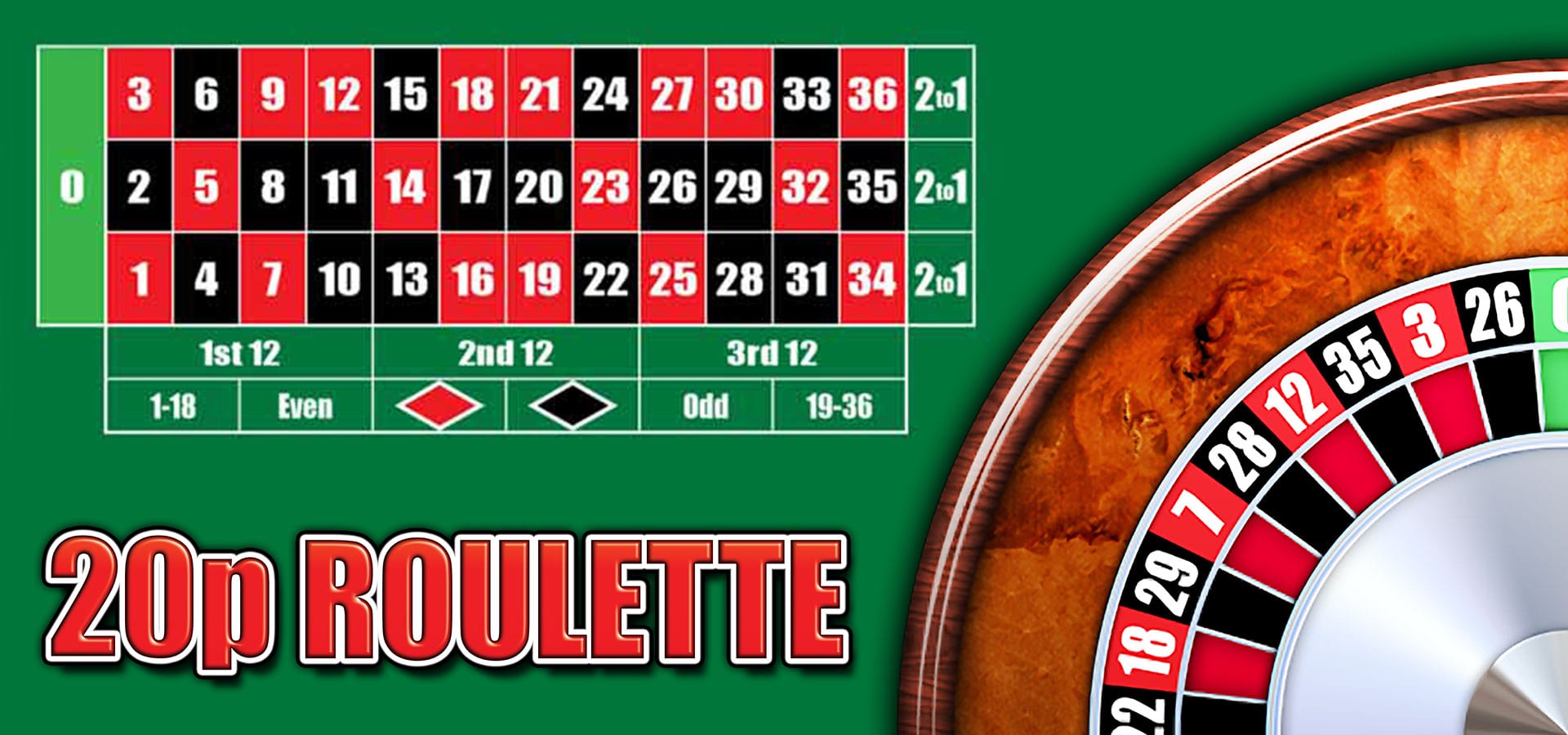 20p Roulette is an online European-style casino game developed by Inspired Gaming. As the name suggests, it can be played with chips that cost as little as 20p and offers a 'Neighbour Bets' option.
What Is 20p Roulette?
20p Roulette is a variation of European Roulette that allows you to place 20p bets. However, if playing with 20p chip values, you must place a total minimum bet value of £1 before you can spin the wheel.
The roulette wheel has 37 pockets, starting from 0 to 36. Like traditional roulette, 20p Roulette works by placing a bet(s) on where you think the ball will land.
20p Roulette has a relatively easy-to-follow interface, and it is compatible to play on all devices, including mobiles, without compromising the quality of your game. 
You can log in or join Wizard Slots online casino to start playing the 20p Roulette casino game for real money!
How Do You Play 20p Roulette?
The 20p Roulette game can be played by casino players of all levels, including novices. But, to help you get started, we have created the short step-by-step guide below:
Search for the game online at Wizard Slots casino and wait for it to load.

Use the blue "Options" button to access the game's paytable, rules and history.

You can place your preferred bet by clicking on the table position that represents the bet you wish to place.

For example, clicking on the red/black, 1-18, even, odd, or 19-36 squares will place a £1 chip on the board and activate the Bet button.

Each bet costs a minimum of £1 per spin.

To increase your bet amount, click on the same table position again.

Press the "Clear All Bets" or "Clear Last Bet" buttons to adjust your desired bet amount.

Bets can also be placed via the "Neighbour Bets" option.

When ready to spin the wheel, press the "Bet" button.

A win triggers if the ball lands on the number, colour, or column you bet on.
How much you may win on 20p Roulette depends on the type of bet you have placed, according to the paytable. 
Play 20p Roulette Online
You can play 20p Roulette online at Wizard Slots casino on any device in the comfort of your own home!
If you have an active Wizard Slots account, you will not only have the chance to play the 20p Roulette game, but you can also access 1,500+ online casino and slot games!
Simply log in or join to get started.

20p Roulette Strategy: Can It Be Beaten?
20p Roulette is primarily a game of chance. That means no strategies or tricks can help you win or beat the game. The results are generated at random with the help of the Random Number Generator (RNG).
The RNG uses an unpredictable algorithm to generate random numbers, even when the game is not in use. That ensures that the results are always random, fair and unbiased. Therefore, it cannot be beaten.
However, some players may enjoy employing specific strategies to try and enhance the entertainment aspect of the game. One of these strategies is called the Martingale strategy.
This is a negative progression strategy in which players double their bet amount after every loss in an attempt to cover the losses. Then, if they land a win, they return to their starting bet amount.
However, no strategy is guaranteed to yield any wins. In fact, this strategy can easily see you lose your bankroll quickly with little to potentially no return on your wagers.
Remember to always stick with your budget and play responsibly. 
---
You May Also Like: 20p Slot | American Roulette | Auto Roulette | 100 To 1 Roulette | Roulette Mega Moolah
---
*All values (Bet Levels, Maximum Wins etc.) mentioned in relation to this slot game are subject to change at any time.