Atlantic City Blackjack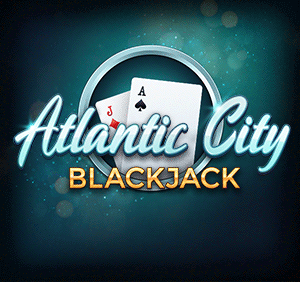 Summary of Atlantic City Blackjack
Atlantic City Blackjack by Microgaming is the perfect taste of Atlantic City. If you enjoy table games, then you'll be happy to know that you can play these on the online slot UK casino Wizard Slots. If you've played table games by Microgaming before, then you know they offer the best of the best.
Atlantic City Blackjack is no different. It's a classic version of the much-loved casino table game with all the rules you know and all the things you love. Check out what to expect below.
Quick Links: Mermaid Millions | Vikings Go Berzerk  | Gonzo's Quest | Aloha | European Roulette | Vikings Go Wild | Irish Eyes | Fluffy Too
About Slots Developer Microgaming
Microgaming is one of the best slot games online developers on Wizard Slots. They're known for producing high quality slot games, but they also offer the best table games in the industry. Microgaming table games stand out from the rest because they feature sharp and clear graphics, high action gameplay and more. There's something about them that makes you feel like you're right there at the table, eye to eye with your dealer.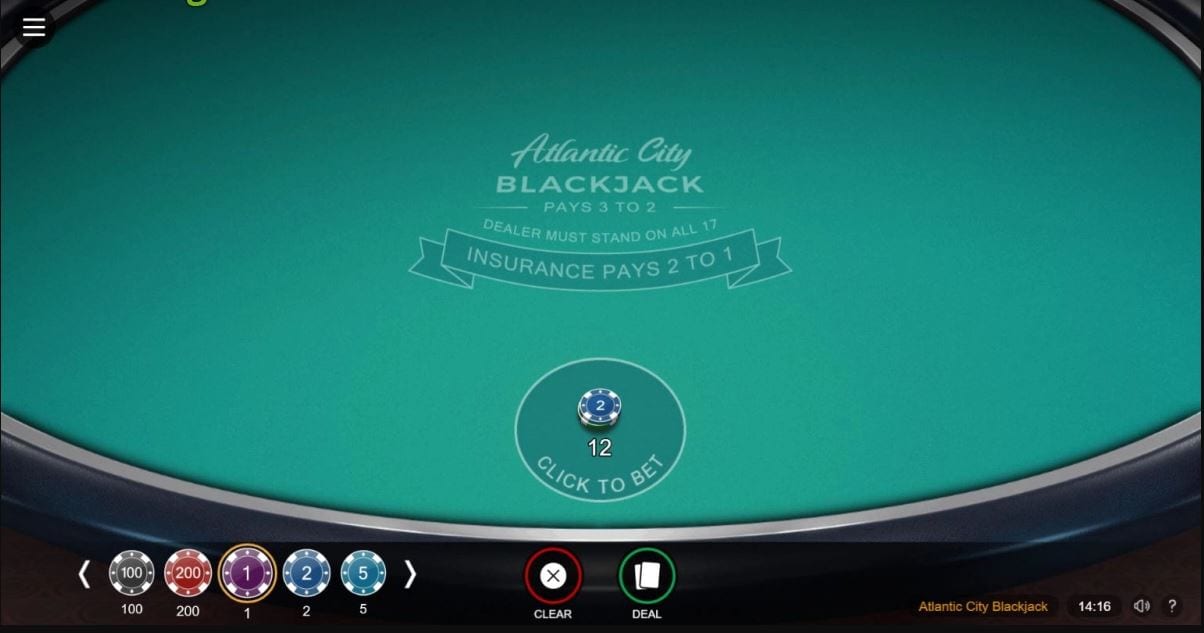 Playing Atlantic City Blackjack Casino Game
Atlantic City is dealt out of a shoe consisting of 8 decks of the usual playing cards. Every player on the table will make a bet and will receive a two-card hand that'll be face up. The dealer will also receive a hand with one card face up, and one card face down (this one can also be referred to as the hole card).
Each card is worth a certain amount of points. All the numbered cards equal their printed value, while all the face cards are each worth 10 points. A's are worth 1 or 11 points. It is usually dependent on what's more beneficial for the hand. Your objective will be to beat the dealer by having a hand close to 21 or one more valuable, but never one exceeding 21.
The best starting hand is called a blackjack and it's comprised of an A and a 10-point card. The "natural 21" pays out at 3:2 odds, unless the dealer also makes one. If the dealer has an A or 10 point card showing at the start of the hand, they're going check to see if they have a blackjack.
If they have an A which can increase the odds of them completing a hand, they will ask the players whether they wish to claim insurance. If the reveal a 10 point card, the bet will cost half your initial stake and pay out at 2:1 odds. In the latter situation, the players lose their hand bet, but the silver lining is they win the insurance. It's referred to as "even money".
After you make a decision to take insurance, the dealer does their check. If your hand is a natural 21, you lose (except if you started with blackjacks; then the hand is pushed). In all the other cases, the blackjack players will now be able to play their hands.
Players have a wide variety of options offered to them, some of which they can only access in certain situations. Players can decide whether to hit, stand, double down, split or surrender. The player's turn ends if they surrender or if the hand is worth 22 points or more. In the latter scenario, the player is said to have 'gone bust', 'busted', and they lose.
Once all players have played their turns, the dealer will reveal their down card. Next, they will follow the Atlantic City Blackjack rules where the dealer hits with 16 or less and stands at 17 or more. If he busts, all remaining player bets are paid out immediately at even money.
If he hits 17 or more, his hand gets compared to that of the players'. If the player's hand is higher, they win at even money. If the dealer wins, players lose the bets they made on that hand. If both tie, all the bets on a hand are pushed.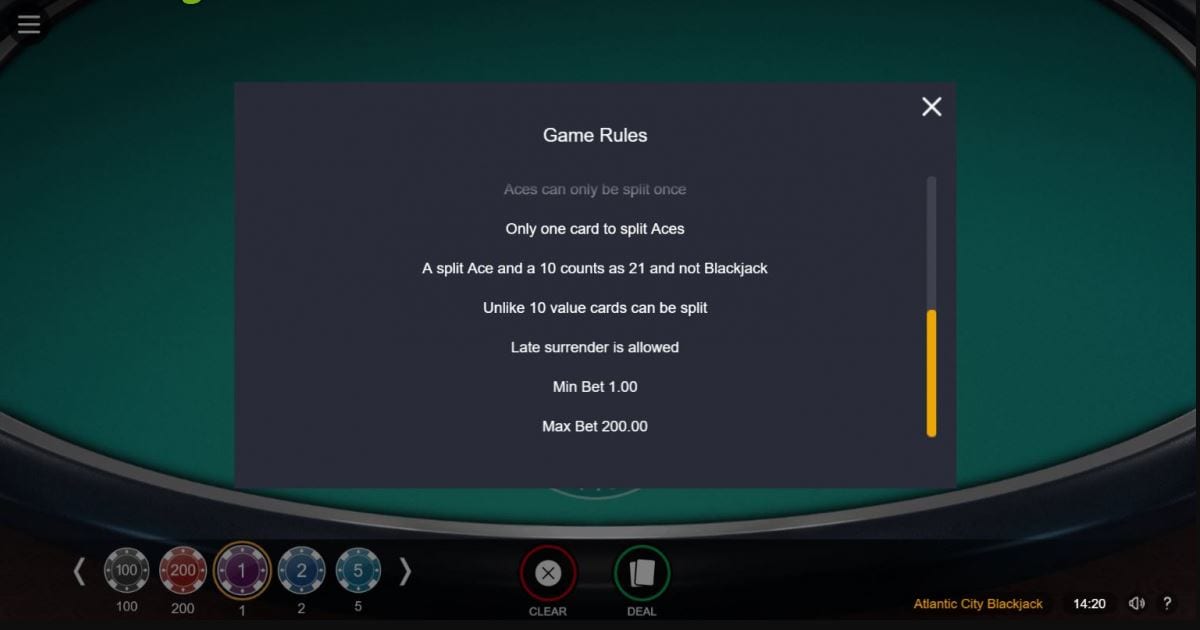 Our Verdict on Atlantic City Blackjack
If you've been looking for table games on UK's go to online slots casino Wizard Slots, then worry not. Atlantic City Blackjack by Microgaming is here to save the day.
It's one of the best versions of blackjack out there. If you've never played it before, don't be afraid since it follows the same premise as the classic blackjack you love and know. While you are here, why not try some of our slots, like the Arthur's Fortune slot