Mayan Legends


Here's a great Instant game by IWG with a South American feel. Make sure to try one of IWG's best casino slots on the internet!
Quick Links: Diamond Strike | Bonanza  | Jungle Jim - El Dorado | Big Bad Wolf | Irish Luck | Fluffy Favourites Fairground | 3 Genie Wishes | Chilli Heat
About the Developer
IWG has created a strong reputation for itself within the slots online casino industry by delivering an end-to-end solution covering all aspects of game development and portfolio management.
This means that they have been able to appeal to a wide range of players, and they have also being well recognised among many game developers as well as having over 300 new slot games that consistently perform at high levels.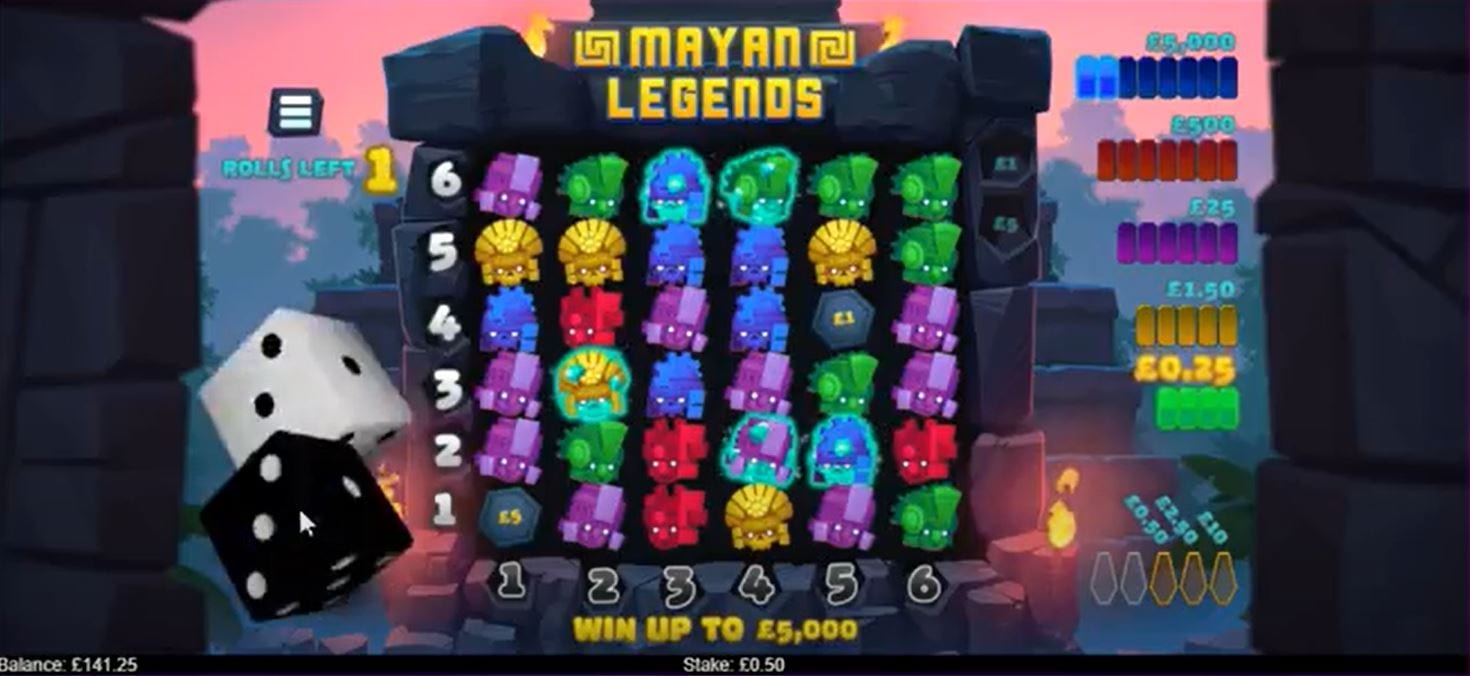 About the Game

Often believed to bring good luck, fortune, and light to the world, you can now expect the same to happen to you with the backing of Mayan's famous clay statues, known as the aluxes. These aluxes have been given a makeover from IWG, a world away from their traditional plain look and giving them a much fresher appearance with their vibrant colours and modern appeal.
As a result, IWG makes history look fun and engaging as it immerses you into this religious ancient world, where Mayan's were once a prominent group in Central America.
This 6-reel and 6 row grid slot is set against a mysterious temple at dusk, with fiery-orange torches to path the way to your fortune. The objective of the game is to fill the 5 coloured rows that can be seen to the right of your screen, and these act as a meter that needs to be full before it will relinquish a prize.
These rows can be filled up by collecting the corresponding coloured mask, which is the aluxes themselves. There is an additional row for crystal masks and once 3 or more have been collected, you will be awarded with a sensational prize. IWG have strived to create a game different from the traditional casino games, as instead of it being a simple spin-slot game, 2 dice are involved which can be rolled 5 times per game.
The numbers on each dice represents coordinates within the grid. Then, the mask which is at this coordinate is yours, and any others that surround it, if they are matching in colour. This difference of gameplay means you are kept in suspense as well as having an active mind to work out where the coordinate is on the grid.
The minimum and maximum bet range between £1 and £10 which is generous considering this is an instant win structured casino game. There is also the much-loved wild symbol which is represented by a pyramid, and it will substitute for all other symbols, apart from the crystal mask, so that when you do get rid of a mask, it might be already be surrounded by a lot of masks of the same colour, which means that you will be able to fill up those rows even quicker leading to prizes at a faster pace.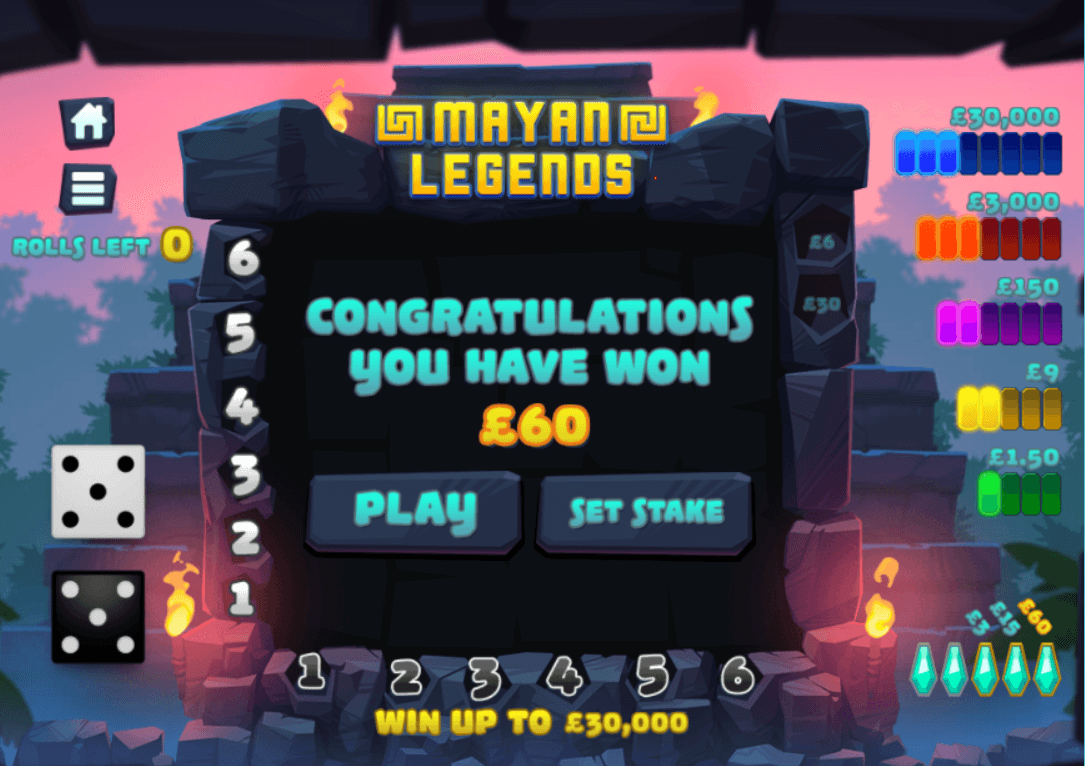 The Verdict
The idea of coordinates and dice is a winner in our books as it beats the boring old spin of the slots and instead you are encouraged to have an active mind, making it more deserving when you do win those big pay-outs!
One of our mega popular games is fluffy favourites slots.