Jack in the Box
Heres a superb new slots online game from Pariplay If you were ever had the chance to experience what it was like to see the jest jack jump out of a wooden box whenever you turn the handle on the side, then you've been blessed with an amazing toy to play with in your childhood. If not, well, you can always get that experience and make big winnings at the same time when you play one of Microgaming's most loved slot games, Jack In The Box.

The amount of nostalgia that this game brings to your screens will make you reminisce how awesome it was to be loading up Windows 95 on your first ever computer. And the developers are well known from bringing that nostalgia to life. It's only been around 25 years since they started making games for casinos online!


About the Developer
If you haven't heard about Microgaming before, then it's safe to say that they are developers that you can fully place your trust in when it comes to smooth gameplay, clear graphics, and fun entertainment! Why is that? Because it is one of the oldest and renowned developers that produces top quality games to casino suppliers, both online and land-based.
How old makes them one of the oldest? Well, let's say that they have been creating games since 1994. Developing a wide variety of games such as Sic Bo, Baccarat, and the old-but-gold Blackjack, Microgaming has gained a high reputation amongst the casino slot games UK community.

About the Game
If you're really one to reminisce about the technology that we all grew up with during the past decade or 2, then prepared to feel like you've gone back to the 90s! Your screen will get cluttered up with the game board on the top right, the large logo and titles on the bottom left, and the game 5x2 reel on the top left. But all of the buttons are placed at the bottom for you to easily managed.
For the base symbols, you have your classical cherries, bars, and cubes with the number 7 printed on them. But the big symbol that you have to watch out for is the Jack in the Box himself, which acts as a WILD and a multiplier.

•       Jack in the Box WILD: Get 1 of this icon on the reels and you'll get a multiplier of 2 to your winnings, get 2 of this icon on the reels and you'll receive a multiplier of 4 to this winnings.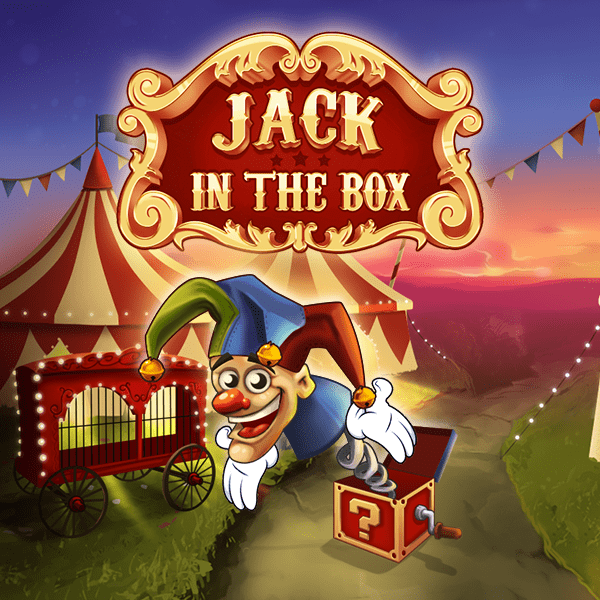 The Verdict
There are no SCATTERS or any other BONUS FEATURES to add to this simple slot game, which can make the slot a little bit boring to play. But what is the point in overcomplicating a game when you be guaranteed to have big payouts at the end of each game? Especially when it has a big RTP rate of over 95%? Besides, all you have to do with a Jack in the Box is to turn the handle and wait for the Jester to pop out! If you enjoyed Jack in the Box then you might also like Jungle Books