PONG
Pong is a brand new online slot game to hit the Wizard Slots platform brought you by the expert team at Pariplay. Pong was one of the first video games to hit the market in 1972 amid the birth of the Atari and instantly became a cult class. The Pong Slot game features an ultraviolet gameboard that includes nostalgic symbols of joysticks and traditional fruit machine royalty. Why not take a spin on this blast from the past and maybe win some cash? or you can take a peek at what else we have to offer here at Wizardslots.


About the Developer
Pariplay are one of the stalwarts of the online slots industry and have become renowned for bringing a range of substantial and high quality slot games to the market over the past 15 years. Pariplay's main goal is to add value to casino and e-gaming platforms by delivering slot games that really push the boundaries of what players know and love. They have been at the forefront of games design and have became a reputable leader in the industry for bringing a whole range of games to the market that includes:
Pets
Sharknado
The Magical Forest
Tokyo Nights
And many, many more slot games UK.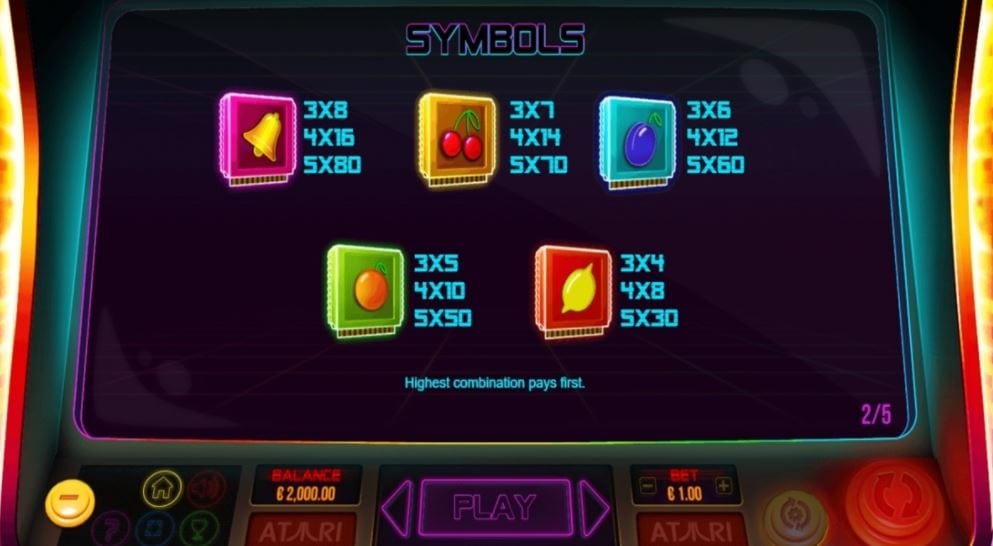 About the Game
Pariplay have brought this wonderful Atari classic to the market in partnership with Pariplay and reinvigorated the popular game Pong that was brought into the psyches of players young and old all the way back in the 1970s. This particular slot game features the standard 5 reel, 20 payline structure with betting margins operating between 20 pence and £2 per spin.
Its interesting to see that Pariplay have decided to opt for a mixture of both contemporary design and traditional fruit machine classics when they created Pong. The 1972 original was very basic and colourless so it's maybe for the best that Pariplay have chosen to take this route.
Throughout the gameboard you'll notice a whole range of ancient arcade memorabilia as well as traditional fruit machines symbols like Cherry's, oranges, bells, and more. In an attempt to enhance the gameplay further, Pariplay have also added a jazzy techno soundtrack that sounds exactly like the arcades would have in the late '70s.

Strive to spin the reels and discover the Atari Logo, this is your WILD and can be transferred for any other symbol upon the reels apart from the SCATTER. If you discover this WILD in the middle position of reel 3 then you'll trigger a further 6 referee WILD symbols. The great thing about Pong is that the WILDS can expand vertically and horizontally meaning there's no end to the multipliers and payouts that can be achieved throughout this game.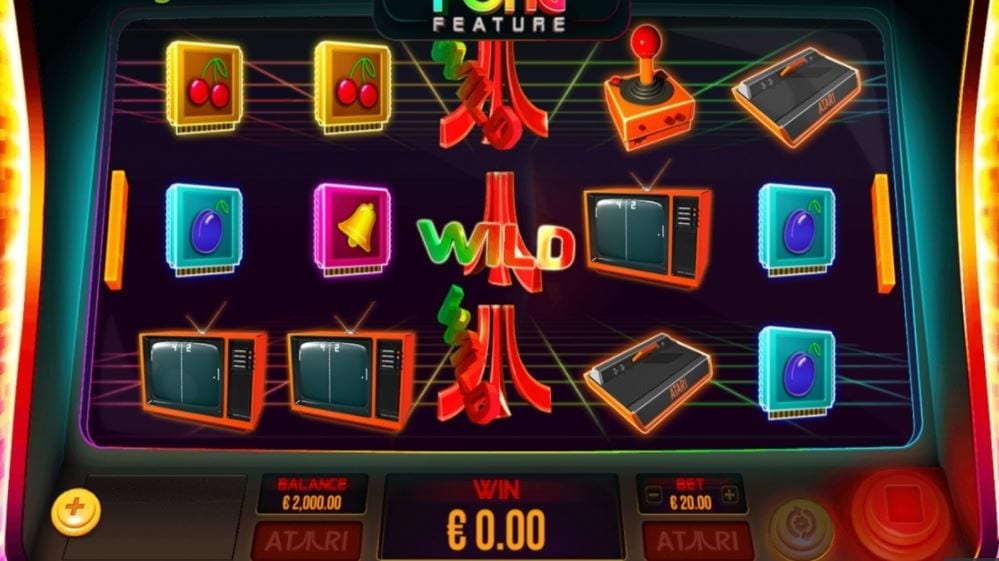 The Verdict
Pariplay's Pong will transport you back in time the glory days of the groovy 1970s and give you a sweet taste of all the old Atari classics that you know and love. Furthermore, this game is simplistic and offers some great gameplay. It's certainly a modern classic with a nostalgic funky town touch. If you liked Pong then you'll love Crystal Land