Totem Lightning
Here is one of many fun and colourful offerings from Red Tiger Gaming, as Totem Lightning represents a particularly well-designed and vibrant online video slot games where big wins are possible.
Playable across all of mobile, tablet and desktop, Totem Lightning is a Native American themed online slot with 5 reels and a hefty 40 pay lines. An array of features makes for different ways to win - lightning apparently never strikes twice, after all.
Brilliantly designed and easy to play, up to 1000x times your original stake can be won on the reels, here. 
We have more amazing slots games available at wizard.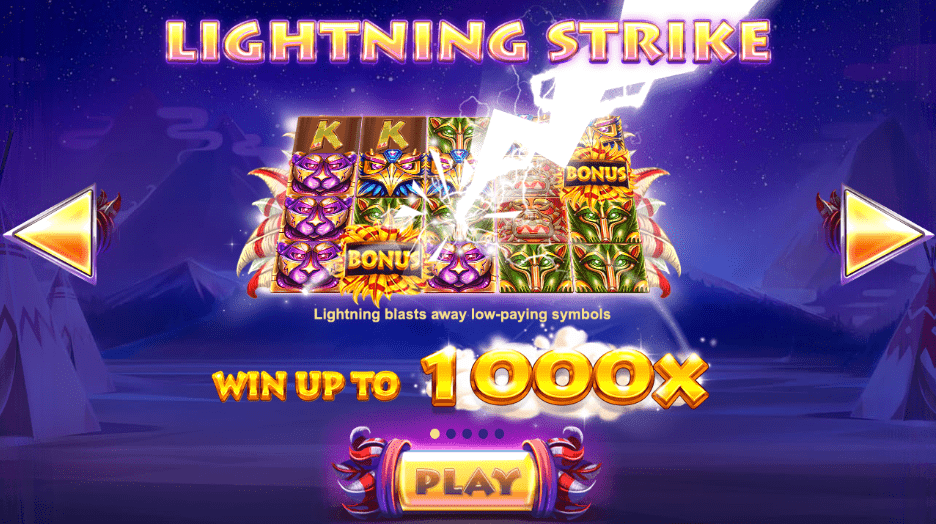 About the Developer

This game was developed by Red Tiger Gaming and as represents one of their catalogue of colourful, interactive and rather ambitious online video slot games. Leading the way in terms of their merger of simplicity and great graphic, Red Tiger have a good reputation for providing solid slots that provide everything that you could want from the format.
Like games such as Treasure Mine and Pirate's Plenty before this, good graphics combine with the prospect of even better wins, something which is becoming a trademark of this developer. Their games are very accessible, too, with family low minimum bets and playability across all the usual formats. That is tablet, smartphone and desktop.
For even more slots and oppurtunities to win playing slots from Red Tiger Gaming, check out our site!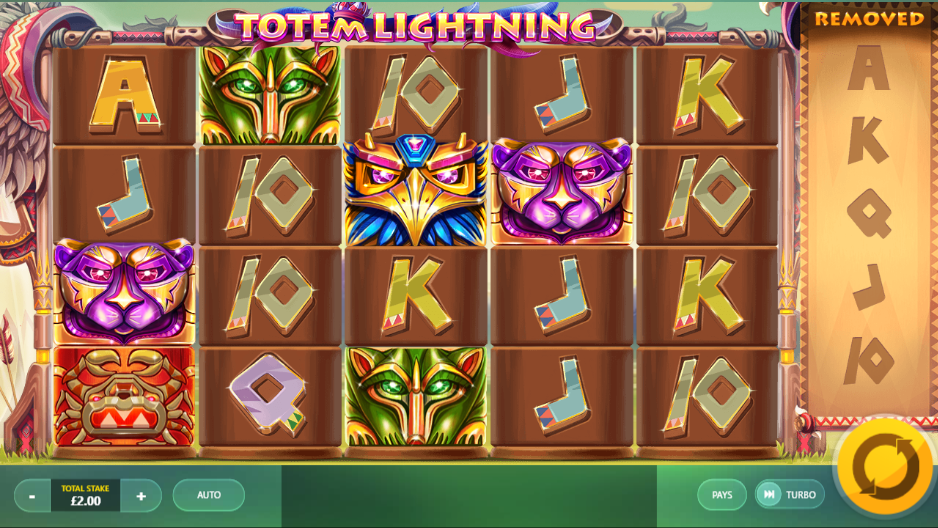 About the Game
Totem Lightning is, as mentioned, a Native American themed online video slot game. This is depicted through some very detailed and expertly designed totems that really set up the theme in question well. Each of these four unique totems represents a different animal and have different characteristics when matched.  The most valuable of these four totems is the bird totem which, when lined up between 3 and 5 in a row, can win you between 88 and 888 coins. There's more from our guide about UKs best slot games to play in terms of odds and RTPs.
Elsewhere, slightly less exciting but nonetheless, well-designed lower paying symbols of A to 10 symbols. Interestingly, after every winning spin, these symbols are removed from the reels in what is one of the more common but equally exciting bonus features of the game.
Also, look out for Lightning Strike feature and the Totem Multiplier. The latter does exactly what it says, offering a chance to hit your winnings with some strong multipliers. With the former being the feature that Totem Lightning takes its name from, it is also a key part of the gameplay here. It consists of lightning hitting the reels at any time after any spin, removing one of the lower paying symbols to increase your chances of a bigger win.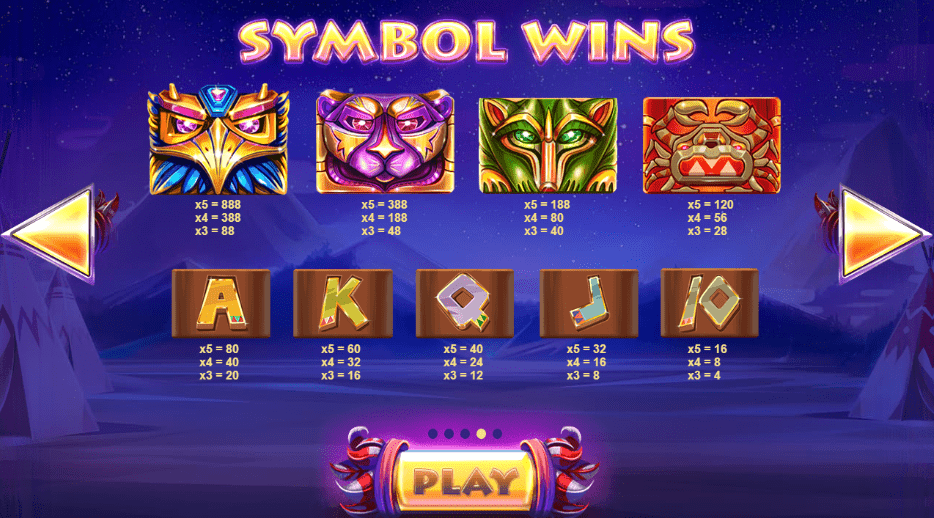 The Verdict
To summarise, Totem Lighting is a very well put together slot game. Solid and often beautiful graphics help Red Tiger Gaming pull off what was a rather ambitious online video slot. Unique gameplay that sees plenty of action once the wins begin, this is one of the more engaging and one of the more original slots out there.
The Totem Multiplying feature is extremely exciting, too, with the prospect of a huge multiplier keeping players on edge throughout. 
Want more amazing bonuses and mind-spinning reels? Discover Treasure Mine!