Zodiac Fortune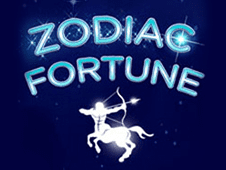 Will the stars align for you in this astronomical online slots. Zodiac Fortune has the familiarity of all our star signs and the power of a Taurus or Capricorn could mean an exciting free spin bonus.
Quick Links: Lucky Leprechaun | Lucky Irish  | Shaman's Dream | Enchanted Prince | Twin Spin | Stardust | Mega Moolah
About the Developer
The energetic development team of Pariplay always strive for inspiration and creativity for their newest slot games uk. They provide immersive, thrilling and entertaining games that spans the globe, delivering innovative and modern gaming products.
Even though they have just founded the company in this decade Pariplay already possess a big variety of different themed games at Wizard Slots that resonate with a whole range of gamers both new and old.
About the Game

Zodiac fortune is a mesmerizing 12 symbols scratch card game. The theme is the zodiac fortune wheel and the symbols represent all zodiac signs. The background of this beautiful game is a lovely night sky filled with twinkly stars. You will feel drawn into the game by the soothing ambience the soundtrack and the art-style combined together deliver.
In the middle of the game you will find the zodiac wheel, which also represents all the symbols available. In the middle of that wheel you find a circle with a sun that is to be scratched off to reveal the prize you may win. Around the wheel are 9 further circles that are to be scratched off, too. Underneath those circles are hidden the signs and if you match 3 of them you win the amount represented in the middle.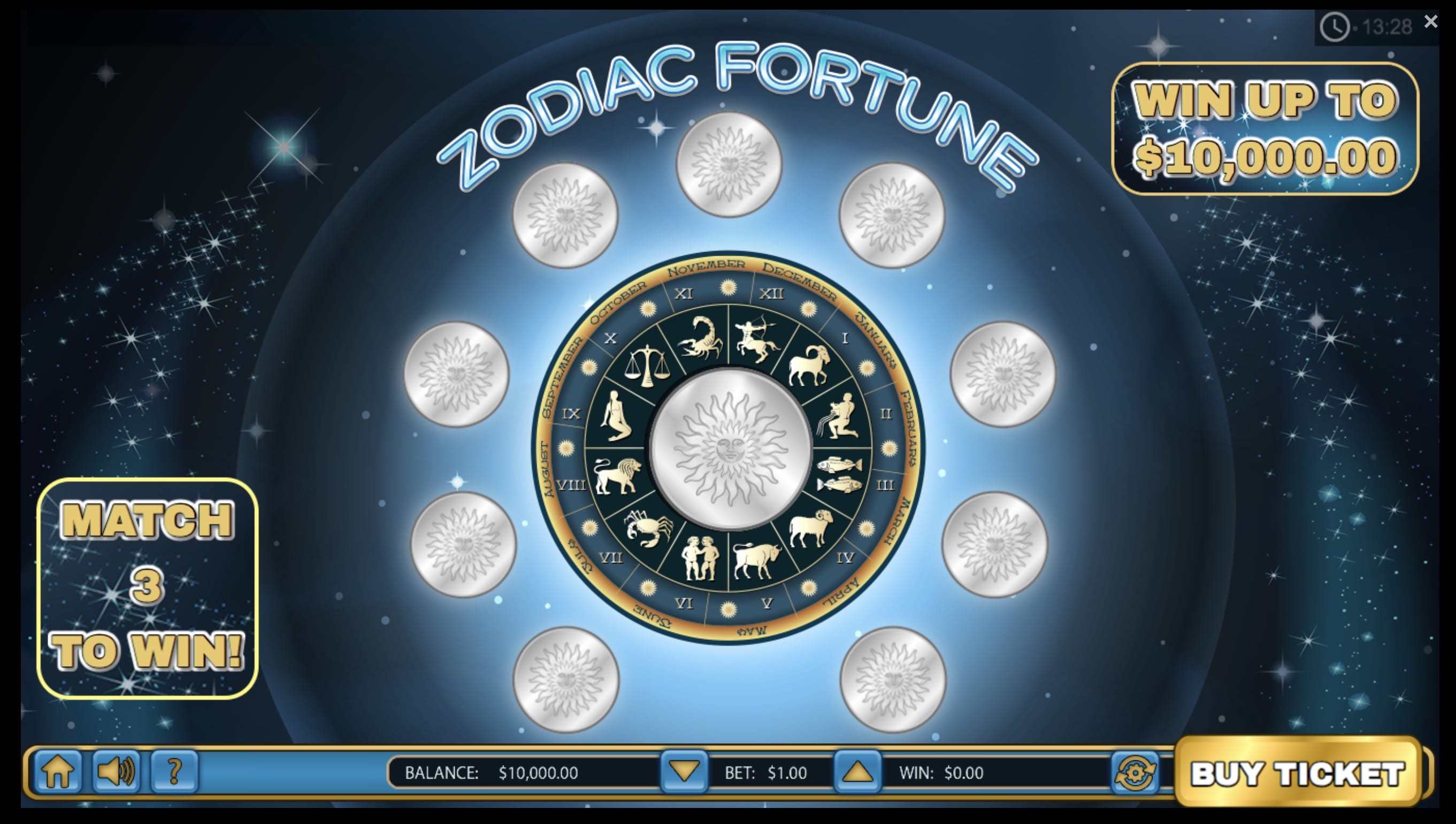 To play this relaxing game you can place a bet from 10 pence up to 10 pounds to buy a ticket to the Zodiac Fortune. Once you have done that you can either scratch off each of the circles individually or use the reveal all button and watch the computer doing the work for you. Playing this game has a very calming effect and will immerse you in the mystical world of zodiac signs. Watch your cards being scratched off and wonder what fortune will lay in your stars and paylines.
You can also use the spacebar to buy tickets or reveal all of the signs. If you decide to scratch off the signs yourself watch as your mouse will transform into a nice golden coin and listen to the satisfying scratch sound.
The Verdict
Zodiac fortune is a beautiful and relaxing scratch card game that will hypnotize you with the psychological gameplay it has. The gameplay experience is extremely soothing and some tickets can turn into a nice win. Feel mesmerized by the gorgeous night sky and discover your fortune in this game.
If you enjoyed Zodiac Fortune why not try Epic Gems.