Punto Banco Pro
Experience this latin variation of baccarat, a game that relies purely on chance to win. Can you beat the professional at their own game? Try your hand at this South American casino variant. One of our classic casino game. You can play slot online today!


About the Developer
NetEnt (short for Net Entertainment) are known not only for their highly anticipated online slot game, but also for the pioneering attitude towards the industry itself. They lead by example with cutting edge titles such as Butterfly Staxx and Gonzo's Quest. If you're a lover of Net Ents titles you'll love playing Sharknado Slots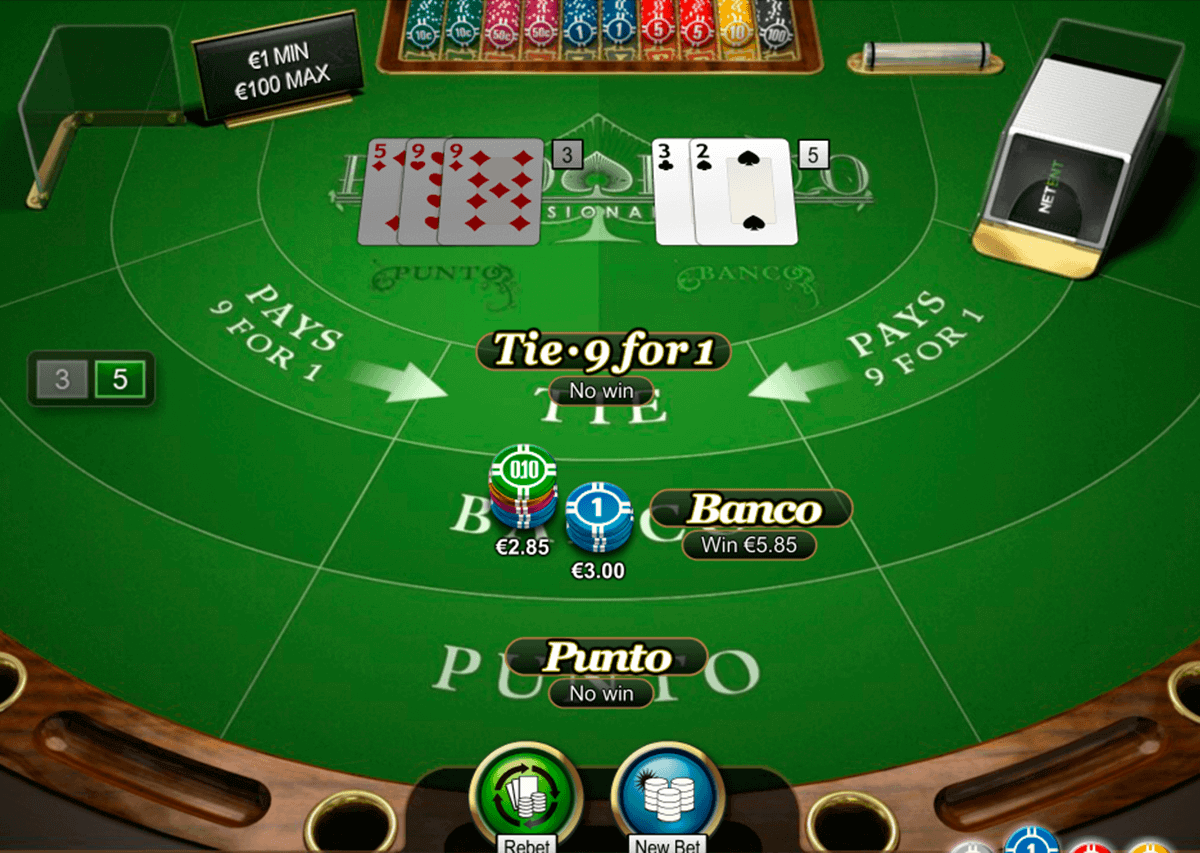 NetEnt are known to not pull any punches with their games, and with Punto Banco they continue to follow the trend. Punto Banco is equal parts innovation and reinterpretation of various baccarat
games that are known and loved across the online gaming stratosphere. The differences between
Punto Banco Pro and traditional baccarat are far ad few between, with just enough changes to
make you say "yep that's NetEnt."

About the Game
In English 'Punto Banco' translates to 'player banker' which relates back to the overall rules of your more traditional baccarat games with 2 or 3 bets being available. You can either bet on the player to win, or you bet on the banker to win. You then have a third option which is to bet on a tie, which in Punto Banco has the wins come out 9-1 should the round result in a tie.

Hundreds upon hundreds of casinos across North America have only brought baccarat to the conversation. Normally in baccarat the player has an option to play one of two hands that have been dealt, in Punto Banco there is no option to play more than one hand with the dealer playing both hands automatically. What follows is a specific set of rules about how you can then proceed What you first notice when playing this game is just how gorgeous the entire display is. You genuinely feel like you are in a casino. Chips are selected at the bottom right-hand-side of the screen, each chip represents a different sized amount (rather self-explanatory). To place your bet you must drag the select amount of chips into the centre of the screen. There are 3 spaces marked on the screen: 'Punto,' 'Banco' and 'Tie.'
If you were paying attention to the rules outlined in the paragraph above you will know that these represent the different bets on offer each round. Once you are happy with your selection hit the button marked 'Deal,' this will then start the round! The dealer will then deal the player's hand, then the banker's hand. Your main objective is to score as close to the number 9 as possible. Don't worry about busting, in baccarat if you go beyond nine
then it is just anything past the number 9 that counts as part of your score.
Unlike NetEnt's Baccarat Pro game, Punto Banco is played with 6 decks as opposed to 8. This not only allows for much quicker games, but it also decreases the house winning percentage from 1.058% to 1.056%! In this game you can forget about saying that age old phrase, something about a house always winning?
The Verdict
Not only is Punto Banco a great game for anyone new to baccarat, but it's also a chance at trying at trying a game with very similar rules to other table games. It's design is complimented by the gameplay which will leave you immersed in every sense of the word. Punto Banco, play now. 8/10. Click Read More to see some of the great promotions we have on offer at Wizard Slots