The world of online slots is at it's spinning, winning best right now, with hundreds, even thousands of games to play if you are a fan of the age-old format. Naturally evolved from the fruit machines which you can sometimes still find flickering away in the corners of pubs, clubs, chip shops and bars in your own local town or city, the online slot game has become the go-to format for this beloved pastime. Online casino is a thriving industry and a community of online gamblers and online gamers regularly flock to such games via smartphones, tablets and desktops. We really are in a new, exciting era for free spins online gambling and gambling as a whole right now, and the variety of slot games on offer is genuinely very exciting to see. For the online slot game has evolved a lot itself in recent years, now becoming a well respected 3D experience with great graphics, smooth animations and perhaps most importantly, bigger wins than ever before. Much of these developments are down to the work of people, brands and companies who are perhaps the unsung hero of this slot game resurgence: the slot game developers. The best slot game developers have been instrumental in creating an industry of their own for the online slot game, with a cult-like, dedicated fanbase for these titles being found up and down the country. Developers always manage to make the most out of whatever technology comes their way, always innovating and reinventing the reels in new and exciting ways.
The best online slots developers are to be thanked for the emergence of online slot games on smartphones, as these titles are not only functional on the handheld devices that we hold so dear, but they are also fully optimised for the platform. This means that no matter what size screen you play on, or whether it is a touch screen or a keyboard that you play with, the games created by these developers will play out just the same. To pay homage to some of the best online slot developers around, we are going to pick some of the best developers active today. Among them are some games that you simply cannot avoid as you play and gamble online, such is their influence on the field. We have some of the most prolific and consistent slot game developers in the world on our list, ranging from older brands who were there at the very start of the online slot game to newer names adding a sense of originality to the format. Expect great graphics, great gameplay and more from all of our developers mentioned.
NetEnt
This award-winning developer of online slot games has a wonderful reputation amongst those in the online casino community. They NetEnt prides itself on the fact it is at the very forefront of digital gaming and this emphasis on digital and modernity very much comes across in everything they put out, be that a slot game or a flashy website. Before mentioning some of their most popular and most impressive slot games, it is worth noting that NetEnt has crafted some exceptional casino classics, too, so if you are a fan of roulette wheels, blackjack tables and other casino pastimes, you will find a NetEnt production to suit your needs. All of these services are available from the ease of your smartphone and in truth, NetEnt were amongst the earliest developers to really nail the transition from just desktop games to the smartphone, too. As for slot games, the title you might see the most from NetEnt is Gonzo's Quest. Remarkably, this game has been out for a fair while but with its immensely detailed graphics and depiction of the Amazon rainforest, it was perhaps ahead of its time. Or more so, Gonzo's Quest is timeless, merging an adventure theme with Mayan and Aztec periods to create an immersive and all action slot game. With 5 reels and several ways to win, NetEnt shows how they can combine classic layouts with forward-thinking themes. Great bonus features are to be expected from a NetEnt slot, too, and this is certainly the case with Gonzo's Quest as theme relevant symbols and icon add up and tally up yo create the chance to trigger bonus features and extras that offer players the chance to get their wins up in style.
Microgaming Casino Slots
You can barely move when playing gambling games online without seeing the name of this famous and influential developer. Microgaming is one of the longest-running online slot game developers active today and have been truly instrumental in the rise and rise of this popular format. Microgaming has made games with just about every single theme you can imagine and must have racked up millions or even billions of spins over the many years in which they have been active. With so many games dating back to the earlier days of online slots, you might find that Microgaming slots can have a humble appearance and even a slightly retro charm. Some of their earliest games include the jackpot themed slots like Mega Moolah. This slot game is all about the money, even bringing an extravagantly luxurious theme to the reels that see sports cars and other signifiers of wealth and riches pop up on the reels. This is fitting, in all honesty, as Mega Moolah is a slot game that can, if you get lucky, genuinely make players a fortune.
He progressive jackpot has been pioneered by Microgaming in many ways, with this uniquely online jackpot being something they love to create and share with their enormous amounts of clientele. All of the top online casinos have Microgaming slot games and this is a sign of how respected they are in the field in question. Despite their knack for games with a retro charm, modern online slot games from Microgaming can compete with the newer kids of the block, too. So expect to see 3D graphics, fully optimised smartphone gaming and ambitious themes used on some of the newer titles put out by this longrunning and widely celebrated online slot game developer.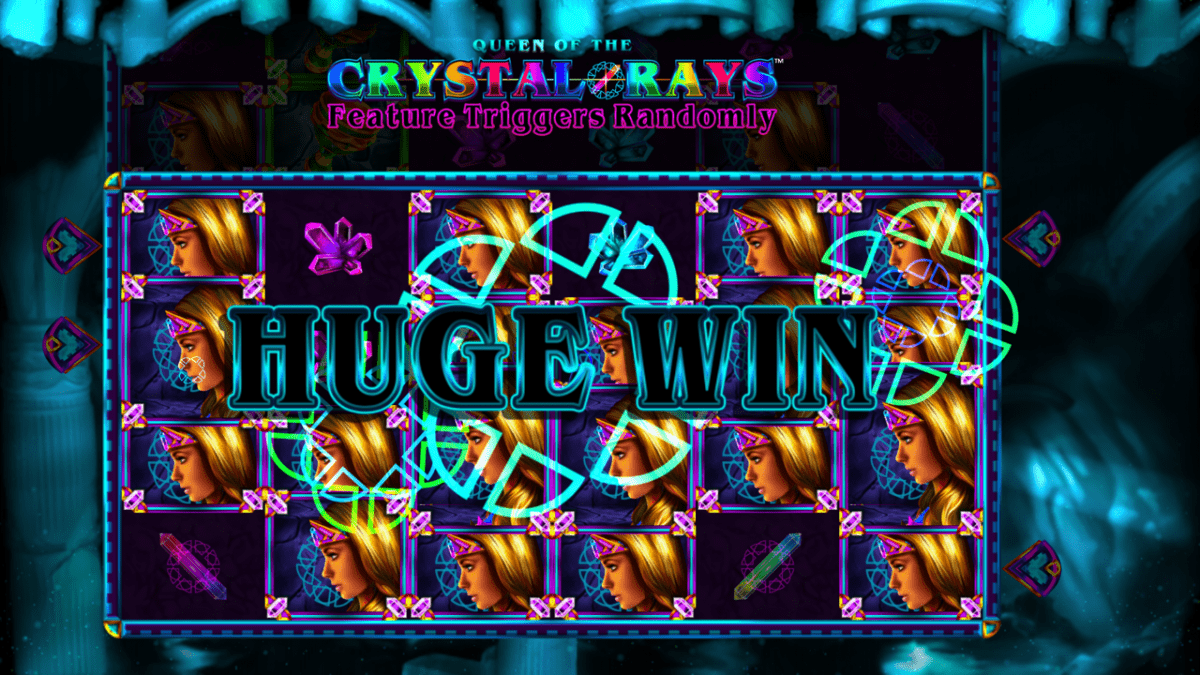 Yggdrasil
Anyone who knows anything about online slot games knows about Yggdrasil. This is because they truly lead the way in terms of making slot games an engaging experience, boasting some of the best graphics you will see across any online gambling titles. They are known for their emphasis on superb graphics, something which should be to the credit of each individual who works for Yggdrasil's design team. Often cartoon-like in their style, the graphics from Yggdrasil have a consistent aesthetic and this is really effective for the esteemed developer. It means that they have their own unmistakable look as a developer and you just know when you are playing a Yggdrasil designed slot game. Look out for their great sense of humour and smooth animations, working in unison as you spin the reels of one of their many, many slot games.
They are not afraid of taking a risk when it comes to using an obscure theme and this only helps them get across the sense of humour that the brand has. Do not be surprised if penguins randomly pop up from time to time, as Yggdrasil seems to have a knack for making hilarious, entertaining slot games that uses penguin characters. An example of a quintessential Yggdrasil slot game is Penguin City. This 5 reel slot game has superb graphics, set in an urban inner-city China Town environment that is, you guessed it, occupied by Penguins. With fish flying about the place and funny animations going on, Penguin City embodies the chaotic but effortlessly fun to play nature of all games by this excellent developer. Many people's top pick as the best online slot game developer, Yggdrasil really is a popular slot game creator. As such, you can expect to find their games far and wide across the world and across your favourite online casinos. Any online casino worth its salt wants Yggdrasil games in their catalogue, they really are that good, that popular and well worth your time. 
Leander Games UK Slots Developer
One more modern name is Leander Games, a company who, despite not being as ever-present as a brand like Microgaming, are quickly establishing themselves among the big names. The company is actually based out in Buenos Aires, Argentina, something that immediately makes them stand out as something original and refreshing compared to some of their contemporaries. This international developer operates in no less than 26 different languages as well as various currencies, making it one of the most widely accessible developers on our list. Founded in 2009, the South American developer already has a huge catalogue of slot games and there is a level of quality in each and every one. Similar to the aforementioned Yggdrasil, Leander Games are known for their commitment to online gambling that looks great first and foremost. Expect more varied graphics though than Yggdrasil, as they do not excel in just cartoon styles but also in ultra-realistic depictions of the many themes that they take on. Some of their newer titles are genuinely some of the best looking slot games of all time, with amazing attention to detail on games like the Octopus Kingdom and our personal favourite, Zombie Rush Deluxe. The sequel to what could be an ongoing series of Zombie Rush games, the 3D graphics in this title are top-notch and the gameplay just flows and flows. Zombie Rush could be a little scary, but fun animations mean it has a good sense of humour and this always bodes well for an online slot. In this title and many others from Leander Games, you can expect some great bonus features that are tailored to the game in question.
Barcrest Slot Developer
If Yggdrasil is one of the more modern household names of  best slot games developers, then Barcrest is something of a name to go down in the history books. This really is one of the oldest slot game developers around and they have been active even before the online slot game was the norm. You can still find land-based slot games produced by Barcrest in pubs across the country even today, flickering away and providing much of the game fun and games that you will find in their iconic collection of online titles. The most famous selection of titles that Barcrest has is, without a single doubt, their iconic and widely played Rainbow Riches series. We all know how many Irish themed online slot games there are out there, with the concept of Irish luck and the promise of a pot of gold seemingly providing inspiration for developers time and time again. However, in a crowded field - a crowded field that probably is lusciously green and has a rainbow landing right in the middle of it - Rainbow Riches games still stand out from the rest. A long-running series of online slot games with colour, good humour, gold, rainbows, red-haired female characters, leprechauns, four-leaf clovers and more, Rainbow Riches titles are the perfect Irish themed slot. Their original game is very old now and the graphics maybe even look a little dated - the leprechaun certainly looks more sinister than he used to - but the game is still regularly played even to this day.
There have been numerous sequels to the original game, too, all with their own take on the Irish themed slot game and often bringing new features, new ways to win or different style jackpots. From progressive jackpots to games well and truly packed with bonus features, Barcrest have all angles covered with their Rainbow Riches series alone and therefore, this influential and legendary online slot game developer has to rank amongst the best developers ever. If you have never played a Rainbow Riches slot game, you are in the minority, as the series is the most popular slot game saga of all time. Get involved and count your lucky clovers.