Pay By Mobile At Our UK Casino


We are dedicated to bringing you the best, easiest and most innovative ways on the market to cast your spells, concoct potions and indeed play online slots. We simply love cooking up new spells and unique games that you can pay by mobile to try and find ways to give you even greater enjoyment from playing on our magical site. Merlin and his apprentices are constantly looking for alleyways and hidden dungeons to explore to enhance your gaming experience by bringing you the very best mobile slots games and unique yet easy to use depositing methods. In essence, we want to make your slots play both simple and enjoyable so let us take the stress out of the payment methods as well.
Mobile Slots – Deposit By Phone & Pay With Phone Bill
Playing mobile slots and depositing by your phone could never simpler. Our casino allows you to deposit to play slots via any mobile device and actually pay using your mobile phone bill. This is then deducted from your phone's credit balance especially if you're a Pay as You Go User. If not, it will be added to your monthly debit balance. Our Pay By Phone Slots Casino functionality is active, so deposit and play today.
Nearly all of our online games have recently been made available across the entire range of this new-fangled electrickery that you call mobile slots and tablet devices, and this has significantly changed the way that online mobile slot games are played and received by you, our slot wizards. Now, more than ever, the 5 reels and slot games are available to spin anywhere, anytime, and with the added convenience of being able to deposit from, and with, the exact same device so many of you are now using as your primary mobile slot playing tool.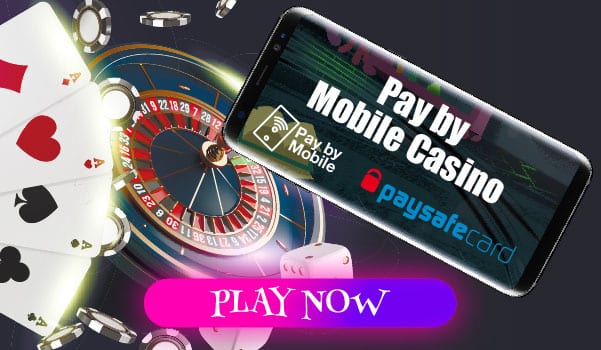 Play Slots By Your Mobile Phone
Instead of using your debit or credit card to make cash deposits to pay your favourite mobile games like Rainbow Riches, Fluffy Favourites, or Gonzo's Quest you can now deposit cash amounts that will be charged directly to your phone bill at the end of the month. It's a quick, easy and convenient way to deposit and we have made it as simple as possible to utilise. So, what could be easier, no more credit cards to wrestle with, or tedious web pages of those accursed banks to contend with either. We don't' want pesky payment inconveniences getting in the way of your enjoyment or making your life stressful. Life's stressful enough, we just want to provide you with some magical and enjoyable playtime.  Being the amazing Wizards that we are we've made the whole process almost like Magic! So, with the flick of a wand and a couple of spells we've got all the major Mobile airtime providers on board all to make your life that little bit easier and more magical. We never stop using our Wizardly powers to make this the best slots site on the whole wide interweb.
Wizard Slots uses the payment system Pay by Mobile slots that allow you to make payments directly to your Wizard Slots account, a technology that has revolutionised the long history of online gambling. The pay by mobile slots billing casino offers an inclusive gameplay experience and is available across IOS, Windows, or Android devices, so pretty much any phone that our slots wizards like to use, further solidifying Wizard Slots as market leaders and advocates of magical tech innovations that will undoubtedly improve your gameplay experience, and make things that little bit easier. You can deposit as much as you'd like on our magical and enchanted games and we will pass on your information to your mobile provider.

Our casino by mobile slots system is supported by the majority of major phone networks including, EE Vodafone, O2, Three, and Virgin, whoever or whatever they are. It must be some sort of new Wizardry, and if you ask us its not as personal as a good old-fashioned Owl or Raven, but who are we to judge?
Pay by mobile slots is rapidly becoming one of the most popular methods of depositing with fast and immediate payments that are perfect for enabling you to get back to what's most important in your leisure time, namely playing our finest online slot games. You may find that once you've made a payment, you will receive an SMS message from our pay by phone casino team or your mobile provider who will confirm the payment and billing procedures with you. This is all quite normal and part of the extra layers of comfort and security to keep your interests at heart.
The bubbling cauldron of Wizard Slots is always thinking of new ways to defend itself from the dark and mysterious world of black magic otherwise known as fraudsters and cybercrime. So our mobile billing casino is now one of the safest way to deposit with Wizard Slots.
Data charges may apply so best to check with your provider before you deposit. Wizard Slots believes in responsible gambling and the care of our players. We encourage you to set deposit limits in accordance with our responsible gambling policy.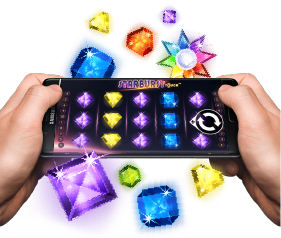 Mobile Slot Games - Pay by your Phone
Here is a list of some of the best mobile slot games available:
Fluffy Favourites
Gonzo's Quest
Rainbow Riches
We have multiple payment options available to you
Join the magic and take advantage of the multitude of payment methods that exist across the Wizard Slots platform. There's over 350 finely-tuned online slot games for you to enjoy covering a range of different themes and skill levels. All our games are curated with the players safety in mind and we work with some of the best slot developers in the industry such as:
NextGen
Microgaming, and many more.
It's important that safety is ensured for all players across every facet of the Wizard Slots platform. We always seek to streamline the pay by phone casino gamers' experience by maintaining quick and efficient payment methods that help protect the user at the same time. Furthermore, our partnerships are considered and astute; We work closely with the UK Gambling Commission and other regulatory bodies within the Gambling Industry to maintain the safety and security of our players and platform that we hold so closely to the ethos of the Wizard Slots Brand.
If you're a member old or new then there's always something new happening across the platform. Check out our magical promotions page and explore the range of brilliant offers we deliver. Alternatively, visit the all games page or try some of our newest games by depositing via the brand new Pay By Mobile casino method. The future is yours.
Sign up to Pay by Mobile Slots today and experience the Wizardly magic. Tel: 0808 169 9392