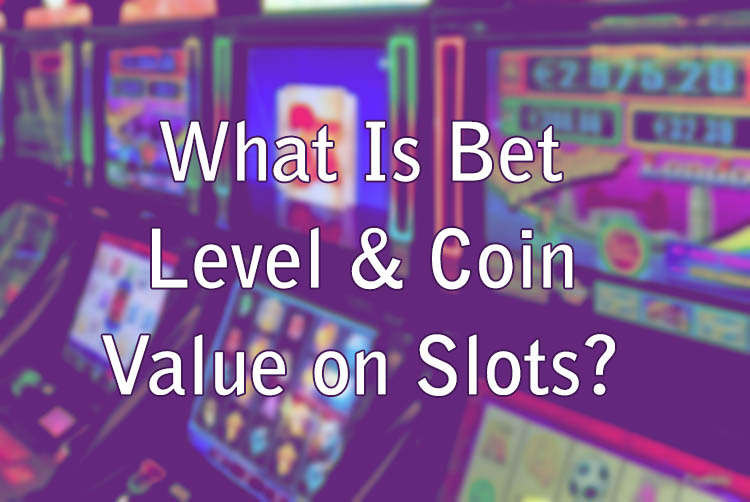 If you are new to slot gaming, understanding the ins and outs of it may be challenging. Though slots are relatively simple and straightforward, some terms may be confusing to some. Among these terms are the bet level and coin values.
In this post, we will break down what these terms are and what they mean for your gaming experience. By the end of this post, you'll hopefully have a better understanding of how to maximise your chances of hitting the jackpot and having a more enjoyable slot experience.
What Is Bet Level On Slots?
Where there is a coin value, there is almost always a bet level. Bet level is a term used to describe the number of coins you bet per payline on a slot machine. Here's an example to help you better understand the bet level.
Let's say you are placing a bet on a slot with a minimum bet of £0.10 with 20 paylines. This amount is then divided among the paylines. So, let's say you choose to increase this amount. You would then click on the bet level, which usually ranges from 1 to 5. Level 1 would be £0.10, and level 5 would be five times the £0.10.
When you increase your bet level, you are essentially betting more coins per payline. Therefore, one of the key benefits of increasing your bet level is that it can increase the size of your potential payouts. For example, if you hit a winning combination on a payline with a bet level of 5, you'll receive a much larger payout than if you had hit that same combination with a bet level of 1. 
However, increasing your bet level means you are betting more money on each spin, so you also have the potential to lose more. 
What Is Coin Value On Slots?
The coin value is a term used to describe the value of each coin that you bet on a slot machine. Unlike a bet value, the coin value is pretty straightforward. The coin value is how much you wish to bet per payline.
Difference Between Bet Level & Coin Value
So, while bet level and coin value work hand in hand, they are essentially different. However, they both determine your wager and are one of the few things you have control over when you play real money slot games. So, basically, they are different sides of the same coin.
The coin value refers to the denomination of the actual wager you are playing with. So, for example, you might set your coin value to £0.01, £0.05, £0.10, or £1.00, depending on your chosen slot machine. The Bet Level, on the other hand, determines the number of coins you bet per line on each spin. So, if you have a Bet Level of 2 and a Coin Value of £0.05, you'll be betting £0.10 per line on each spin. 
You can find an example of this from the Gonzo's Quest online slot. The Gonzo's Quest online slot has 20 fixed paylines with 5 bet levels. The coin sizes start from 0.01 up to 0.05. So, the minimum bet is a coin value of 0.01 and bet level 1 on 20 paylines, resulting in a minimum bet of £0.20. Whereas the maximum bet is a coin value of 0.05 and a bet level of 5 on 20 paylines, resulting in a max bet of £5.
The Bet Level can usually be adjusted using the "+" and "-" buttons in the slot. To put it simply, the Coin Value is the individual units, while the Bet Level is the number of those units you bet per line on each spin.
The Bottom Line
Now that you have a better idea of what these terms mean and how they work, we hope this helps you gain a slightly deeper understanding of how slots work. 
We have plenty of great online slots that use coin values and bet levels available to play here at Wizard Slots!
*All values (Bet Levels, Maximum Wins, etc.) mentioned in relation to this slot game are subject to change at any time.