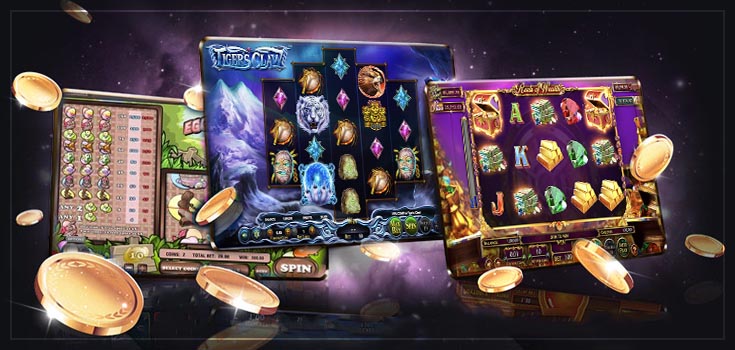 Almost everyone plays online slots with the hope of winning something. But is there anything you can do to increase your chances of potentially winning? Furthermore, is there a way to win slots without cheating? 
Nearly every slot today uses a certain type of sophisticated computer software, and in online casino games, you don't physically insert money, so it's impossible to cheat them.
In this blog post, we will be discussing exactly how wins are achieved and will guide you through some of the best tips to help you land potential wins when playing the very best real money slot games at Wizard Slots. 
How Do Online Slots Decide Who Wins?
There are a few factors involved when people land wins on slots. However, one thing that could be a good indicator of potential wins is the slot games volatility. Understanding slots volatility is one of the most important things to consider as, theoretically, it may help you to understand how often an online slot could pay out.
The volatility refers to how long it could take for a likely win to occur on a slot. Volatility is usually either high, medium or low. High volatility slots tend to pay out less frequently but can have bigger cash prizes. In comparison, low volatility slots tend to offer potential frequent but small wins. However, slot games still ultimately remain a game of chance.
So, the volatility may influence who wins on online slots. If you want a higher chance of winning something, low volatility slots could be the best option. Find some of the best low volatility slots here at Wizard Slots online casino.
Another thing that may influence wins in slot games is the slots RTP (Return to Player) percentage. The RTP rate is an estimate of what a slot could pay back over a considerable amount of spins and time. So, knowing the RTP of a slot could help you determine whether or not you decide to play it.
You can find the RTP in the slot's pay table, which is written as a percentage. A slot with a high RTP is regarded as potentially being more generous with payouts than a slot with a low RTP. 
For example, if a you have a high RTP slots game with 97% RTP, this would mean that for every £100 wagered, the game may return £97 back to you in winnings. However, it is important to note that any potential winnings are randomised, so you are not guaranteed to receive £97 back if you wager £100.
At the end of the day, whether you win or not on online slots is totally random. This is because slots use a Random Number Generator (RNG), an algorithm that determines fair and completely random outcomes.
With every spin, the Random Number Generator produces a new sequence. The sequence that the slot RNG selects will determine whether you win or not.
When Should You Walk Away From A Slot Machine?
There are many instances when you should walk away from a slot machine. First of all, take a moment. Are you enjoying the slot machine that you're playing? If the answer is no, choose an online slot that you actually want to play and will enjoy.
There are so many types of new slots to play nowadays, from Megaways slots to slots with unique themes and features. There is no point in wasting time on something you don't enjoy.
One of the most important reasons to walk away from a slot machine is if you think you are not gambling responsibly. Therefore, it is very important to make sure and check-in with yourself often to see if you gamble responsibly.
Walk away if you have gone over your set time limit. For responsible gambling, be sure to set yourself a time limit and stick to it. The same applies to your money limit. When you're on a winning streak, it could be tempting to carry on, but it's essential to know when to stop.
Also, be sure not to chase your losses. Winning at slots is totally random, so this is worth remembering. If you find yourself chasing your losses, then you must walk away.  
What Is The Best Time Of Day To Play Online Slots?
The best thing about online casinos is that they are open 24 hours a day, and you can choose exactly when and where you would like to play.
But, is there a best time of day to play online slots? Well, there isn't particularly a right answer to when the best time of day to play slots is. There are a few theories, though, which we will dive into right now.
Some people would suggest that the peak times for winning online slots without slot cheats is between the hours of 8pm and 2am as this is when most people tend to be playing. There is, however, no proof to suggest any particular time of the day is best.
Some would also suggest that playing at the end of the month is better as, in theory, more people may bet around that time. You could possibly have a better chance at winning slots during the summer, too, as this is when many online casinos have lots of offers, such as free spins and no deposit offers.
Another way you could potentially elevate your chance of a win is by playing jackpot slots when the jackpot is particularly high. However, this doesn't mean that the jackpot will be won any time soon.
We suggest playing at any time you prefer, as winning in slot games is random, and you have just as much of a chance at winning in the night as you have at winning in the morning or afternoon. 
What Triggers The Jackpot On A Slot Machine?
Jackpot slots are among some of the most popular online slots. Many gamblers find jackpot slots very exciting, as it brings the possibility of winning a huge jackpot prize. Money from everyone's bet will go into the jackpot pool. Eventually, someone will win. Every jackpot slot offers different jackpot prizes - some even worth millions! Many of them have a mini, maxi and mega jackpot.
If you want a chance at winning a large jackpot, there is a huge selection of jackpot casino games here at Wizard Slots online casino. 
There are a couple of things that some gamblers believe can increase your chance of winning a jackpot slot without cheating. One of those is to play when the jackpot is high, but not too high. Once a jackpot reaches a certain sum, more people tend to play for a chance to win. Of course, this could mean that the jackpot prize will soon be won, but that is not always the case.
All online slots use a Random Number Generator to determine the winning outcomes with every spin. This mechanical algorithm generates a different and random result every single time. At the end of the day, winning the jackpot is down to chance.