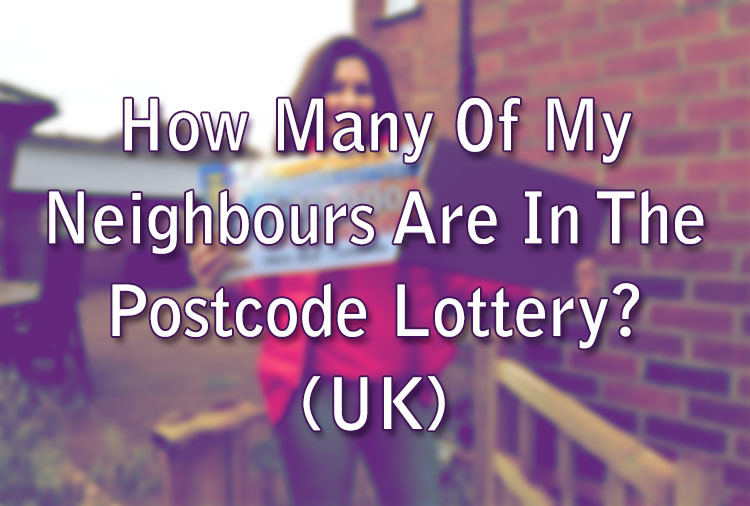 The People's Postcode Lottery is a very popular lottery in the UK. Every time there is a big postcode win, it gains a lot of attention! If you want to learn more about The Postcode Lottery, keep reading this Wizard Slots article. We'll share whether you can find out how many of your neighbours are in The Postcode Lottery, how you can check if your postcode has ever won, and more.
What Is The Postcode Lottery?
The People's Postcode Lottery is a subscription lottery that people with a UK postcode can enter. This lottery works by subscription. Players sign up to play the postcode lottery for £12 a month. In return for their £12 per month, they gain entry into daily prize draws where there are chances to win varying cash prizes.
Different days have different prizes. For example, Saturday's draw enters players for the chance to win a share of £1 Million if their postcode is drawn. Draws that take place on Sundays offer players a chance to win a £30,000 Street Prize. 
While playing the Postcode Lottery, players can feel good knowing they are supporting a range of UK charities and organisations. In fact, 33% of the ticket price is donated to charity. The Postcode Lottery was founded in 2005 and has raised over £1 Billion for charity since then.
Play Instant Lottery Games Online
Can You See How Many Of Your Neighbours Are In The Postcode Lottery? 
There isn't a way to know precisely how many of your neighbours are in the postcode lottery. If you're a nosey neighbour, you could always ask around and see if any of your close neighbours are in the draw!
While there isn't a specific way to find out how many of your neighbours are in the postcode lottery, you can look at what prizes have already been won in your postcode. This may give you an idea of how many neighbours enter the postcode lottery!
Using the Postcode Search on The People's Postcode Lottery site, simply type in your postcode. You will then be shown a map of previous winning postcodes in your area. 
Can You Check If Your Postcode Has Ever Won The Postcode Lottery? 
Approximately 60% of UK postcodes participate in The Postcode Lottery. According to The Postcode Lottery, around 80% of entrants may win some kind of prize. Obviously, it's difficult to know the exact odds of a particular postcode winning because of various factors, including the number of people per postcode entering and the number of tickets per draw.
To check if your postcode has ever won The Postcode Lottery, you can search for a postcode on the winner's map. This gives you a view of the postcodes in your area that have won. If you click on one of the winners, you will see the postcode, as well as the prize amount won and the date of the draw.
Can You Play Any Postcode In The Postcode Lottery? 
Only postcodes in the UK can participate in The Postcode Lottery. Also, players can only enter using the postcode of the address they currently live. Only playing postcodes will be entered into The Postcode Lottery draws.
One postcode is selected as the winner per draw. To ensure The Postcode Lottery is fair for everyone playing, a Random Number Generator (RNG) is used, which selects a postcode at random. 
Which Postcode Has Won The Most? 
One of the most recent big Postcode Lottery wins was won in March 2023. Neighbours with the postcode TS5 7 in Middlesbrough won a fantastic share of £10.2 million. 
Although that's a fantastic prize, that is not the biggest win The Postcode Lottery has seen! In December 2022, a Sussex town won The Postcode Lottery's largest-ever prize of a whopping £16.9 million. Over 700 residents in the town of Goring received prizes of up to £379,000 each, depending on how many tickets they had.