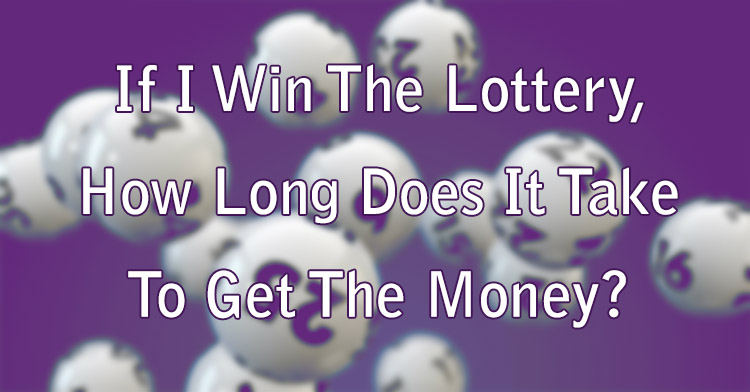 Winning the lottery is an experience not shared by many, with the National Lottery having just over 6,000 winners of over £1 million since its inception. So, if you manage to hit all the digits in a lottery draw and win the millions, how long does it take to get the money?
Additionally, how do you get paid? Do you get the full amount all at once or in instalments? So many questions to uncover in this Wizard Slots post! If you enter the lottery and want to know how things work or are just curious about the process those who have already won might have gone through, continue reading.
How Long Does It Take For Lottery Winners To Get Their Money?
Many people may think that winning a fortune from a lottery means the whole chunk of money is immediately deposited into your account after you make a claim. But there is actually a whole process that goes into lottery prizes. 
According to the national lottery, you have up to 180 days to claim your prize after the draw. Afterwards, a great deal of personal details verification, advice and counselling begin to ensure you are equipped with all the skills you need to handle the sudden wealth.
The verifications may include the lottery winner adviser visiting your home to have a chat with you in person. Once everything has been verified, getting the money can take anything between 2 to 7 days, depending on your bank.
But beware that if the 180-day cutoff date for claims passes and you have not made your claim, your lottery prize goes to National Lottery-funded charitable projects, which is more common than you think. For example, in 2013, a player won £63.9 million but did not claim, so it was donated. 
How Do Lottery Winners Get Paid?
To receive your winnings, you may be advised to open a private bank. Doing so may help you get personal advisors from banks better equipped to deal with lottery winners. So, while it may be your first rodeo, they have been there before and may know better than you.
Additionally, having a private bank may better protect your privacy than your regular bank if you do not want your identity to be known. Then, once everything has been set up and your identity has been validated, your money may be deposited within 48 hours. 
Do Lottery Winners Get Paid The Full Amount?
Yes, as a lottery winner, you receive the full amount once everything has been verified. 
Throughout this time, you have access to advisors and mental health specialists to help you cope with the money and avoid reckless spending. These include lawyers, financial advisors, and counsellors. 
The Bottom Line
After verifying your claim, as well as your identity, you could receive the winnings within 48 hours. 
Winning the lottery can be a life-changing and overwhelming experience. Some people may be able to handle it better than others, while others may need extra help adjusting. That is why The National Lottery Board has all these measures put in place to ensure that the sudden change isn't detrimental.
If you regularly play the lotto, do not forget to check if your ticket is a winning ticket to avoid losing out.