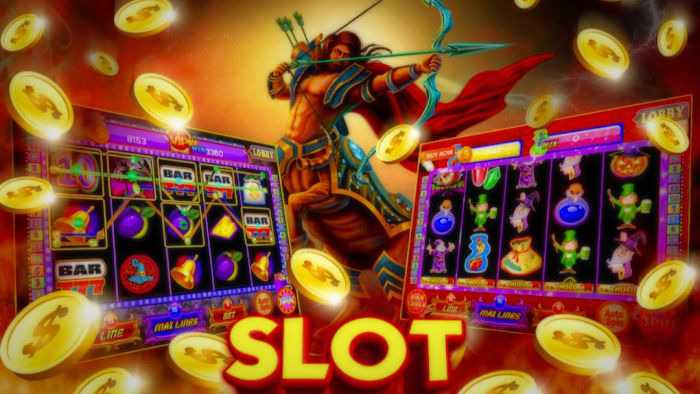 Playing casino games and free slots is all well and good but when it comes to making payments for deposits, things get a bit complicated. There are so many different ways to pay nowadays it seems impossible to know where to begin.
What's more, with the rapid pace that technology is moving, it seems that more and more payment methods are being introduced each year. That is especially true now that mobile phone gaming is now a thing. In fact, the rate that people are switching to mobile slots is now increasing 24% each year. But there are inherent issues with mobile slots. That's why the mobile casino payment system was created.

Benefits of playing casino games on mobile phones
Playing casino games is great fun but the ability to play them on mobile has brought with it a number of other benefits that are not present when playing on desktop. These include:
Convenience: playing casino games on mobile allows the player to deposit and play wherever they are, so long as there is a secure internet connection. This means you can enjoy online casino games whilst on the move. Whether you are on public transport, walking the streets or at someone else's house, you can always log on and play your favourite games.
New games: since mobile slots are becoming so popular, games developers are starting to cater their slot games toward mobile users. This makes them act more like an app with a straight forward interface. This means that these mobile slots will have the most up to date features.
New payment methods: mobile slots are played differently to desktop casino games, something we will get into in just a bit. This means that, along with all the new game features, these types of games will come with all of the new and best methods to make a deposit. One of these is known as the pay by phone bill.
How can I deposit at a casino using my mobile?
First, let's look at all the available payment methods that players can use when using an online casino. The current, valid ways to make a deposit at a casino in 2021 are:
Debit card: this is both the most common and obvious way to pay for your online casino games. When first signing up to use the site you will be asked to provide your card details. This links your bank account directly to the online casino, so that when you need to make a deposit you can transfer your money straight away. This can be quite difficult to keep track of but the main issue when playing on mobile phones comes from security. When playing mobile casino games on the go, the player is forced to keep switching between internet connections, some of which may not be as secure as you think. This means that there is a high risk of unfriendly parties gaining access to your bank details.
Third party sites: the obvious counter to this problem is by using a third party site with a very secure digital wallet service. These sites such as PayPal and Skrill are designed to act as a middle man between online websites and personal bank accounts. This allows the player to pay for their casino games easily without that security risk. However, these third party methods do come with additional charges. This means that you may be paying a bit more for your online casino games than intended.
Cryptocurrency: this is a digital form of currency that can be used in lieu of real money. Every bit of this currency is tagged with a digital security code. This means that it is easy to track if used illegitimately, making it a secure payment method. The downsides to this payment method is that not all online casinos accept this form of currency. Plus, the value of cryptocurrency is ties directly to its place on the stock market. This can lead to its value plummeting overnight.
With all of these different payment methods, we can see that they have one thing in common. That is one glaring flaw. So, what are mobile casino game user to do? The answer is the pay by phone method.
Pay with your phone bill at a casino
A new way to make deposits at an online casino is by using the pay by phone method. This is a way to pay for your casino deposits monthly. Instead of transferring individual deposits over a period of time, all of the money that the player uses as a deposit at an online casino is added to the player's phone bill at the end of the month.
This lump sum is paid alongside the player's monthly phone bill, making it the simplest way to pay for online casino games. Why else is this the optimal way to makes deposits when playing on mobile?
Benefits of pay by mobile deposits at a casino
There are a number of upsides to using the pay by phone casino method. These are:
Security: the main problem that came up when discussing other payment methods was security risks. With your card details on the online casino, it makes it easier for people to grab. With the pay by phone method there is no need to upload your card details. The bill is sent straight to you via your phone company, a place that already has your billing information. This means you are much more secure when depositing this way.
One single payment: another benefit is that there is no need to keep making lots of individual payments when playing. Not only does this add to the security benefits but it also adds to the convenience of the payment method.
No additional charges: The best part of the pay by phone bill method is that it is entirely free to sign up for and use. There are no hidden charges which means that you are only playing for the games that you play and nothing more.
However, with all this positivity, there must be at least one downside.
The problem with using the pay by phone bill method
There is one issue that we must mention when discussing the pay by phone method. That is the fact that you cannot withdraw the money you may win when playing at an online casino. It will not be added to your phone bill at the end of the month.
This does create a small issue as the player will need to find a way to get the money they win from the casino and into their bank account. This is what a third party site can be used for. The charges will be minimal as you are only using it sparingly and it does not negate any of the security risks.
Alternatively, the player can wait until they get home to withdraw the money straight into your bank account. If you trust your internet service when playing casino games on desktop, then you will be fine withdrawing money from mobile casino sites.
Therefore there is an issue when it comes to using the pay by phone bill deposit method however, there are several easy ways to get around it.
Which mobile providers can I use?
The number of mobile phone companies that are getting on board and providing this payment method for customers is increasing. That is because it is a positive aspect of the company but it does not cost them a thing. All of the money the player pays goes to the casino and the phone company, but the money they win is taken straight from their online casino. There is no downside to the phone companies. That is why so many providers offer this service such as:
O2
Vodafone
EE
Virgin
Sky
These are only a few phone providers that use the pay by phone deposit method and many more are expected to follow suit.
How do I find a mobile deposit casino?
Finding one of these online casinos is now extremely easy. One way is by asking your phone provider. They can tell you whether or not they provide the service themselves and if they do, what online casinos accept this deposit method.
Another way is far easier and requires a quick google. This will yield over a hundred results and the top ones are usually the best. Sites such as wizard slots actively advertise that they accept pay by phone deposits. This means that searching for such a service should bring up any casino site that wants players to use this payment method. Luckily, we here at wizard slots accept such a payment method. Head to our FAQ's page to find out more.
Conclusion
To summarise, there a number of benefits to using the pay by phone deposit method. From security to convenience it is easy to see why this payment method is increasing in popularity.
Plus, with this increase in popularity comes more providers and casinos willing to carry the service. This means that now is the best time to use a mobile deposit casino like wizard slots. Just make sure to read the terms and conditions.