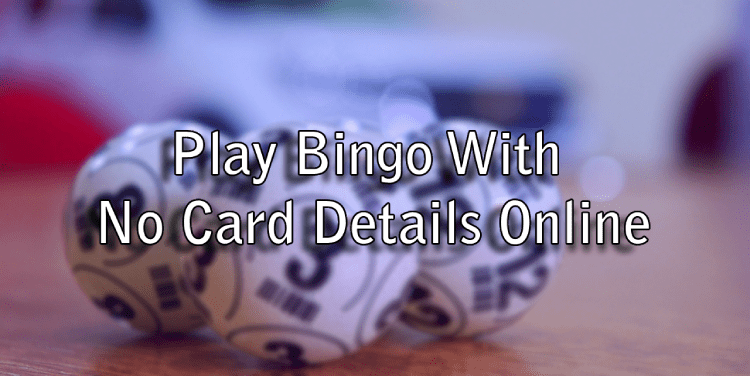 If you are someone who doesn't like to play bingo games using your card details, don't worry. 
In this blog post, we'll share the alternative ways you can place deposits to play your favourite bingo games without sharing your personal or bank details, including pay by mobile and e-wallets.
No Card Details Bingo – Play Games Online
Online casino sites have various deposit options, including ones where no details are required. These include pay by mobile, Neteller, PayPal, and Skrill. These are all great options for players who prefer to avoid using their personal bank details on various online casinos. 
All of these deposit options are super quick, convenient, and secure, too.
How Does Bingo With No Card Details Required Work?
Bingo with no card details works by finding an online casino that offers bingo games, as well as deposit options where you don't have to enter your card details. Even though online casinos have strict security measures in place, some players still do not like to use their credit card details when playing bingo games.
Another way to play bingo with no card details is to use pay by mobile or e-wallets like PayPal to make deposits. Using these options avoids you having to type in sensitive information such as your bank details. 
To play bingo with no card details, go to the make a deposit section of the My Account page. Next, select your no bank details deposit option, such as PayPal or pay by mobile. 
If you choose PayPal, you choose your deposit amount, and then you are taken to the PayPal site, where you confirm your deposit using your PayPal wallet. To pay by mobile, you simply type in your mobile number, choose a deposit amount and confirm your deposit by text; this amount is then deducted from your credit or added to your next monthly bill.
Can You Win Real Money From No Card Details Bingo?
In short, yes. You can potentially win real money from no card details bingo. 
If you receive any bonus funds or spins through a promotional offer, they are more than likely subject to wagering requirements, which means you must bet a stipulated amount before you can withdraw any winnings. Always read the terms and conditions carefully, as different promotional offers tend to have different wagering requirements. 
You have the chance of winning real money in online bingo, whatever deposit method you use, no matter if it's a no card details option like pay by mobile or PayPal or depositing with your card details. Here at Wizard Slots, all of our online casino games (including bingo) are real money games. So you bet real money for the chance to win real money, regardless of your chosen deposit method. 
And, like all casino and slot games, online bingo is a random game of chance where winning is not guaranteed.
Best Online Bingo Games To Play (No Card Details Required)
You can play a wide range of bingo games and slots online at Wizard Slots, with no card details required. Wizard Slots has various no card details deposit options, including pay by mobile, PayPal, Skrill and Neteller. 
Once you have made a deposit with your chosen deposit method, you can play some of our fantastic bingo games, including: