Big Blox
Here's a new online slots game from the guys at Yggdrasil Gaming. If you are looking for a simplistic slots game then look no further! "Big Blox" is sleek and tasteful; it incorporates a 'totem' theme, paired with the state or the art graphics. This is simply one of the best five reel slots game in the current market. The bonus and reward round are legendary to say the least, with a 'mega win' system designed to help the user achieve their biggest score yet. The totem head is a symbol used mainly by families and tribes, it is considered to be sacred as it has the ability to possess spirits. We hope it will become sacred symbol for you too.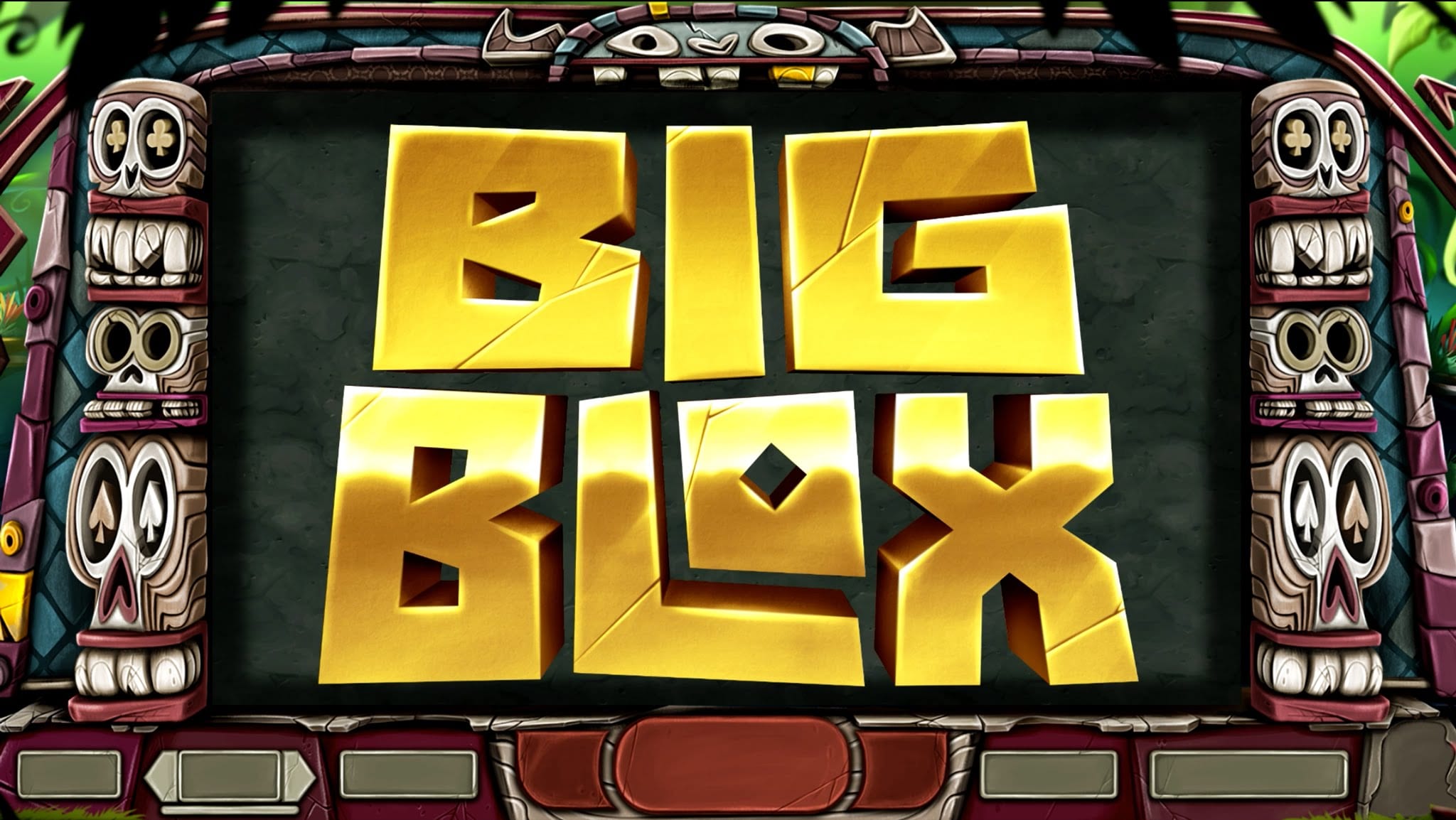 About the Developer
Developed by "Yggdrasil"; renown for developing state of the art slot games. The developers name "Yggdrasil" was actually founded on the basis of Viking Mythology. The branding represents an immense mythical tree that connects the nine worlds in Norse cosmology. They have also won "EGR B2B slots provider of the year", in both 2016 and 2017 and have an on-growing reputation within the online slots game community. "Yggdrasil" are one the of the leading pioneers in developing online casino games and what makes them special is the versatility and easy transition of their slot games between multiple devices and hardware. "Yggdrasil" has also developed the likes of:
Beauty and the beast
Seasons
Power plant
<Reptoids
Yggdrasil Gaming offer a range of games as well as desktop versions where you can play slots online.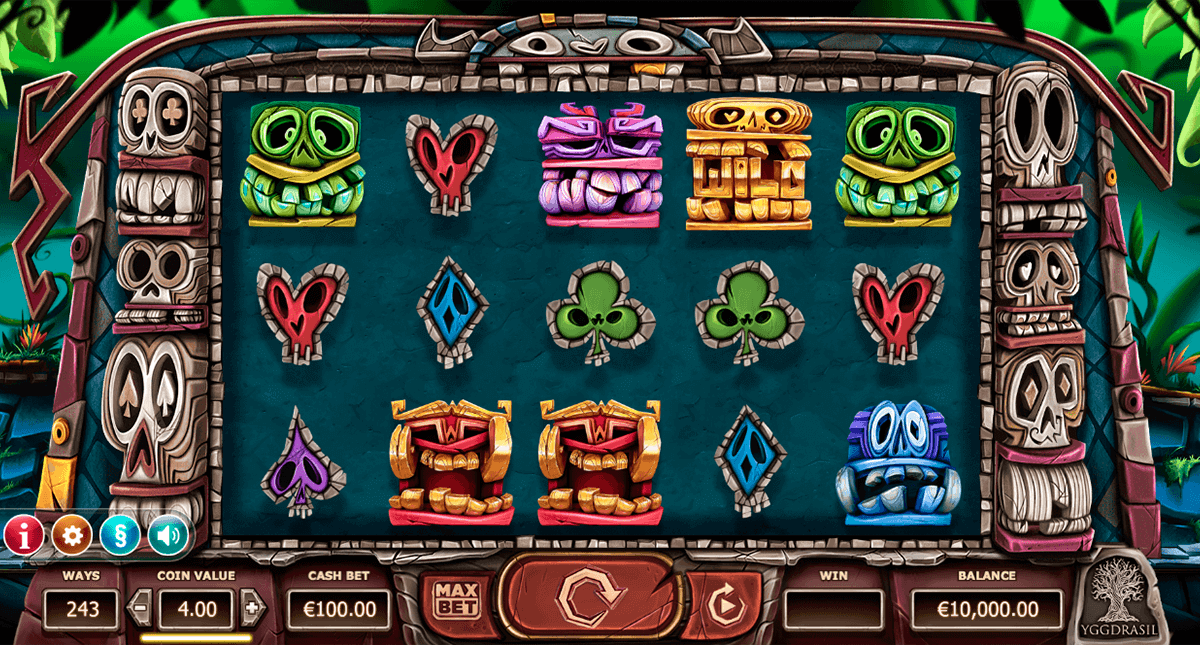 About the Game
The aim of the game is to collect as many coins as possible! There are many ways to accumulate coins in the game; however the easiest method would be to collect symbols. The coin system is ranked in chronological order: collect a symbol three, four and five times for a coin reward, the coin reward becomes greater for each symbol collected (maximum five). The symbols are broken down into low pay and high pay symbols. The low symbols consist of the card suites: clubs, hearts, diamonds and spades, with the coin reward ranging from 5 coins to 70 coins.

The high pay symbols comprise of different 'Totem Heads', ranging from a reward of 15 to 400 coins. However you should also look out for:
A free spin, this allows you to have a go without paying credits and is a fantastic way to add to your prize.
Wild symbols, this will substitute your basic symbols for winning symbols, increasing your reward.
Random Multiplier, this will randomly multiply a win.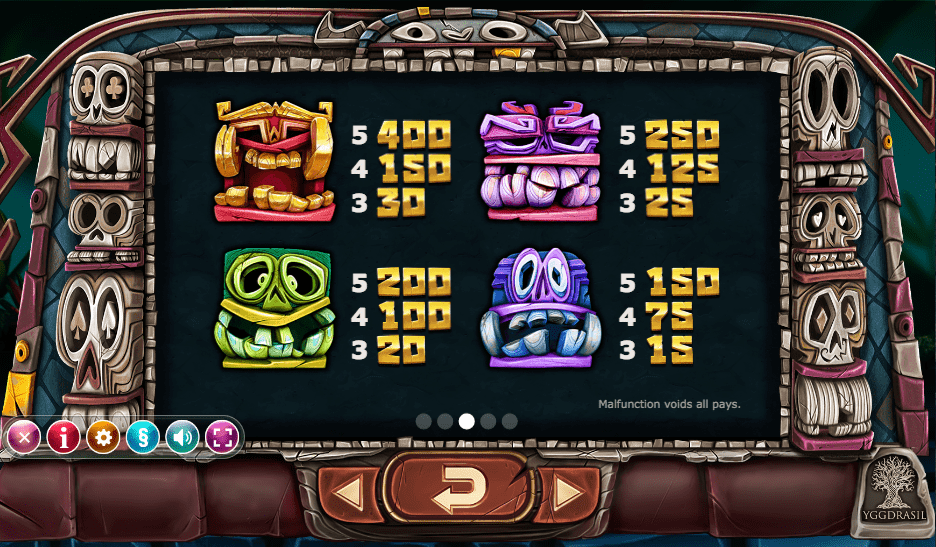 The Verdict
Big Blox is one of the best aesthetically pleasing slots games on the current market. The crisp sound effects are second to none and perfectly accompany the bold graphics. This game is easy to play and a perfect game for starters or a returning user looking for a less complicated game. However should you fancy something tense, be sure to try "Yggdrasil" "Vikings Go Wild". If you enjoyed Big Blox you might also like Bicicleta