Elementium Spin 16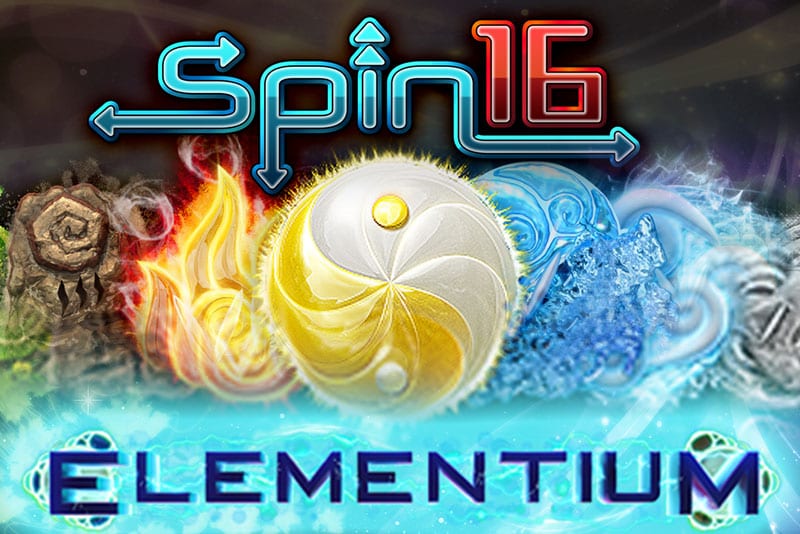 Ready for you to harness the elements in ways you thought only existed in your imagination with Elementium Spin 16: a slot brought to you via the power of online developers Saucify - play the latest online slots they released.
Fans of alchemy and things of that nature will no doubt be thoroughly entertained by this slot, it possesses all the inner-workings of a sure-fire hit. Elementium Spin 16 is as pretty as it is fortuitous, bringing in a currency that you never knew existed previously. You could call it magic, or you could just simply call it Elementium Spin 16.
Each of the symbols in this slot is represented by a different coloured (and shaped) symbol, thus making it incredibly easy for one to find themselves in the middle of a chemical reaction the likes you or your wallet has ever known. Be sure to read our full review below to see if this is the right fit for you.
Quick Links: Jimi Hendrix Video Slot | Guns and Roses Video Slot  | Asgardian Stones | Viking Gods | Viking Fire | Thunderstruck 2 | Siren Serenade
About the Developer
Ladies and gentlemen introducing Saucify: an established name in the online slot world, a company with roots that go deeper than what meets the eye. These guys are an established name in the industry, responsible for titles such as Monkey Business and Tails of New York.
Known previously as BetOnSoft, launching in 2006, Saucify has since become the result of a re-branding of sorts; emphasis now being focused on experiences and how they best reflect trends and player interests. These guys know what to do to create the best possible slot experiences out there, and they show no signs of letting up. Play more by Saucify on Wizard slots.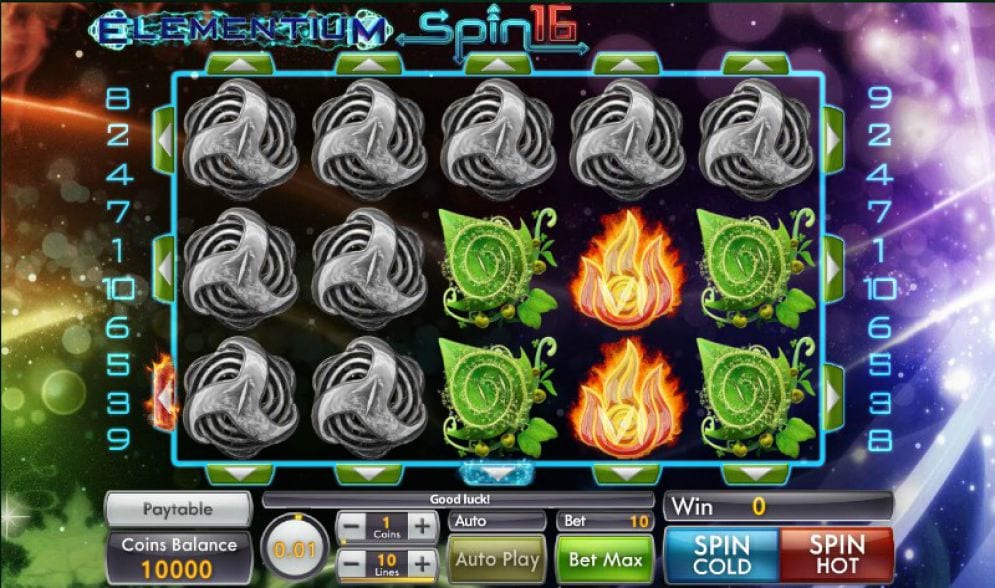 About the Game

This is probably one of the most beautiful slots we've had the pleasure of laying our eyes on. The symbols themselves represent a variety of different elements that all sport a different numerical based value. Elemental symbols include: fire, water, air, metal, ether, crystal, earth, wind and an organic material.
Every symbol is clearly separate from the other, featuring a different shape to accompany the already pretty colours that permeate throughout the symbol. The background is quite dull in comparison, but this is purposeful in order to focus your attention onto the symbols themselves and less so of the background. If you're looking for the best video slots based on graphics, check our guide!
Wilds and scatters also make an appearance in this slot. You also have the opportunity to match these symbols in whatever direction you wish, making it incredibly useful for players who are tired of the simple left to right formula. Not many slots give you this kind of freedom when it comes to playing. Which is why it is instrumental that you play this slot out for yourself. See below for our closing thoughts.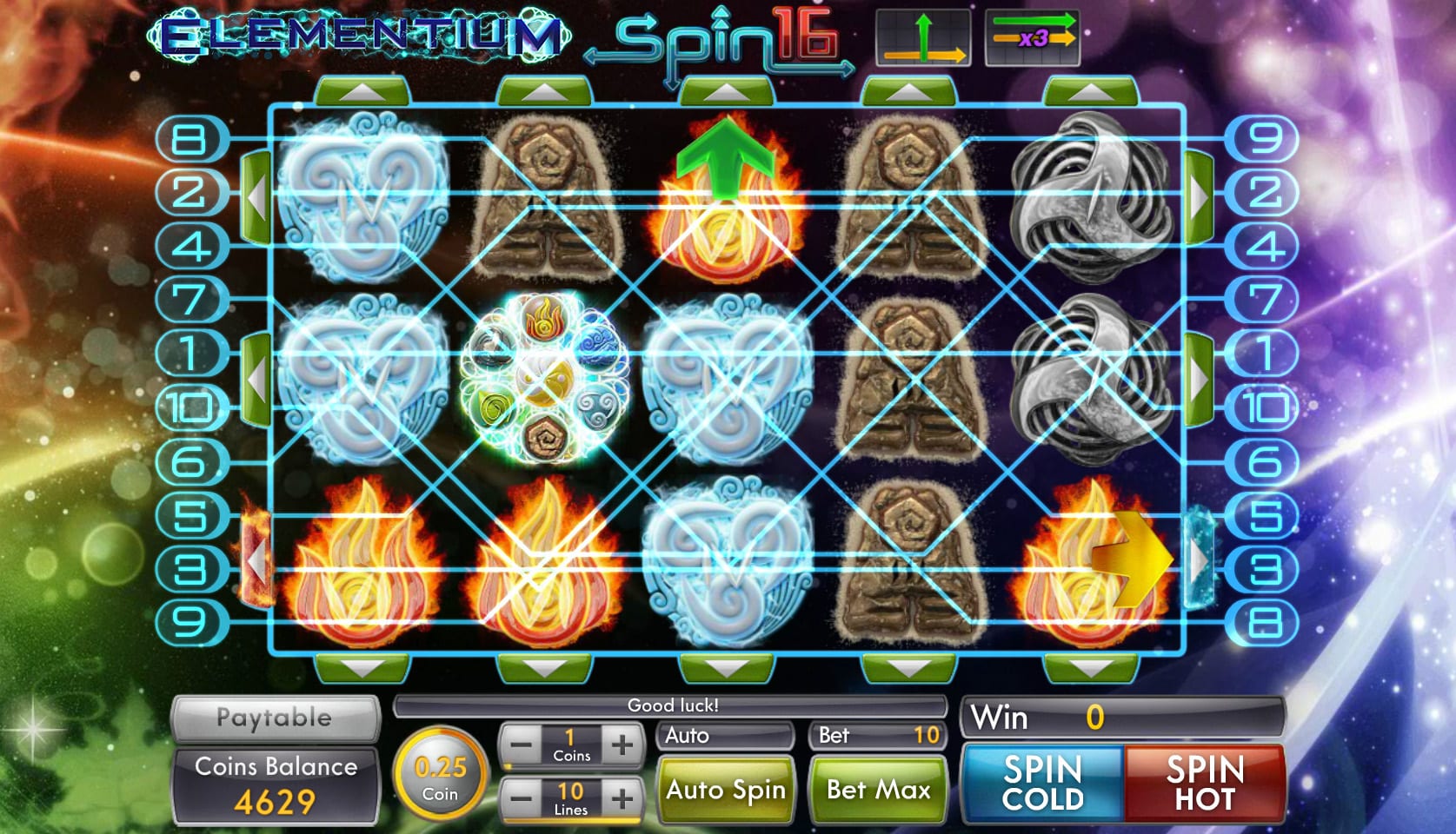 The Verdict
How often do you see miracles like this play out across reels, we'll answer that for you, never. Elementium Spin 16 is yet another feather in the cap of Saucify who continue to take new strides into this medium with each release. You don't want to miss out on this one, trust us, it's a favourite just waiting to be played. If you enjoyed Elementium Spin 16 you may also like Code 211