Wish Upon A Jackpot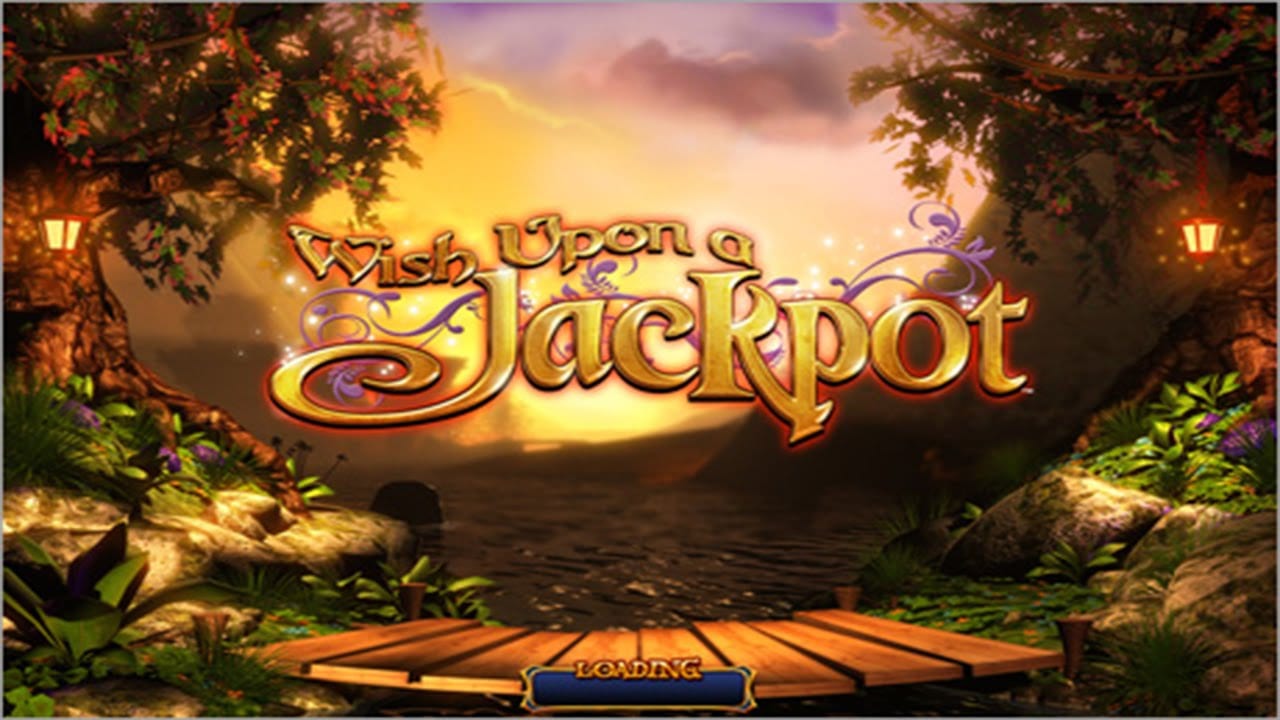 Once upon a time, there was an online casino games developer called Blueprint Gaming. One day, they designed and released a fairytale themed online casino slot game called Wish Upon a Jackpot. With 5 reels and 20 pay lines, this slot attempts to bring you to life and give you a happy ending.
In this article, we will tell you about this amazing game. And, trust us, when we tell you about all the great features of this game our noses will be staying the same size! If you want to try this one, play slots online now!
Wish Upon A Jackpot lives up to its name, offering a jackpot of 1000 times your stake. To earn the jackpot, you are equipped with the opportunity to play bonus features. But will Wish Upon a Jackpot really give you a happy ending? Find other games like Wish Upon A Jackpot below!
Quick Links: Jimi Hendrix Video Slot | Guns and Roses Video Slot  | Asgardian Stones | Viking Gods | Viking Fire | Thunderstruck 2 | Siren Serenade

About the Developer
The company, Blueprint Gaming, are the developers of Wish Upon a Jackpot. This definitely is not their first-ever release. Blueprint Gaming owns over 100,000 gaming terminals across Europe! They are an up and coming iGaming developer, who are experts in creating online casino slot games.
They create quirky, fun games, which attempt to release a childlike wonder from their players. They achieve this by using nostalgic themes that hark back to classic cinema, storytelling and computer gaming. For another title from this developer, the likes of Mars Attacks is worth checking out if you want to continue to play slots game. If you are going to play online casino slot games, play in a trusted casino, like Easy Slots!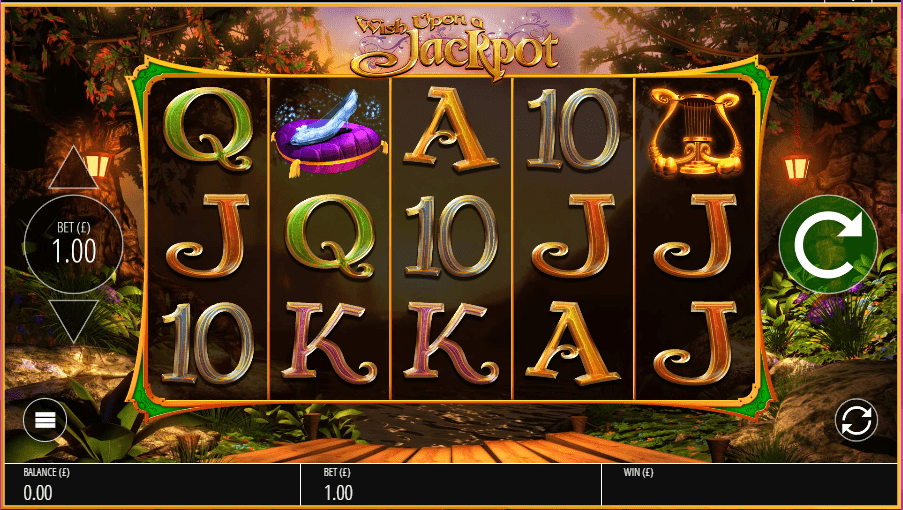 | | | | |
| --- | --- | --- | --- |
| Developer: | Blueprint | Features: | FreeSpins, Jackpot, Mystery Win Bonus Spin |
| RTP: | 92.46% | Paylines: | 20 |
| Min Bet: | 0.20 | Max Bet: | 10 |

About the Game
We really enjoyed this online casino slot game. The 3D rendered animations reminded us of classic kid's films, like Shrek! The game is set in a magical enchanted forest. If you chose to go on this adventure, you will be surrounded by beautiful trees, bright red toadstools, lily pads and wholesome cottages.
Take a journey into this dreamlike setting and win riches beyond your wildest expectations! Are you all set to start your adventure when you play one of the top-rated UK slots? Yes, that's correct, this game was ranked as one of the best online casino slot games of this year! We are not surprised. Because, after playing this game, we personally left a trail of breadcrumbs.
We needed to get back to playing Wish Upon a Jackpot as fast as possible! Being featured on this list is a massive achievement for Blueprint Gaming. We feel that this award is foreshadowing a major increase in notoriety for the company!
In this game, you will come across some iconic fairy tale characters. This includes The Big Bad Wolf, The Three Little Pigs, The Gingerbread Man and Prince Charming. All these characters can be found on the reels of the game. The game is a tribute to fairy tale storytelling, and we thoroughly enjoyed the unexpected arrival of all of these famous characters!
The familiarity with these fairy tale icons make the game accessible and more enjoyable to play. Otherwise, the reels contain the expected symbols of the green Queen symbol, the pink King symbol, the red Jack and an orange Ace.
You can also land on picture symbols, such as Cinderella's lost glass slipper, a castle resembling the iconic Disney castle and the wild frog symbol (but please try not to kiss the slimy little thing!). There is a pay table available at the bottom of the screen, which is written on a pumpkin, whereas, the spin button is written upon an apple – healthy!
In addition, many players would be excited to find out that the Fairy Godmother is present this game. Although, this is the version of the character from the Cinderella and not the Shrek movie. She brings you nothing but joy, as she wields the power to randomly influence your reels with a wave of her magic wand, and she does so kindly.
As for other features, there are Pinocchio Wilds. These have the ability to turn a reel position wild. This then gives you a new pay-out which considers the new placement. Meanwhile, the Puss in Wilds will turn symbols either side of it into wild symbols. Also, The Fairy Win Spin guarantees you a big win, which we know you will celebrate, and the Bonus Award will trigger 1 of the 4 main feature rounds.
Finally, there are plenty of extra bonuses featured in this game. This includes The Three Little Pigs Bonus, Rapunzel Free Spins, The Jack and the Beanstalk and Rumpelstiltskin's Deal Maker Bonus. Each of these bonuses is related to the famous story of which they reference. Unlike many slot games, these are not just characters thrown into the game for familiarity. The developers of Wish Upon a Jackpot have thought hard to incorporate them in a way that plays and feels natural.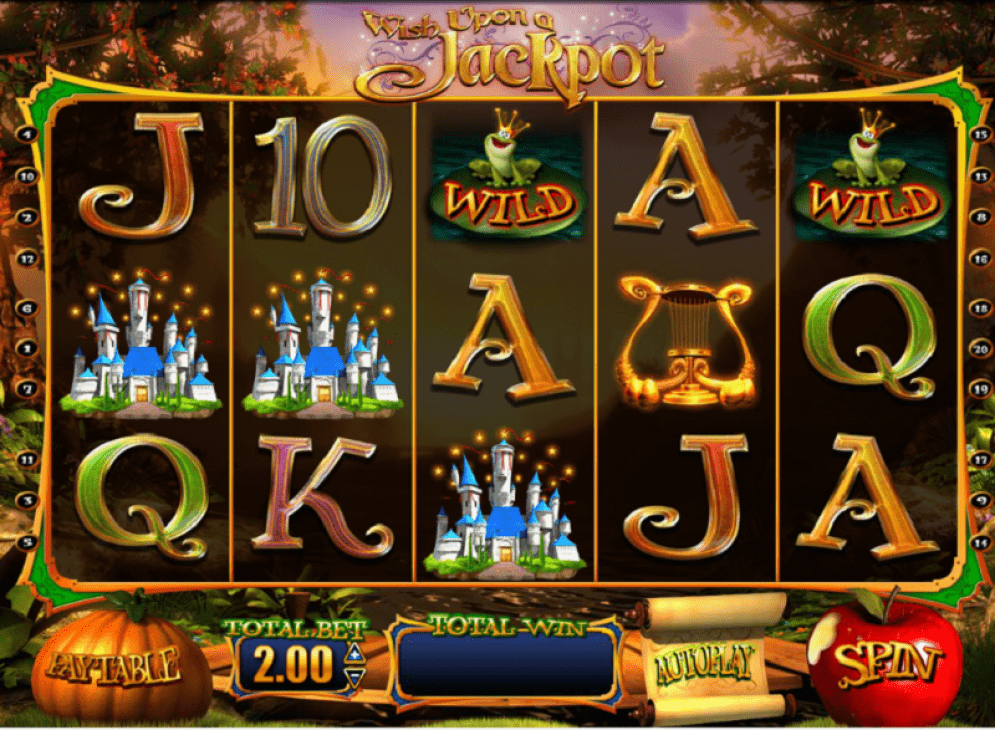 The Verdict
We really enjoyed this great online casino slot game. The theme is executed perfectly. It is nostalgic, fun and easy to play. The gameplay is fantastic. There is an abundance of opportunities to win. There are many complex features and bonuses, which always make you feel like you are making progress through the game. Visually, the game is very appealing.
Aforementioned, there is a conscious effort to reference Shrek. Not just through the characters the game chooses to present, but also with the 3D style presentation. The game is set in the countryside, as well as swampish terrain.
But, also Disney films, in general, are being referenced to in this fun game. For instance, the font used on the title bears a striking resemblance to the Aladdin film. A great game we cannot recommend enough.
If you enjoyed Wish Upon A Jackpot, continue the adventure to Dragon Slot.