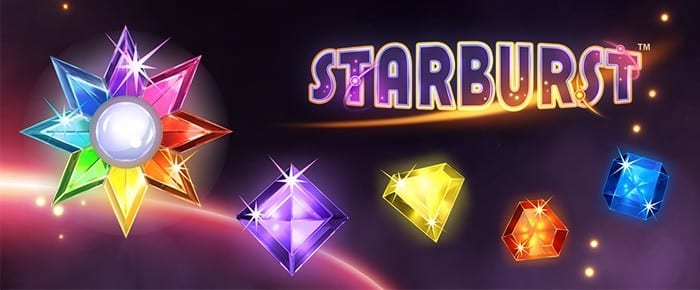 In 2020-21, iGaming platforms broke all records, uk online slots casinos became increasingly popular, and new slots were in higher demand than ever. Gamers wanted more, punters had better options, and everyone has gotten on the train of online gambling.
It's stress-free – it's convenient – it's fun. What's not to like? These are the reasons gambling online has become a steadily popular activity among new and seasoned punters alike. And they are bound to take that same enthusiasm into 2022.
One of the major reasons behind that is their availability on mobile phones. The more convenient something becomes, it is human nature to claw onto it. The nature of punters is to find easy ways to play, and betting on mobile slots allows them to do just that.
But, like everything else, mobile slots too have titles that stand out. These titles are some of the most preferred slot games uk titles by punters in today's iGaming landscape:
Mobile Slot Game

RTP &

Volatility

Paylines

Betting Range

Jackpot/Max Win

96.1%  

Low  

5 reels with 10 paylines

£0.10 - £100

 500x

96.24%  

Medium

5 reels with 20 paylines

20p - £60

2000x

95.04% 

High

5 reels and 10 paylines

 

£0.20 - £75

2000x

96.31% 

Medium

 

5 reels and 25 paylines

£0.25 - £25

3,680x

96% 

High

 

6 reels and 117,649 paylines

£0.20 - £20

12,000x

96.8% 

High

 

5 reels with 9 paylines

9p - £18

 

13,888x

 

96.6% 

Medium - High

243 paylines

 

£0.25 - £125

1,080x 

95.04% 

Medium

 

5 reels and 20 paylines

£0.20 - £100

Mini. Minor. Major. and Grand Jackpot worth 20x, 50x, 150x, and 500x

96.24% 

Medium

 

5 reels and 20 paylines

£20 - £60

 

400x jackpot

95.3% 

High

5 reels and 25 paylines

 

25p - £50

 

10,000x

Legacy of the Wild

96.06% 

Medium - High

5 reels and 40 paylines

 

40p - £2000

750x

Release the Kraken

96.5% 

High

 

5 reels and 20 paylines

£0.20 - £100

10,000x

95.97% 

Medium - High

 

5 reels and 20 paylines

£0.20 - £50

37,500x

500 free spins on Wizard Slots

96.12% 

High

 

5 reels and 10 paylines

10p - £80

5,000x

Rise of Egypt/Rise of Egypt Deluxe Edition

95.82% 

Low - Medium

 

5 reels with 20 paylines

 

£0.20 - £100

 

1000x

Big Blox

96.2% 

Low

5 head-to-head reels

 

£0.25 - £125

 

400x

Blue Wizard

96.51% 

Low - Medium

5 reels and 30 paylines

 

£0.10 - £500

 

20,000x

Hyper Gold: Link & Win

96.08% 

High

5 reels and 25 paylines

 

20p - £20

 

£25,000

95.4% 

Medium

5 reels and 25 paylines

 

25p - £12.5

 

950x

Solar Temple

95.22% 

Medium

5 reels and 25 paylines

 

20p - £100

 

20,000x
*All of the above values are subject to change at any time.

What are Mobile Slot Games?
Mobile slots are casino slot games that support gameplay on smartphone devices, i.e. Android and iOS. It wasn't too long ago when punters could only wager through laptops or desktop computers. There were two reasons behind it; mobile phones didn't support them, and the websites were not optimised properly.
However, we live in an era of smartphones. Almost everything you know and get done is through mobile phones. So, casinos aren't much different, and iGaming platforms strive every day to provide mobile phone users with better betting opportunities.
Enter mobile phone slots. The developers of these games do their job by providing viable support to hand-held devices and ensuring that people who play them on websites have an optimal experience. Thus, leading to greater numbers in gameplay and betting over a mobile.
While not all mobile slots have their designated games, most work flawlessly on mobile phones. For instance, a title like Starburst is available to play on both websites and as a downloadable application on mobile phone apps.
This is why many seasoned punters prefer to bet through their phones on the go. So, if you were to sum the benefit of using mobile phone slots with one would, it would be 'accessibility'. Mobile slots enable you to enjoy hundreds of games and bet without any hassle regardless of where you are.
Why Play Slot Machines with my Mobile Device?
The main reason many punters prefer to bet on mobile slots is their mobility. If you can do an activity you enjoy, and it gives you a chance to win money, why wouldn't you do it? Many punters today wouldn't have thought of using iGaming platforms before smartphones.
That's how easy they make it for punters. But, to help you understand it in-depth, let us analyse some advantages:
Pros:
Convenience: The number one advantage of playing slots on a mobile phone is convenience. You can take your betting adventure anywhere you like, without having to commit yourself to one place.
Popularity: The popularity of mobile phone slots is through the roof. This makes it one of the most worthwhile ideas to play through a smartphone.
Feature-Rich Slots: Developers make mobile slots with special care. This means better features and way more options than some traditional slots.
Variation: From one game to another, mobile slots offer unmatched variation. For instance, you can find many variations for games like Cash Bonanza.
Better Optimisation: Developers make each slot game today with smartphones in mind, ensuring optimisation.
While the disadvantages aren't that many or that problematic, here are some things some people might find inconvenient.
Cons:
Playing two at a time: Switching between slots isn't exactly ideal if you plan to bet on various games at a time
Classic or Older games are not as smooth in gameplay: Some classic titles still aren't optimised for phones.
The cons fail to outweigh the pros. Moreover, punters have already seemingly migrated to betting through their phones nowadays. So, if you're looking for a good reason to play with your phone, then this is it.
Selecting the Best Smartphone Slots
When it comes to slots on mobile phones, are they any different than their desktop counterparts? To clear the confusion, they are the same slots; they are just available on mobile phones. However, there is certainly an upgrade in each of their aspects.
The most significant update is in their visuals. Mobile-phone friendly slots look way better on a smaller screen than some classic slots looked on their bigger counterparts. Playing mobile slots offers much more flexibility in switching between activities. For instance, calling a friend while playing these slots or checking your emails.
But, general benefits aside, these mobile slots offer way more features. For instance, iGaming platforms like Wizard Slots offer extensive support for mobile phone users. This includes their Pay-and-Play feature, which allows you to make deposits straight from your mobile.
So, it doesn't only make it a convenient experience, but also a very fulfilling one. But how do you go about selecting the best smartphone slots? What do you need to keep in mind when doing so? Here are some of the things you need to remember.
Betting Prowess:
One of the first things you need to keep in mind is the betting space. How much does a mobile slot allow you to wager, and how much can you withdraw? For example, some mobile slots give you the space to bet only £0.10 and win £100 at a time. In contrast, others may offer a £5000 withdrawal limit in one sitting.
Multiplier Value:
How much does the multiplier offer? A multiplier is the value by which your bet gets multiplied to determine the win amount. Some slots offer as much as 5000x multiplier as the maximum win. Meaning, if you wager £1, you can win up to £5000 in that same session. So, is it something important to you? If so, choose a game that offers a higher multiplier value.
Developer's Reputation:
The Developer's reputation comes in handy when talking about top mobile slots. A lacklustre development will make the game a horrible experience on any smartphone. So, if a developer like NetEnt or Big Time Gaming makes these slot games, you know it will be a smooth experience.
User Ratings:
The best thing to believe in such cases is word of mouth from other users. What do they think about certain games? Is it rated highly on iGaming platforms and application stores? If so, then choosing a game with a higher rating will always pay off.
Bonuses And Promotions:
Bonuses and promotions vary with each slot. Some offer high rewards and over the top bonuses, while other slots rely on their gameplay and 'fun-factor' to attract punters. So, you need to make sure you pick the slot that offers both.
RTP:
RTP or return to player is the value each slot offers. Some offer a mediocre 75% RTP while others go as high as 96%, and you will be getting this much return on your wager. So, picking a slot game with at least 95% RTP should be your priority.
Paylines/Reels:
This section depends on preference. Many seasoned punters like to play high-stakes, so their idea is to make sure they pick a mobile slot game with paylines as much as 10, with 3x5 reels at least. So, you should consider this if you wish to play quickly and win more, or vice versa.
Max/Min Bet:
How much can you withdraw, and how much can you bet? As mentioned before, some slots offer £0.10 at the very least. But, what about withdrawals? Some might let you win £50,000 but won't let you withdraw more than £10,000 at a time. Go through the rules and see which slots offer the most lucrative betting ratio.
Mobile Phone Compatibility:
This one should go without saying, but you need to be careful when picking the latest mobile slot games. Some may not support the latest Android devices, while others struggle with older ones. Pick the ones that are famous and updated regularly by their developers.
Graphics & Visuals:
Lastly, if you wish to stare into a screen for hours, you might as well stare into something attractive. The best Mobile Slot games usually offer intriguing visuals, but 3D graphics and options to enhance them always stand out, so pick the slot game that offers it.
Top 20 Mobile Slots to Play in 2022
Now that we know some of the key elements let us see the top 20 mobile slots you can play in 2022.
Starburst
Starburst is a 5-reel slot game. The NetEnt adventure-based slot game offers 10 lines, each presenting a different value. The symbols offer bright colours and various designs of gems and stars. With a generous RTP of 96.1%, the max bet you can place is £100, whereas the minimum amount is £0.10.
9 Pots of Gold
9 Pots of Gold is perhaps the most-fun Irish luck themed game for mobile users. You can play across 5 reels and 20 paylines. The chance to take a 2,000x jackpot in this game, along with 96.24% RTP, should be reason enough to tempt you to play this. However, symbols such as 4 leaf clovers give you a chance to win as much as 125x of your total wager.
Book of Gold: Double Chance
Book of Gold takes you back to ancient Egypt with its intriguing theme and outstanding visuals. 3D graphics offer the blend of colours by gold synonymous with ancient Egypt. The RTP of this visually appealing title is 95.04%, whereas the max betting option is £75, with the minimum being £0.20. But, the chance of landing 5 books symbols will give you a multiplier of 200x your bet.
Jungle Jim Eldorado
Jungle Jim El Dorado is one of the most intriguing mobile slots available today. Its jungle-themed visuals, along with 25 Paylines, offer a 15x multiplier. The minimum and maximum bet are on the lower side, with £0.25 the minimum and £25 the maximum. However, the RTP of 96.31% more than makes up for the low betting ranges. Moreover, it is one of the few slot titles offering free spins, with 3x of your wager in the multiple-trail mode.
Bonanza
Bonanza is a classic-themed digging adventure. The 3D graphics of this game, along with a variety of intriguing symbols such as Jack, Queen, K and gemstones, make it a visual treat. However, the real treat for punters is a 96% RTP with a whopping 117,649 Paylines. It is an ideal slot game for players on mobile phones, as it shines bright on smaller screens.
Dead or A Wild
Dead or a Wild puts you in the boots of a gunslinger in America's Wild West. The 5-reel game offers a 3-row coin slot and 9 bet lines. The theme and visual of this game stand out on mobile phone devices. However, you should be more interested in its generous 96.8% RTP rate, with a max bet of £18. This slot game is a blend of high winning chances and fun.
Twin Spin
Twin Spin is one of the most intriguing mobile slot games, mainly because of its accessibility and appealing visuals. The game offers you a total of 243 ways of winning; many slots cannot claim that. With an RTP of 96.6%, you have a chance to wager a maximum of £125. But, the most intriguing factor for you should be the chance to win 1,080x your wager.
Buffalo Power: Hold and Win
Buffalo Power is one of the most visually appealing animal kingdom-themed mobile slot games available today. With symbols such as Wolves, Cougars, Eagles and of course, Buffalos, the game offers you a 95.04% RTP. You can bet between £0.20 to £100. However, the jackpot offer includes a Grand Jackpot, which gives you 500x your total bet. Others include the Mini, Minor, and Major Jackpots, valued at 20x, 50x, and 150x.
9 Masks of Fire
9 Masks of fire is unique because of its intriguing African-themed gameplay. The visually appealing game offers you 5 reels and 20 paylines. You have the chance to bet at least £20 from your mobile to the maximum of £60. The RTP is a high-valued 96.24%, with a jackpot of 400x your total bet.
Fluffy Too
Fluffy Too is yet another title for animal lovers, as the symbols portray your furry friends. The RTP of Fluffy Too is 95.3%, with a max bet of £50. The game has a soft and welcoming theme with intriguing visuals. However, the game's cuteness is the only thing that stands out for some until they see the 10,000x jackpot.
Legacy of the Wild
Legacy of the Wild is a visually stunning mobile slot game for mobile phone users. With a chance to take £2000 in one sitting, this game offers a fine RTP of 96.06%. The maximum jackpot is 750x your original wager. But, the visuals of this game and symbols such as the sorceress and the ogre truly stand out on any mobile phone screen.
Release the Kraken
This classic pirate-themed game offers a lot of loot for punters. Release the Kraken is one of the few games that offer a 96.5% RTP. The primary symbol of this game is the Kraken, aka the jackpot, which offers 25x your original in a 5 Payline theme. But, the appealing visuals of this game will surely embellish your mobile screen.
Gonzo's Quest
Gonzo's Quest takes up the mantle of adventure games and pushes it up a notch. This intriguing game offers 5 reels and 20 paylines. The Eldorado themed slot offers 500 free spins if you play it on Wizard Slots. Moreover, the 95.97% RTP will surely make you want to play it.
Fishin' Frenzy
Fishin' Frenzy takes you on a cruising adventure to the oceans with its entailing symbols and intriguing visuals. The 5-reel and 10 Payline mobile slot game offers 10, 15, and 20 free spins with the fisherman scatter symbol. Moreover, you get a 96.12% RTP and a jackpot of 50x your deposit.
Rise of Egypt
Rise of Egypt is yet another adventure to ancient Egypt, with an intriguing set of symbols and astounding visuals. The game lets you bet a maximum of £100 on a 5-reel with 20 Paylines. The RTP is a bit on the lower side with 95.82%, but it's still a lot considering it lets you win 50x your original wager.
Big Blox
Big Blox is a Yggdrasil special with simplistic nature but astonishing visuals. The symbol design features an interesting variety. The slot itself comes with an RTP of 96.2% and a max bet of £100, along with a jackpot of 400x on 5 head-to-head reels.
Blue Wizard
Blue Wizard offers more visual feats than winning ones. However, the game still stands on its own as a popular title with an RTP of 96.51%. The gameplay entails 5-reels, 3 rows and 30 paylines, with the chance of a max win of 20,000x your bet!
Hyper Gold: Link & Win
Hyper Gold features a gold-centric theme, with gold blocks A, Q, K and gold coins as the main symbol. The max bet is £20, with the chance to win £25,000 on a 96.08% RTP. The bonus feature includes free spins on at least a £20 deposit.
Shaman's Dream
Shaman's Dream is perhaps one of the most unique game designs on this list with its Native-American design. You get a 95.4% RTP on 25 Paylines, a max bet of £50 and a jackpot of 950x your original wager.
Solar Temple
Solar Temple is the last name on this list, with interesting gameplay and symbols synonymous with ancient temples. The RTP is 95.22%, but you get a chance to win 20,000x your original stake.
Best Mobile Apps to Play Slots
If you wish to play these games, then you can only find a couple of them on the application stores of either Google or Apple. However, most of them do not have a dedicated application. So, what do you do? You use a platform that helps you play each of these games without downloading them or using your mobile browser.
Using a dedicated platform would make it easier for you to manage deposits and withdrawals. Wizard slots allow you to do just that. You can play all of these games and many more by downloading and setting it up.
Play 800+ Mobile Slots on Wizard Slots Free
You can sign up for Wizard Slots and bask in the benefits that it offers to regular and new punters. Wizard Slots is one of the few iGaming platforms which allows you to pay through your phone. This is highly convenient for mobile phone users.
Moreover, it features some of the best games from top-notch developers such as NetEnt, Microgaming, NextGen, and Big Time Gaming (the developers of Megaways). Besides that, the platform offers 800+ slot games, including lucrative promotions and bonuses.
*All values (Bet Levels, Maximum Wins etc.) mentioned in relation to the slot games are subject to change at any time.