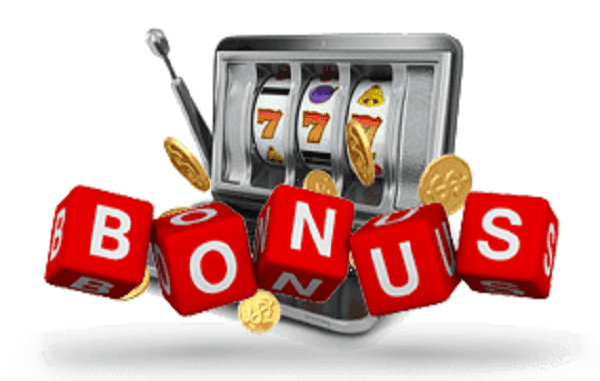 A deposit at an online casino is money that players use as a wager on the casino games they may play. In terms of slot games, this wager is set between the betting ranges before the players spin the reels. If the player manages to line up 3 or more of the slot symbols, they will win a multiplication of this wager.
The real money prize amount will differ between games, types of symbols and how many are in a pay line. Most crucially, the prize depends on how much you put forward as a wager.

How to place a deposit at a mobile casino
When a player first signs up to an slots online casino, they will be asked to select a payment method. This will determine how they choose to put money into their casino account to be used on the site. These methods include:
Bank transfer: by providing your card details, players will be able to transfer money directly from their bank account into their online casino account.
Third-party sites: these third party, digital wallet sites like PayPal remove the need for players to directly make payments from their bank. Players can deposit into the third party site and then onto the online casino. This adds an extra layer of security to the deposit payments however, you may be charged to use these services
Cryptocurrency: This is a digital currency that comes with its own unique code which makes every transaction easy to trace. The downside is that not every online casino accepts cryptocurrency but most crucially, this digital value is tied with its value on the stock market. This means that its value will change from day to day.
All of these deposit methods come with their own negatives. There is one, more recently added, deposit method that we are yet to discuss. That is the deposit by mobile bill method to play online slot games.
What is the deposit by mobile bill method?
The deposit by mobile slots method allows players to use their phone bill as a deposit method. Instead of making lots of individual payments, the player has all of the money they use as a deposit at an online casino that month added to their mobile phone bill. This means that the casino deposits are paid in one, accumulated amount alongside the player's phone bill. To deposit by mobile bill the player must:
Choose pay by mobile phone bill as their deposit method
Choose the amount they wish to deposit
Enter their mobile number
Wait for the confirmation text message to arrive
Enter this code into the online casino
The casino will then send its own confirmation message
This deposit amount will then be added to a tally to be paid with your mobile bill.
Why use pay by mobile bill slots?
There are a number of benefits that come with using the deposit by phone bill method. These counteract some of the negatives of the previous deposit methods which we have already discussed. The benefits of the deposit by mobile phone bill include:
Security: with deposit by mobile bill, there is no need to upload your card details to the online casino site. This significantly reduces the security risks of making deposits as unfriendly eyes can no longer find your bank details online.
Convenience: deposit by mobile bill also removes the need for players to continuously make individual deposits. When paying for anything using your bank account, you may incur waiting periods. This is not present with deposit by mobile and there are no pending periods. This speeds up the process of playing slots online. Just make sure that you keep track of how much you are paying over the course of the month.
No additional charges: with third party sites, players may be charged extra for using the service. This means that the player has less money to use to play slots. With the deposit by mobile bill method, there are no extra charges. The player only pays for the money they use as a deposit and that is all.
Players might be thinking to themselves, why combine mobile phone bills and deposit methods? The answer to that is that these benefits are especially helpful when playing mobile slots.
Can I play slots on my mobile?
With the introduction of smartphones to the general population, we now have access to the internet whilst on the go. This means that we can play at online casinos when we are out and about. However, the problem with this is that players must connect to all manner of internet connections, the security levels of which is unknown. That is why it is important that the player does not need to keep making individual deposits via their bank. With no money being transferred, there is no chance of it being stolen.
The player can play all sorts of casino games on their mobile such as:
Poker
Roulette
Blackjack
Bingo
It is slot games that players seem to like most as nearly 70% of mobile players choose to play mobile slots.
Best mobile slots to play in 2021
Mobile slots have the advantage of being able to be shown over different screens. This often leads to the game having multiple bonus rounds. Plus, these slots break more ground instead of trying to replicate brick and mortar casino games, as desktop slots often do. If you are new to mobile slots, why not try one of these:
Great Rhino: the 5 reels of Great Rhino are plonked down right in the middle of the African plains. Pragmatic Play does a great job of bringing this location to life, dotting the reels with varied wildlife from the area. The symbols here are the giraffe, flamingos, crocodiles, Meercats and lions. The most valuable symbol is the titular rhino and will reward players with 20x their stake for 5 across a pay line. This rhino is also the slots wild symbol. This wild is active during the free spins feature as well as the games super re-spins bonus. The slot has an RTP of 96.5% and can be played from between 20p and £100 per spin.
Extreme Fishing: this 5 reel slot from Lightning Box games is perfect for mobile phones with its numerous bonus games. Alongside the free spins feature, players will find a fishing mini-game, where the aim is to catch as many fish as possible to win a multiplier of their stake. The player is adrift at sea, trying to match up the different varieties of fish on the reels. Watch out for the shark attack feature which will cause sharks to swim across the reels turning symbols into wilds. This is a slot with an RTP rate of 95.84%, high volatility and a max jackpot of 1500x your stake.
You can find both of these mobile slots right here at wizard slots.
The limitation of deposit by mobile bill
Whilst you get some added security benefits when using the deposit by mobile and get to play some fantastic mobile slots worry-free, there is still one big limitation.
Just because the money that you use a deposit over the course of the month is added to your phone bill, this does not mean that your potential winnings will be removed. In short, the player will need to find a separate method to withdraw funds when using the deposit by mobile bill method.
Don't worry, there are some solutions to this issue.
How to withdraw money from a mobile deposit casino
There are some other ways to withdraw money from an online casino. These include:
Third-party sites: as mentioned before, the player does not need to link their bank account to withdraw money from an online casino. They can use a digital wallet to protect themselves.
Wait: the player does not need to withdraw any possible winnings immediately when playing mobile slots. If you wait until you are connected to an internet connection that you trust, you can withdraw the money you may win straight into your account.
Cryptocurrency: the biggest benefit to using cryptocurrency is that its digital code can be traced. By withdrawing funds in this form, players can easily keep a track of their winnings. If you are worried about its value changing it its best to exchange this to normal currency as soon as possible.
Whilst there is a big limitation to the deposit by mobile bill casino, there are some tricks you can use to get around it.
Terms and Conditions at Mobile Casinos
When signing up to use an online casino you will be asked to read through a set of terms and conditions. These will detail the risk and reward nature of gambling as well as list the payment methods that the site accepts. If you wish to use the deposit by mobile bill method, always make sure that you thoroughly read the terms and conditions before you make your first deposit.
Players will also be asked to read terms and conditions when signing up to pay with deposit by mobile casinos. These rules are put in place to inform and protect customers so read the wizard slots terms before you do anything.
*All values (Bet Levels, Maximum Wins etc.) mentioned in relation to this slot game are subject to change at any time.