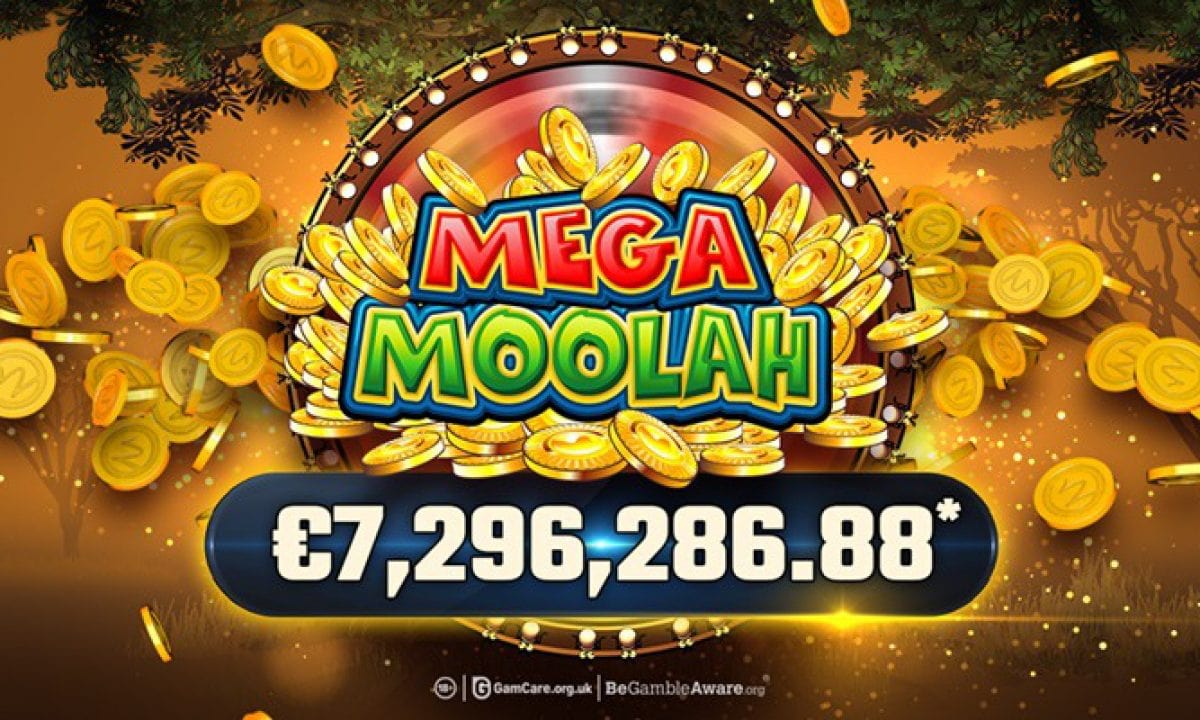 Whether you're a regular or a newcomer at online casinos, you must know about the most popular progressive jackpot slot: Mega Moolah from Microgaming! Today we're going to answer a simple yet constantly asked question - how does Mega Moolah work? 
For those of you who don't know, progressive jackpots are constantly growing jackpots, and Mega Moolah offers you the opportunity to win one of the largest progressive jackpots available! Over the last 12 years, over 60 players have won a massive fortune through the Mega Moolah slot game. Yet, many players are still unsure if they can earn real money from it. We'll dispel all such false rumours in this detailed guide on how Mega Moolah works! 
If you're interested in giving the Mega Moolah slot or another online slot game a try, you can check them out here at Wizard Slots. We've got a large library of 1,000+ online slots. For now, let's get back to how Mega Moolah works!
What Is A Mega Moolah Slot? 
Before we can get to how Mega Moolah works, you need to be clear on what it is. Mega Moolah is an online slot game developed by Microgaming. It was launched in November 2006 and has become a benchmark for slots with progressive jackpots online. 
When you play the Mega Moolah slot game, you'll encounter 4 tiers of progressive jackpots that are winnable. The Mega Jackpot is the biggest of them all, and has continued to this day, starting with £1,000,000. If you're interested in trying Mega Moolah, you can find it at various reliable online casinos such as Wizard Slots. 
How Does Mega Moolah Work? 
So, how does Mega Moolah work? First, it's a 5-reel slot with 3 rows and 25 possible paylines. The pay lines in this slot pay from left to right, and you can get payouts by landing 3 or more matching symbols on a payline (starting from the leftmost reel). 
You can win 4 possible progressive jackpots in the Mega Moolah slot game, and they are:
Mega Jackpot

Major Jackpot

Minor Jackpot

Mini Jackpot 
The Mega Jackpot is the most sought-after prize as it's the largest. Every time a player makes a bet on the Mega Moolah slot game, a small portion of this bet gets added to the progressive jackpot. This process repeats itself until the prizes are won; once won, the values return to their seed value, and in the case of the Mega jackpot, this is £1,000,000. However, until this occurs, the prize money will keep increasing!
Does Mega Moolah Pay Real Money? 
Let's end this false rumour once and for all - Mega Moolah does pay real money to winners! Otherwise, why would everyone be playing it? What would they be winning? If you ask us, it's a valid question given the astounding jackpot sizes. After all, how often do you see online slot machines that pay out a jackpot in the multiple millions? 
However, that's the wonder of Mega Moolah. It has been around for decades and has awarded millions to a handful of individuals! Understandably, people may get confused with the Mega Moolah Jackpot because of the differences in countries' respective currencies. For example, you may win 10,000,000 in Canadian dollars; however, in Euros, that would amount to around 6,593,000. That's still a pretty incredible win if you ask us! Regardless, every winner of the Mega Moolah jackpot always wins real money in the advertised amount in their local currency. 
How Do You Win The Jackpot On Mega Moolah? 
Wondering how you can win the Jackpot on Mega Moolah? As mentioned before, there are 4 progressive Jackpots. Each of these Jackpots is available through the Mega Moolah Jackpot Bonus, which is triggered randomly.
Once the Jackpot game starts, you must spin a coloured wheel with each wheel segment corresponding to a different Jackpot. The available ones are Mega, Major, Minor, and Mini, and each has different values, displayed above the reels. The Mega Jackpot carries the largest value and has the potential to make the winner a multi-millionaire!
How Often Is The Mega Moolah Jackpot Won? 
Another common question regarding the Mega Moolah Jackpot is- how often is it won? Since this is the largest Jackpot prize available, it's won only a handful of times each year on average. In contrast, other Jackpots like the Major Jackpot are awarded once every 1-2 days. 
Since these Jackpots are random, the Mega Jackpot may be won several times close together before not being won for a long time.
What Is The Biggest Mega Moolah Win? 
The biggest Mega Moolah win in history (according to Guinness World Records) was by John Heywood from the UK in October 2015. It's not only the biggest Mega Moolah win but also the biggest online Jackpot win ever at a staggering £13.2 million! 
Is Mega Moolah A Good Slot? 
Is Mega Moolah a good slot, and is it worth your time? Any slot enthusiast would tell you that it's a fantastic slot that has captured the attention of millions worldwide! 
Besides the progressive jackpot, it is an African-themed slot with amusing symbol designs and a Free Spins feature available. However, if this slot is not to your taste, other slots are also part of the Mega Moolah Progressive Jackpot; these include Atlantean Treasures and Fortunium Gold, among others.
Ultimately, there's a reason the Mega Moolah slot has endured in popularity while newer releases have come and gone. You can see for yourself by playing Mega Moolah at Wizard slots.