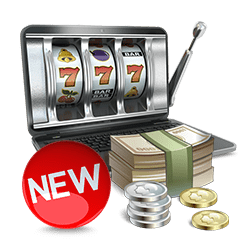 There is nothing like an online slot game with a massive potential jackpot to get pulses racing.
Slot payouts come in all shapes and sizes and vary widely across different games.
While some of you may prioritise a slot's aesthetics and game features, others will be keen to go for those high payouts.
Here we will take a look at some of the top payout slots online today. So, buckle in and get yourself ready for some extremely high payouts.

How do Slot Payouts Work?
First of all, it is helpful to understand how payout slots work and what your different options are. There are a couple of important things to note in order to understand slot payouts and where those high payouts are going to come from.
#1 RTP
The Return to Player percentage refers to the amount of cash that is returned to players as winnings, from all the money taken in by an online slot. Slot payouts are larger in the long-term if they have a high RTP (97% or higher).
So, if an online slot holds an RTP of 97%, £97 of every £100 wagered will be returned to players on average. The key point with RTP, however, is that it is an expression over millions of spins. It therefore offers no guarantees for individual players in the short-term.
#2 Volatility
The volatility of an online slot affects slot payouts far more noticeably in the short term. It is also known as variance. If a slot game has low volatility, you can expect frequent small wins. With highly volatile slots, on the other hand, you can expect high payouts, but they will not be as frequent.
An example of a slot with high volatility would be one with a progressive jackpot. Progressive jackpots increase as more players play the game and until somebody wins. They can lead to huge wins but the payout of these slots is less frequent and you could go through a bit of a dry spell chasing one.
Discover more about how to play online slots here!
Slot Games with High Payouts
Below are some of the slots available on Wizard with the best payouts in the market!
#1 Mega Moolah
As we mentioned, your best chances of landing a life-changing sum of money is through a progressive jackpot. The Isle of Man's Microgaming are the kings of the progressive jackpot. They proudly refer to themselves as the creators of the iGaming industry's largest network of progressive jackpots and rightly so.
Mega Moolah is one such example of an exciting slot with high payouts. Indeed, there are 4 progressive jackpots in play at one time. These increase in size and the largest is the Mega jackpot. One Swedish player recently benefitted from these favourable slot payouts with a staggering win, taking home over €14 million.
#2 Jammin' Jars
If you do not want to compromise on innovative game designs while chasing high payouts, Jammin' Jars is a great option for you. It is an 8x8 slot reel which resembles games like Bejeweled and comes with an exciting disco theme.
It produced some huge slot payouts in 2019 including jackpot wins of €19,647 and £17,174. You will need at least five symbols clustered together to land a win. Once you do, you can enjoy the avalanche reels feature where you can land continuous wins on the same spin. Jammin' Jars once again performs this in a way reminiscent of classic arcade games.
Payout Slots – Which are the Best?
As previously mentioned, although high payouts like the ones above are extremely enticing, they are not the only way to play slots. Slot payouts that are smaller and more consistent allow you to play with a smaller bankroll for longer periods.
With that in mind, it is of course down to you to decide which sorts of slots you want to play. However, you will want to try and check out reviews of a slot game before you play in order to decipher whether the slot payouts are to your benefit.
We hope to continue to see lucky slots players win life-changing sums as there is of course nothing better. Nonetheless, while having a flutter on these slot games ensure you always remember to play responsibly.
Head over to Wizard Slots today and try these uk slots games out now with our Welcome Offer!