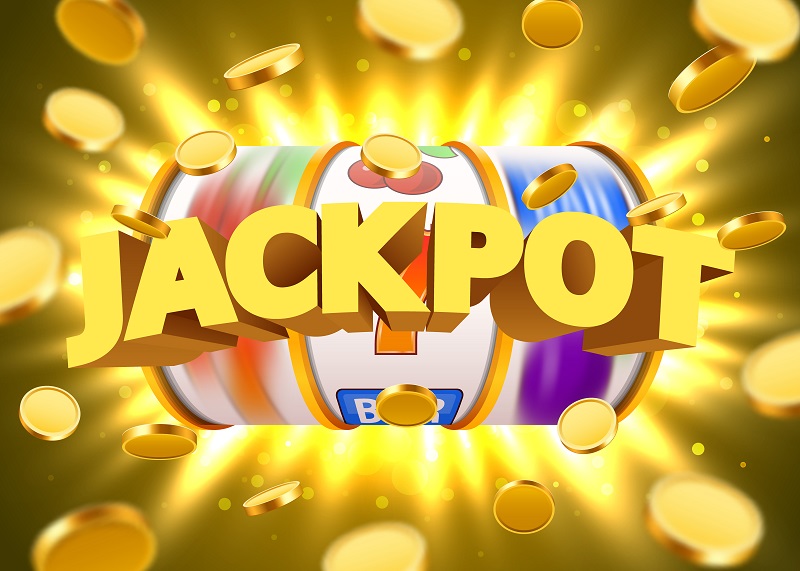 A jackpot slot is a slot machine that has potential jackpot prizes. Jackpot slots can be very exciting and tend to be very popular in the online slot gaming world. But, what are the odds of winning a slot jackpot? In this gambling site blog post, we will talk all about potential slot jackpot odds. 
We will also be discussing the Return to Player percentage (RTP), volatility and paylines in jackpot casino slots online, with regards to jackpot slot odds. We will also look at how often a jackpot slot may pay out, what to do if you win the jackpot and whether you can win a jackpot with free spins or not.
What Are The Odds of Winning a Large Jackpot on a Slot Machine?
Jackpot slots are usually some of the most appealing slots to players. This is because they have huge potential prizes available, and they can generally be quite straightforward to play. But, do players have a chance of winning a large jackpot? What are the odds?
If you want to learn more about the odds of potentially winning a slot jackpot, a good place to start is by looking at the jackpot slots paytable. The paytable provides all of the information a player needs to know about a slot machine, including how many paylines there are, what the symbols are, how to activate bonus features, wild symbols and scatters, betting requirements, and details on how to potentially trigger the jackpot.
Something else to consider when determining the odds of a jackpot slot, is the number of paylines a slot has. A payline is the pattern that matching symbols need to land on to form a winning combination. Every slot has different paylines, with some paying in straight lines and some paying in zig zag lines too. 
If you do not have all paylines active when playing a jackpot slot, this could potentially reduce your chances of hitting the jackpot. For example, if a slot has 25 adjustable paylines and you decide to play on 1 of the 25, then you can only form potentially winning combinations on 1 out of 25 paylines. 
On the other hand, having all paylines active could potentially give a player a better chance of hitting the jackpot, but at the end of the day, it's totally random whether you win the jackpot or not. It's also important to note that some slots may have fixed paylines, so be sure to check the game rules and paytable to find out.
The reels on a slot may also help. Reels are the vertical lines of symbols that spin when you hit the Spin button. The number of reels a slot has is a good indicator of how complicated a slot may be. For example, 3-reel slots are usually very simple and straightforward. They tend to resemble the classic fruit machine slots, with very few features. However, 5-reel slots can be more complex, often with exciting features, fun themes and potential jackpot prizes. So, if you are looking for a jackpot slot, look out for slots with 5 reels.
The Return To player (RTP) percentage may also help with knowing the potential odds of winning a slot jackpot. The RTP percentage refers to the theoretical amount of money a slot may pay back over a certain number of spins or over a long period of time. Knowing the RTP could give you an idea of how often a win may be paid out. Slots with a high RTP rate generally pay back more over time. However, this is a theoretical value.
Many jackpot slots have high volatility. This means that, in theory, they may not pay out often. However, if they do pay out, it is typically a higher payout than slots with low volatility. Jackpot slots tend to have high volatility. 
How Often Do Slots Hit The Jackpot? 
It is impossible to know when a jackpot is likely to hit. Whatever kind of slot you are playing, including progressive jackpot slots, the outcomes are always random.
To ensure the jackpot is won at random, a Random Number Generator (RNG) is used. A random number generator is a complicated technology that all slots use. All online slots licensed by the UK Gambling Commission are required to test their slots regularly to ensure their fairness and randomness. Slot developers will also do this.
A RNG is a tiny micro computer inside a slot machine. This microcomputer constantly generates random number combinations. It can potentially generate billions of different number combinations per second. 
When you spin the reels of a jackpot slot, the RNG will calculate a random number combination. When the reels stop spinning, the combination will be revealed, presenting itself to the players as a sequence of symbols on the reels. If the symbols match on a line, you win. If not, you lose.
As all outcomes are random, this also means that the jackpot will also pay out at random. As the RNG is generating millions of different number combinations, the jackpot could potentially be won on the first spin or the 100,000th spin. You can predict when the jackpot will be won.
Despite many myths stating you have more of a chance of potentially winning the jackpot at certain times in the day or on certain days of the week is not true. There is no way to know when the jackpot will hit.
What Happens When you Win a Slot Jackpot? 
Although the chances of winning the jackpot are rare, what do you do if you win? A message will appear on the screen when you win a jackpot in an online casino, and you will most likely see your winnings in your casino account balance.
As you can imagine, a player could be very shocked if they have just won the jackpot! If you are not sure if you have won or you need support, you can contact the casino support team, who will be able to help with any questions you may potentially have. 
When someone wins the jackpot, the jackpot slot will reset to the seed value of the jackpot. For example, the starting jackpot may be £1,000. As more people play, the jackpot will continue to rise until it is won again. It could be won straight away or could take weeks or months.
Can You Win The Jackpot With a Free Spin? 
Yes, it is possible to win the jackpot with a free spin, but it is very unlikely. This is because of the Random Number Generator (RNG) that determines all possible outcomes of a slot machine. Winning the jackpot is random and rare. 
There are different kinds of free spins; those in free spins features and those in bonus deposit offers from online casinos. Many jackpot slots will have a free spins feature which you can typically trigger by landing 3 or more scatter symbols. Once triggered, you can potentially win a number of free spins. When you play these free spins, you could potentially win the jackpot.
A number of online casinos may offer free spins bonuses. For new players, there's usually a welcome bonus which sometimes gives new players free spins to play on certain slot machines when they sign up and make a minimum deposit. 
Although it may sound great, if you won the jackpot on a free spin from a deposit bonus, it might be subject to wagering requirements. A wagering requirement is the amount of money you need to win on slots before you can withdraw any winnings. Some casinos have large wagering requirements, so it could take a while for you to withdraw your potential jackpot prize if wagering was applicable.
Always make sure to read the terms and conditions carefully before you register with an online casino so that you are not hit with huge wagering requirements that could take a long time to meet.