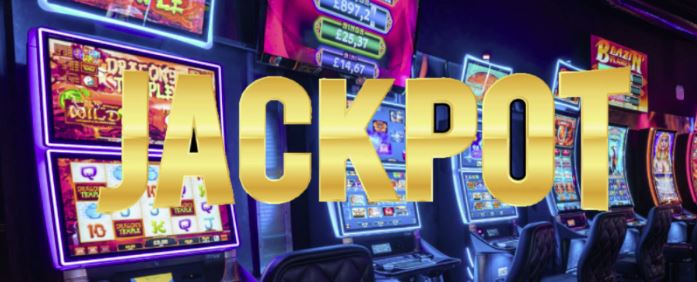 A jackpot slot is a slot machine that gives players a chance of winning the jackpot. They tend to have significantly large potential prizes up for grabs and are among some of the most exciting and attractive casino slots. But, what triggers the jackpot on a slot machine?
This blog post will look at what triggers the jackpot on a slot, how often jackpot wins occur, if slot machines have pay cycles, and more.
How Often Does a Slot Machine Hit The Jackpot?
It's hard to know exactly how often a slot machine might hit the jackpot prize, as every jackpot slot is different. A jackpot slot could hit the jackpot once or several times a year. The outcomes are entirely random.
Something that you can do to see how often a specific slot machine hits the jackpot is to research the slot. If you have found a jackpot slot you want to play, look online for that particular jackpot slot win history. Let's use the popular jackpot slot, Mega Moolah, as an example. 
When looking at the data for win cycles for Mega Moolah, we can see that, on average, a jackpot was paid out every 40 days. Please note that this does not guarantee a win around 40 days; this was just somewhat of a pattern. Slot machines are entirely random and use Random Number Generators (RNGs) to ensure fair play for everyone.
There are, however, a couple of things that could potentially help you determine how often a jackpot may hit. These are the slot's volatility and RTP. The Return to Player (RTP) rate is a theoretical percentage a player can potentially expect to win back over a long period of time. 
So, in theory, you would have to play thousands of spins to see how accurate the RTP percentage is. The higher the RTP is on a jackpot, the higher the chance of potentially winning. However, jackpot slots tend to have lower RTP rates when compared to other types of slots.
The volatility of the slot is also important to consider. A jackpot slot with high volatility may pay out less frequently, but the potential winnings are likely to be much more significant.
How Do You Know When a Slot Machine Is Going To Hit The Jackpot? 
There isn't any way to know when a slot machine will hit the jackpot. Although it is impossible to know when the jackpot will hit, there are a couple of things you can look out for that may give away when the jackpot is potentially close.
With a progressive jackpot, you should see a number at the top of the screen. This number continues to go up slowly. As more people bet and play, the jackpot prize increases. Often, the top jackpot is around 5 digits long. 
Although this could indicate that the jackpot is close to being won, this isn't a guarantee; playing slots, including jackpot slots, is entirely random. All jackpot slots use a Random Number Generator which determines the random outcome of your spin. Thousands of number sequences are generated per second, and when your spin stops, a random sequence will be revealed. So, whether you win on a jackpot slot or not is random.
Do Slot Machines Have Pay Cycles? 
A common misconception among slot players is that slot machines have pay cycles. A pay cycle means that prizes are paid out consistently. For example, you may think that a jackpot will hit after exactly 20,000 spins.
Players might then spend time trying to spin when the slot gets close to this number. However, in the short term, jackpot slots are entirely random. This is due to the Random Number Generator, which creates thousands, if not millions of different number sequences per second.
As we mentioned, you can't expect the same number sequence after 20,000 spins. The top jackpot could hit after 10,000 spins, or after 35,000 spins. There is no way to know precisely when and how often a jackpot may pay out.
How Much Money Can a Slot Machine Hold? 
A Hold percentage is the complete opposite of the Return to Player percentage. The Hold percentage of an online slot is the amount of money the casino can theoretically make from a slot machine over a set time.
It can be relatively easy to calculate the Hold percentage of a slot machine. Subtract the payout percentage from 100, and you have the Hold percentage. So, for example, a slot machine has a payout percentage of 97%, leaving the Hold percentage at 3%.
Do Slot Machines Pay Out When They Get Full? 
No, slot machines do not pay out when they get full. The RNG determines when a jackpot is won. When a slot machine is too full, this does not mean that a big payout is due.
When a slot machine gets full in a land-based casino, the slot machine will stop accepting money or shut down. The cash team will then swap the cash box for a new one, and players will be able to carry on placing bets. 
What Does It Mean When The Reels Wiggle on a Slot Machine? 
The reels on a slot machine are made up of various symbols, and to score a win; you will need to match certain symbols on a payline. The same applies to a jackpot win; you must land a certain sequence of symbols on the reels.
Modern jackpot slots today can have many exciting bonus features and games. For example, the reels can wiggle or move during bonus features, making it more visually exciting. Despite rumours you may have heard, the reels do not wiggle when the jackpot is close to being hit. The reels do not wiggle, nor is the outcome of hitting the jackpot predetermined. 
Top 3 Jackpot Slots to Play at Wizard Slots
Fluffy Favourites Jackpot

- Fluffy Favourites is a popular online slot with an animal theme. Did you know that there's now a jackpot version of the slot?

Fluffy Favourites Jackpot

is a 5-reel and 25 payline jackpot slot by Eyecon. It has some exciting features, including a toy box feature, which is a pick-style game where you can potentially win free spins or multipliers. It also has a free spins feature where you can win up to 25 free spins. This slot also has 3 progressive jackpots up for grabs, the Mini, Maxi and Mega.

Genie Jackpots Megaways

-

Genie Jackpots Megaways

is a 6-reel and up to 15,625 ways to win, jackpot slot, by Blueprint Gaming. It has a variety of bonus features. These include a wild megaways feature where wilds are added to the reels, a genie wilds feature where more wilds are added, a genie win spin with mystery symbols and wilds, and a bonus megaways feature where bonus symbols are added to the reels. Genie Jackpots has a potential top jackpot prize worth up to 50,000x your wager.

Kiss Me Clover Jackpot

-

Kiss Me Clover Jackpot

is an Irish-themed progressive jackpot slot. It has 3 potential jackpots available, including the Mini, Maxi and Mega. In this slot there are also wilds, scatters, and a bonus wheel where you can potentially win free spins. 
*All values (Bet Levels, Maximum Wins etc.) mentioned in relation to these slot games are subject to change at any time.